Hair Care
11 Best, Hydrating Shampoos For Curly Hair Girls
Curly ladies need to use products with moisture and frizz-reducing elements to develop healthy curls.
By: Beauty Insider Journalist / November 22, 2022
**Featured image by @cottonbro studio on Pexels
Not all shampoos are made equal, and not all curly hair formulas are acceptable. Every head of hair has distinct demands, and it's critical to satisfy or refill curls based on what it's desiring at the time to get the healthiest, best-looking hair possible. Due to the form of the strands, curly hair tends to be drier, so keeping your curls hydrated is essential for healthy, bouncy curls. A shampoo containing protein can help strengthen and restore damaged curls.
Selecting the proper products and regimen for curly hair can be even more difficult since you must combine finding the right shampoo with general hair care. With that, Beauty Insider is listing out the best shampoos for your curly tresses to stay clean, healthy and beautiful!
Best Shampoo For Curly Hairs
1. L'Oréal Paris Evercurl HydraCharge Shampoo
This shampoo is sulphate-free, as well as devoid of harsh salts and surfactants that can harm your colour and curls. Coconut oil gives your hair the nourishment it requires, yet the vegan composition is light enough not to weigh it down. It also reduces frizz and improves shine. The trio will keep hair curls defined for 48 hours when used with the matching conditioner and treatment.
Price: RM35.00
Where to buy: Lazada
2. SheaMoisture Coconut & Hibiscus Curl & Shine Shampoo
SheaMoisture's original shampoo generates a lather, but that doesn't mean it's drying. This sulphate-free product that leaves curls smooth and silky will pamper your locks without breaking the wallet. Shea butter softens and smoothes hair, neem oil reduces frizz and restores shine, and coconut oil fights the effects of UV radiation, filth, and pollution, which may cause hair to become dull.
Price: RM85.00
Where to buy: Shopee
3. Playa Every Day Shampoo
Because fine curls are prone to becoming limp and flat, especially when using an overly rich curl treatment, use a volumizing shampoo like this one from Playa. The sulphate-free product hydrates weightlessly with coconut water and aloe leaf extract, while sugar beet extract adds volume discreetly. Capryl Glucoside is a mild cleanser made from coconut that produces a light yet ample foam. When it comes into contact with water, it produces small bubbles that naturally purify and nourish the hair and scalp.
Price: RM122.60
Where to buy: Playa Beauty
4. Briogeo Curl Charisma Rice Amino + Avocado Hydrating Shampoo
This shampoo is suitable for all hair types, including wavy, curly, kinky, and coiled hair. The sulphate-free product gently cleanses while tomato fruit ferment closes the hair cuticle to guarantee that hair dries evenly, which is essential for keeping a curled shape. The inclusion of moisturising shea butter and avocado oil, on the other hand, adds volume and body to the hair without weighing it down. It's also free of gluten, silicones, and artificial colours, and may be used on colour-treated or chemically-treated hair.
Price: RM122.00
Where to buy: Sephora
5. Ouidad Advanced Climate Control Defrizzing Shampoo
This shampoo has revolutionary anti-frizz nanotechnology enriched with silk protein that helps to keep humidity out of your hair while maintaining its natural hydration. When you combine it with moisturising ingredients like shea butter, murumuru butter, and ceramides to keep the cuticle smooth, you've got a certain technique to obtain silky curls no matter how humid it gets. Better yet, this shampoo contains a UV screen that protects your hair from sun damage.
Price: RM91.00
Where to buy: Zalora
6. EVOLVh SmartCurly Hydrating Shampoo
This moisturising solution is ideal for all curls, but it's especially good for people with really thick or coarse hair. It's packed with moisturising fatty acids, natural oils, and strengthening amino acids, all of which will help define and enhance your natural curl development, according to many satisfied customers. For a sulphate-free product, it also lathers remarkably effectively.
Price: RM140.20
Where to buy: EVOLVh
7. Malibu C Un-Do-Goo > pH 9 Shampoo
A clarifying shampoo should be used every 3-4 weeks on curly hair to remove build-up. When that time comes, search for a sulphate-free clarifying shampoo like this one, which utilises Cocamidopropyl betaine, a milder sulphate than sodium lauryl/Laureth sulphate. These shampoos should only be used on a limited basis since they might dry out your curls if used too often.
Price: RM74.45
Where to buy: Malibu C
8. Kérastase Curl Manifesto Shampoo
Everything about this sudser seems particularly luxurious, from the rich foam to the gently sweet floral aroma, despite the fact that it is sulphate-free. It works on wavy, curly, and coily hair as well as fine, medium, and thick textures, which is no minor achievement. It also contains manuka honey to enhance moisture and ceramides to help lock it in, which helps keep your curls hydrated.
Price: RM157.75
Where to buy: Sephora
9. Kérastase Nutritive Shampoo for Dry Hair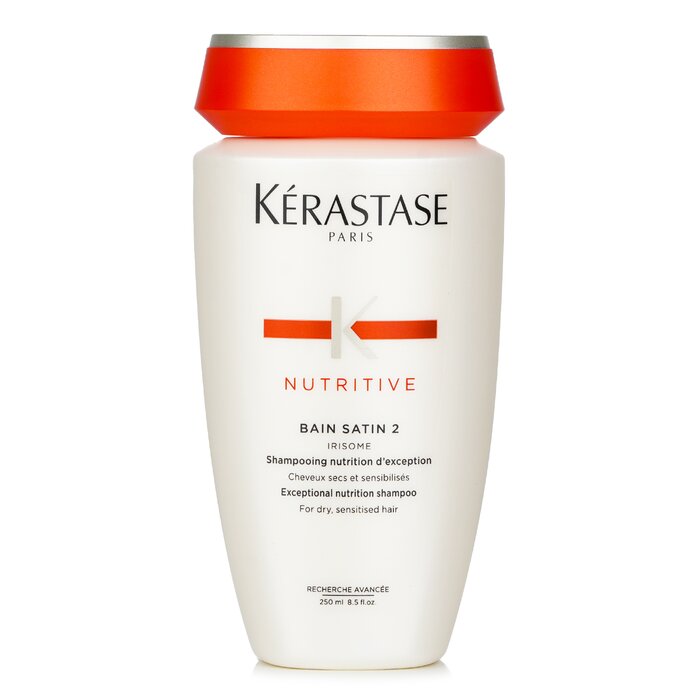 Curly hair is prone to dryness since the kinks and curves make it difficult for scalp oils to navigate their way through your follicles. Kérasrase Nutritive Shampoo restores hydration to dry hair by combining glucose, protein, and lipids. Oils assist to soften the surface of the hair, resulting in healthier hair. Hydrated hair becomes less prone to tangling and breaking.
Price: Starts from RM119.85
Where to buy: Care to Beauty
10. Tresemmé Moisture Rich with Vitamin E Shampoo
This Tresemmé Moisture Rich with Vitamin E Shampoo can revive the nutrients your curly hair requires, owing to this modest choice that employs ceramides to fill each strand with water, reviving the life and vibrancy of your curls.
Price: Starts from RM32.90
Where to buy: Shopee
11. Olaplex No. 4 Bond Maintenance Shampoo
The product wasn't expressly designed to treat curly hair, but as a Sephora best-seller and a favourite of many hairstylists, this shampoo functions just as well for curly hair as it does for other hair types. It's a healing shampoo that works wonderfully on fine hair owing to a proprietary component that relinks broken hair connections and avoids split ends and breakage.
Price: RM150.00
Where to buy: Sephora
For more beauty infos, make sure to follow us on Instagram and Facebook. Also, visit our Insider Mall to shop and get rewarded!