Taking care of oneself should no longer be viewed as a luxury or even an indulgence. Rather, it is today, more than ever, a need for a variety of reasons. However, there is another obvious reality about skincare: it may be stressful especially for beginners. Therefore, Beauty Insider is your beauty buddy to explain and break down how to build an easy, simple skincare routine.
Why Is Skin Care Important?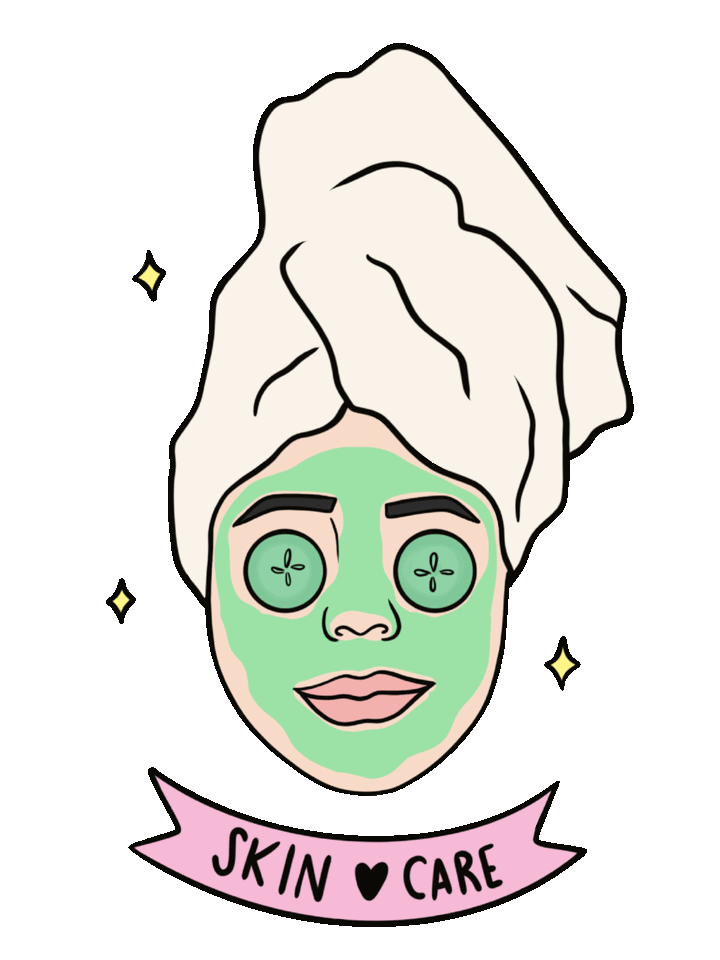 Because our skin is our biggest barrier against illness, proper skincare is essential. Keeping our skin healthy and moist helps to maintain the integrity of this barrier. Cracks in the skin can appear when the skin becomes dry or irritated by strong soaps. Because you shed skin cells throughout the day, it's critical to maintain your skin bright and healthy.
A good skincare routine may help you avoid acne, cure wrinkles, and keep your skin looking great. Using skincare products can also assist in the removal of dead skin cells, allowing your body to replace them with fresh, more youthful ones.
Difference Between AM Vs PM Routine
Day Time
Protecting yourself from the sun, grime, and pollution is the focus of your daily skincare regimen. This is why sunscreen and other skincare products are essential in a midday regimen. To put it another way, daytime skin care is all about preservation and protection.
Night Time
Treatment and giving your skin what it needs should be the focus of your evening regimen. This is where you should apply your creams, serums, essences, and other products. As a result, nocturnal skincare attempts to address skin problems prior to the start of the restorative process of sleep.
Steps To A Simple Skincare Routine
1. Cleanse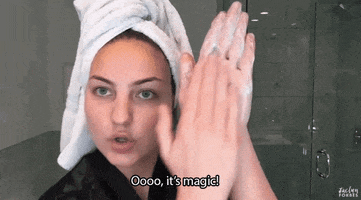 Your skin takes a beating from the minute you wake up to the moment you go to sleep. The skin is damaged and ages as a result of exposure to damaging UV radiation, pollution, and everyday exercise. As a result, before going to bed, wash your face. To assist your skin to heal itself and prepare for another day while you sleep, you must remove the day's filth from your face.
Senka Perfect Whip Cleanser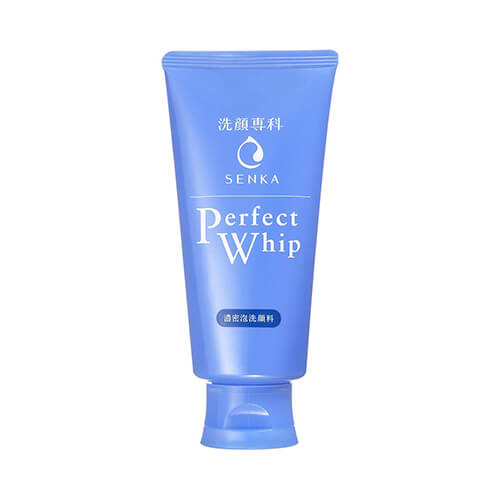 Senka's Perfect Whip Foaming Facial Cleanser is a best-selling cleanser in Japan, thanks to its gentle deep cleaning composition that eliminates pollutants without drying out the face. The foam in this cream cleanser is recognised for leaving skin clean and nourished. A cloud of creamy white cocoon foam envelops the face with this soothing facial cleanser. Silk Essence is a naturally derived, extremely moisturising substance that is painstakingly collected from beautiful white cocoons.
Price: RM19.90
Where to buy: Watsons
2. Toner
Is it better to tone or not to tone? It's a matter of personal choice, but we prefer to swish a moistened cotton pad around our skin or spray it on it. This will aid in the removal of excess oils as well as dead skin cells.
It's fantastic for energising and refreshing skin, especially if it has herbs like Witch Hazel to constrict pores and soothing Chamomile. It can also help to improve moisture and level out skin tone.
IUNIK Vitamin Hyaluronic Acid Vitalizing Toner
IUNIK Vitamin Hyaluronic Acid Vitalizing Toner absorbs rapidly and provides moisturising and brightening effects to the skin. With Hippophae Rhamnoides Fruits Extract 5% and Hyaluronic Acid 45%, this gel toner provides powerful vitalizing and moisturising treatment. This vitamin-rich extract delivers adequate nutrition as well as an exceptional whitening impact, resulting in bright, clean skin.
Price: RM39.40
Where to buy: Shopee
3. Treatment
Is your skin in desperate need of some TLC? We're talking about serums and boosters. These tailored skincare saviours include active ingredients that enhance your skin and provide it with more of what it requires. When should you use a booster?
After cleaning and toning but before moisturising, as the case may be. This is because we want to sandwich it between our skin and eat it. A moisturiser, on the other hand, will trap the active ingredient for maximum efficacy.
Good Molecules Daily Brightening Serum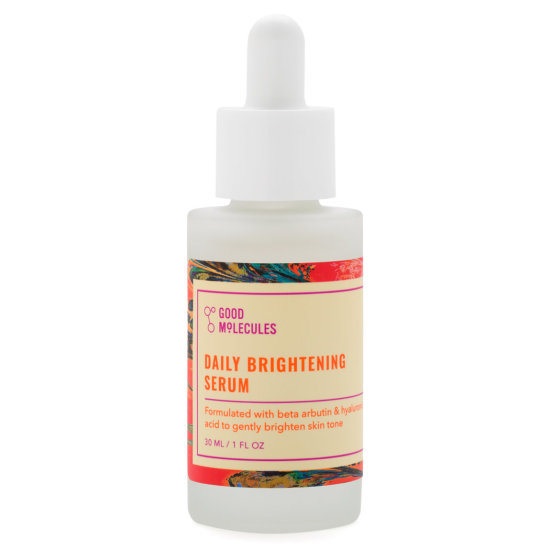 With Good Molecules' Daily Brightening Serum, you can keep your skin looking bright and even-toned. Without causing irritation, beta arbutin and hyaluronic acid work together to brighten and support a healthy, young complexion. Hyaluronic acid, on the other hand, binds to moisture and pulls it into the skin to keep a healthy moisture balance and prevent dryness.
Price: RM50.00
Where to buy: Shopee
4. Moisturiser
Throughout the day, your skin loses the moisture that maintains it plump and young. Moisturize your skin twice a day, in the morning and at night. This regimen cleans your skin while also assisting in the movement of your skin cells through their life cycle for healthy skin, moisturising it, and, most importantly, protecting it.
Furthermore, just because you have oily skin does not imply you can avoid moisturising. Your skin will get dry without rehydration, no matter how oily or acne-prone it is, and dried-out skin is irritable skin.
Cosrx Ultimate Nourishing Rice Overnight Spa Mask
The Cosrx Ultimate Nourishing Rice Overnight Spa Mask, formulated with 65% rice extract, intensively moisturises and brightens skin for a fresh and even complexion. This mask is formulated with niacinamide, a powerful brightening agent, as well as moisturising sunflower seed oil to nourish and hydrate a weary face as you sleep. It absorbs quickly and has the texture of light cream, so it may be used as a normal daily or overnight moisturiser!
Price: RM79.85
Where to buy: Shopee
5. Sunscreen
Skin is damaged by UV rays all year, not just in the summer. You've probably heard it a million times, but it's true: SPF is essential for your skincare routine. You must use a real sunscreen product, not a moisturiser with SPF or makeup with SPF. Because the sun causes 90% of skin ageing, SPF is the finest anti-ageing product money can buy.
Krave Beauty Beet The Sun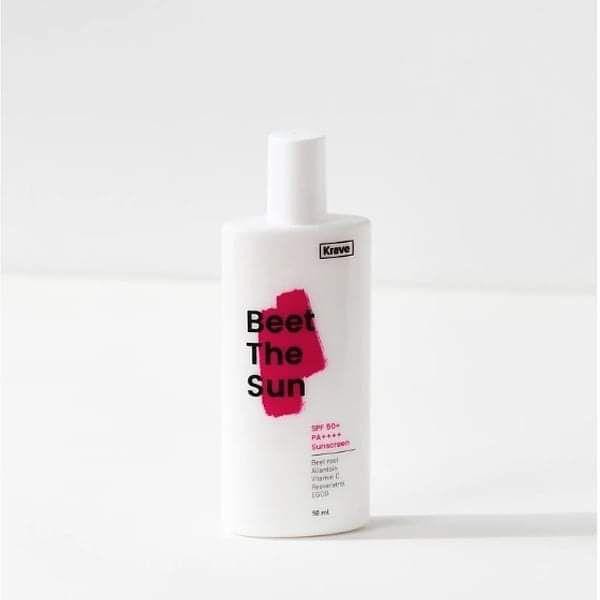 A soothing, antioxidant-rich day fluid that shields your skin from the harsh effects of the environment. The Krave Beauty Beet The Sun is a non-white cast solution that's infused with beetroot extract and antioxidants to combat free radicals and keep you from turning beet-red.
Price: RM69.00
Where to buy: Shopee