Makeup
The 20 Best and Affordable Mascaras You Can Find In Any Drugstore in Malaysia
Do your eyes always look tired? Do you need an instant confidence boost? Are you in a rush and no time to wear full-face makeup? Well, we got the best solution for all those problems. It comes in a tube and can just fit into your pocket. It is called MASCARAS! We understand that putting […]
By: Beauty Insider Journalist / December 2, 2021
Do your eyes always look tired? Do you need an instant confidence boost? Are you in a rush and no time to wear full-face makeup? Well, we got the best solution for all those problems. It comes in a tube and can just fit into your pocket. It is called MASCARAS!
We understand that putting on just one piece of makeup can give a bit of anxiety but as any girl will tell you, mascara is seriously important and is more than enough to give your face the drama it needs.

Mascara will be the saviour every single time to cover those sleepy eyes. A good mascara can give your eyes the little oomph, making you look like you got a full eight hours of sleep.
The difference between not wearing mascara and wearing mascara is anything but subtle. That's because mascara has the ability to take your look from basic to WOW in less than a minute.
A bold lipstick, dramatic winged eyes surely can give a punch, but none of them can fix those droopy eyes. Mascara is the game-changer. Your eyes need em! Just swoop a little mascara to your lashes and you are ready to take on the world.
You what is the best part of mascara? You don't even have to look that far or splurge that much to find the perfect tube that fits your lash needs. However, with the huge selection available in the market, finding the best fit can be challenging.
The right one helps to thicken, lengthens and curls the lashes without smudging. So, Beauty Insider Malaysia has narrowed it down to the 11 best mascara you can find in any drugstore in Malaysia that proves good things aren't necessarily expensive.

1. Holika Holika Lash Correcting Mascara
First on our list is Holika Holika's Lash Correcting Mascara! It comes in two versions – Hyper Curling 01 and Define Volume 02. You can decide between the two which one you can go for depending on your lash needs (you can even layer both because why not?).

The main highlight of this mascara is that it prevents eyelashes from drooping. They're designed with integrated brush bristles that coat that lashes evenly from the roots to the tip to give you that perfect C-curl effect.
You also don't have to worry about your lashes smudging or giving you panda eyes at the end of the day. It's proven to be waterproof, sweat-proof, smudge-proof, and even swim-proof!
Price: RM69.90
Add to Cart
2. Maybelline Colossal Mascara

This acclaimed Maybelline's mascara is finally here in Malaysia and it is totally worth the hype! We would say this mascara is like a push-up bra for your lashes!
The highlight of this mascara has got to be the wand is that gives you maximum volume and it is formulated with collagen that plumps each lash and keeps them away from each other without getting clumped.
The liquid is boldly black so if you are going for a little more low key vibe then just use one or two coats. But of course, if you want drama, then use three or four, sis! The result? Doe-eyed, lifted, luscious lashes.
For more information about the product, click here.
3. Maybelline Hypercurl Volum' Express Easy Wash Mascara

This Maybelline Mascara is one good mascara that doesn't cost much but does a fantastic job. The wand of the mascara is very flexible which makes it easy to coat the lashes from any way you like.
The brush is thick and long and works well in separating the lashes and overall gives you fuller lashes. This is mascara is perfect for those will short and fewer hair lashes.
It also features a powerful curl-lock formula which can give you a voluminous, thick and curled eyelashes that can last up to 18 hours. Its special curl-lock formula uses sealing wax to keep the lashes plump and curled from base to tip.
This a waterproof mascara, so don't worry about smudging it! Another great thing about this mascara is, it is easy to wash off without much hassle.
For more information about the product, click here.
4. L'Oréal Paris Double Extension Mascara
This Loreal's two-step ultra lengthening mascara comes in black and white tones. The white acts as a base coat while the black gives the lashes a longer and more filled look.
The base coat is infused with Ceramide R and D-Panthenol which nourishes the lashes and strengthens it. Apply the black one over the base to form a long extended lash.
The end result is absolutely amazing! Your lashes will super long as almost they are fake. In fact, they are so long you can feel them touching your skin each time you open your eyes wide It's also waterproof.
This mascara will not clump or smudge even when you slept off with the makeup on. It is suitable for all eye types and even lens users.
For more information about the product, click here.
5. Maybelline The Falsie Push Up Drama Angel Waterproof Mascara
This lightweight mascara is perfect if you are looking for a dramatic eye because it delivers a voluminous winged arch eye look. The dynamic curvy brush sweeps the lashes to the side and lifts them up giving is a wing-like effect. It is also quite easy to use.
All you got to do is sweep your inner lashes in an upward and outward motion from the root to tip of lashes. Like how you use mascara normally.
Then, repeat the step until you've reached your desired lift, thickness and volume. Another good thing about this mascara is, it is 100% oil-free so can you easily remove it with eye makeup remove like Maybelline Expert Eyes.
For more information about the product, click here.
6. L'Oreal False Lash Butterfly Waterproof Mascara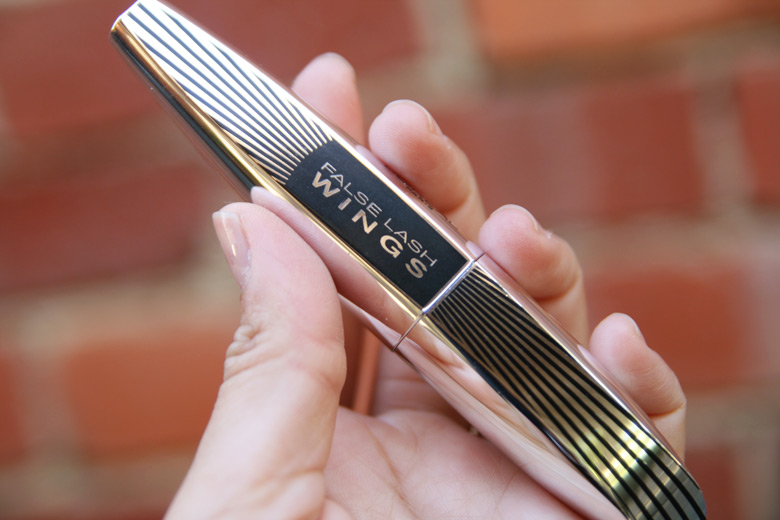 Off all the mascaras in the list, this one most probably has the best packaging. L'oreal has done a good job with this one. This cool reflective silver lines exploding from the label gives it a very classy and modern appeal.
The lid come with a little locking mechanism so when you click the wand it closes on it owns. It like magic, basically! That's actually the best thing about the mascara because no air will go in and dries out the product. The mascara lasts long but being a little bulky it is easy to smudge everywhere.
So, keep a wet tissue next to you! The pigmentation of the liquid is nice and strong and the consistency of the liquid is perfect, not too runny or thin. Overall, it a great mascara that volumises and lengthens without flaking.
For more information about the product, click here.

7. Max Factor False Lash Epic Mascara
This Max Factor Mascara is the ultimate eyelash enhancer. It creates a full and fanned-out effect by sweeping the unique brush from root to tip which magnifies and intensifies each lash.
The arched shape brush is intricately designed to help create a longer almost false lashes appearance. The specialised tip of the brush help sculpts and comb even the hard to reach areas such as the tip of the eye.
For instant volume and lift, zig-zag the brush through lashes to separate each lash from sticking together then hold the mascara wand at the tips of lashes to lock in the long-lasting curl.
For more information about the product, click here.
8. Revlon Volume+Length Waterproof Mascara
This Revlon mascara is very reasonably priced mascara and is often on special deals or promotions at the drugstores. The black with the blue violetish coloured bottle is a little odd-shaped and is probably a little bulkier than a lot of mascaras.
The best part of the mascara is the brush. The square-shaped brush gives a bushy afterlook. It gave good coverage and did provide that volume and length that it advertises.
It is not gluggy and has no weird chemical smell that you often get from new mascara. If you are looking for an intense black mascara this is the right one for you.
It is available in Blackest Black, Black and Blackened Brown. It comes in two options which are the waterproof and non- waterproof piece. We suggest you go for the waterproof to avoid smudging and irritation.
For more information about the product, click here.

9. Maybelline Magnum Big Shot Volum' Express Mascara
This mascara will definitely take your lashes from basic to bold. It gives a powerful finish by making your lashes bolder and bigger. Its Big Shot brush features unique, wavy bristles that cradle lashes, while the collagen formula delivers bold volume.
Upon applying The Magnum Big Shot Volum' Express Water Proof Mascara, the first thing you will notice is how your eyelash strands lengthen. The mini fibres of the brush will easily get to the tip of your eyes and coats it without hurting your eyes.
However, one downside that we've experienced is the lashes got stuck to one another. This is because the liquid is very strong and thick so recoating clots up the lashes.
So do not try to overcoat it. Once applied, it will last for a long time and apply the mascara as close to the roots and slide up till the tip for the bold finish.
For more information about the product, click here.

10. L'oreal Curl Impact Collagene

This L'oreal mascara delivers what it promised which is to give the lashes a nice curl and added volume after applying just one or two coats. It may have something to do with the special spiral wand.
The spiral wand is a bit bigger than your usual mascara wand but it is not bulky and does a good job in coating the top and both lashes without touching your skin.
Even if you did get so of the liquid on your skin you can wash it off easily with warm water. Though you do get a nice curl without using an eyelash curler, if you a more dramatic finish we suggest go for the tool.
As for the volume, this mascara thickens up and blackens the lashes quite nicely, you wouldn't even need an eyeliner!
For more information about the product, click here.

11. SilkyGirl Lash Prism Mascara

The striking yellow body will be the first thing that will catch your eyes. This cute SilkyGirl mascara is designed to add more volume and curl the lashes. Its fibre brush will coat each of your lashes to the ultimate perfection.
But one thing about this mascara is that it does not dry up fast so there's a high probability that you gonna stain your eyes especially the lower part of the eyes. So, have some patience.
Upon applying wait for around 30 seconds to let it dry up first. If you did stain yourself, don't worry you can easily remove with a wet tissue. This is waterproof and smudge-proof mascara and can easily be removed with warm water, don't even need an eye makeup remover!
This is particular mascara is a suitable choice for those who want to save the budget as it is the cheapest one on the list. It is also the lightest, so would be the best choice to carry around when you are travelling.
For more information about the product, click here.
12. Kiss Me Heroine Make Impact Frame & Curl Mascara
Small but mighty, that would be the perfect description for this Kiss Me mascara. It doesn't just add more volume to your eyelash but at the same time separates eyelash without getting them all clotted together.
The long-toothed comb on the brush is specially designed to give a thicker and longer finish. Just place the brush against the base of your eyelashes and start applying it from them.
You can even out the excess mascara liquid by sliding the outer part of the brush through the eyelashes. Use the compact head to carefully apply the liquid to find parts around the outer corner of the eye.
This is not a waterproof mascara but the liquid is strong and doesn't smudge off easily. Don't worry, will not cause any irritation. It is dermatologically tested and approved.
For more information about the product, click here.

13. Essence Get BIG! Lashes Volume Curl Mascara
Wet mascara can weigh down the lashes, resulting in curls that don't stay as long. Essence's mascara contains a moderately dry texture and a curved brush, both of which help to keep your lashes curled and lifted. Furthermore, the brush's huge size makes the application simple, allowing it to reach all lashes, even the smallest ones, for the volume you've always desired.
Price: RM56.48
Where to buy: Shopee
14. Catrice Curl Perfector Mascara Waterproof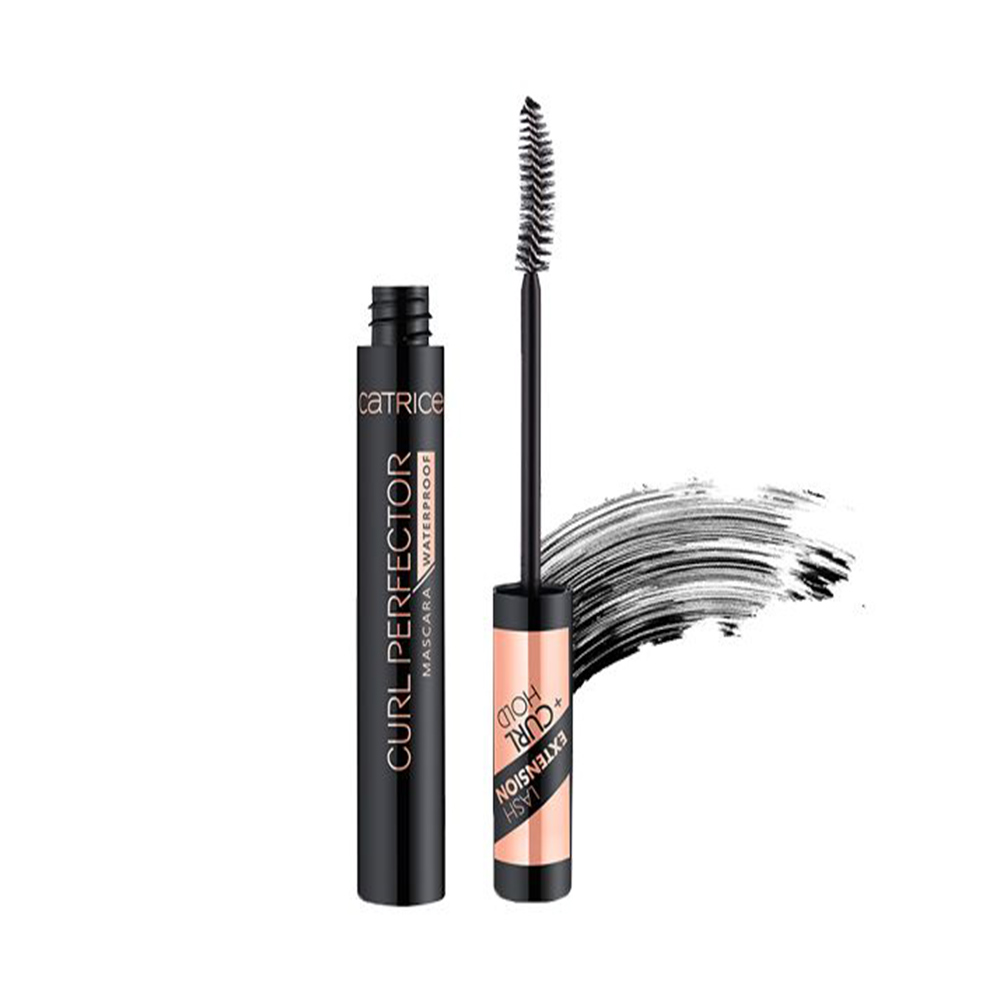 Without the use of lash extensions or a lash perm, you'll have perfectly curled, endlessly long lashes. It'll be like a dream come true with the Catrice Curl Perfector Mascara Waterproof. With only one application, the curved brush creates a lash-lift effect for extra-curl and super-long dream lashes. Even in humid regions, the waterproof product dries quickly, does not smudge, and provides short, straight lashes with a flawless curl!
Price: RM33.90
Where to buy: Guardian
15. Kate The Lash Former Volume
This mascara uses chemicals that enter your lashes to curl your lashes from within. Microcrystalline wax also helps to keep curls in place. The wax maintains eyelashes curled and smudge-free by holding them at the optimal curl angle. It adheres to natural eyelashes to make them look fuller, volumizing and extending them.
It contains two types of lash-like black fibres. Olive oil is used to nourish and moisturise lashes while keeping them looking beautiful.
Price: RM56.20
Where to buy: Watsons
16. Essence Lash Princess Mascara False Lash Effect
Forget about artificial lashes; this mascara will give you a falsies appearance with your own lashes. The fibre brush's conical shape helps lengthen and lift lashes for a fuller, more voluminous look. Lash Princess False Lash Mascara creates a powerful effect by defining and separating lashes.
To put it another way, you can have a false-lash effect without the hassle! If you want a more natural appearance, consider applying this mascara on its own to draw attention to your eyes.
Price: RM30.90
Where to buy: Shopee
17. Catrice Glam & Doll Boost Vol. Mascara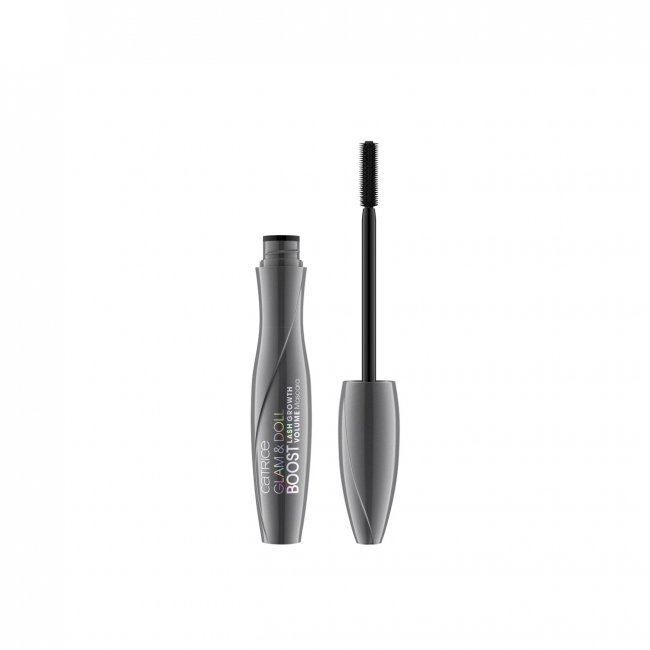 With this mascara, you can achieve voluminous lashes while also activating lash development! It boosts the volume of natural lashes while also providing a stunning lash appearance owing to the mascara. Place the brush near to the lash line and use zigzag motions to apply the colour to the lashes for amazing lash volume. Apply mascara to the tips of the lashes to make them seem long and expressive.
Price: RM33.90
Where to buy: Guardian
18. Aprilskin Mascara 02 Volume & Curl
With bold and beautiful lashes, Aprilskin's Iron Mascara can survive the heat and humidity of our climate. This waterproof, smudge-proof, and sweat-proof mascara is made with aero-fibre for weightless volume and a flexible fixing gel composition to uniformly coat lashes. Black soybean extract and a 7-peptide complex are used to nourish lashes and extend the life of mascara.
Price: RM85.90
Where to buy: Guardian
19. Wardah Eyexpert The Volume Expert Mascara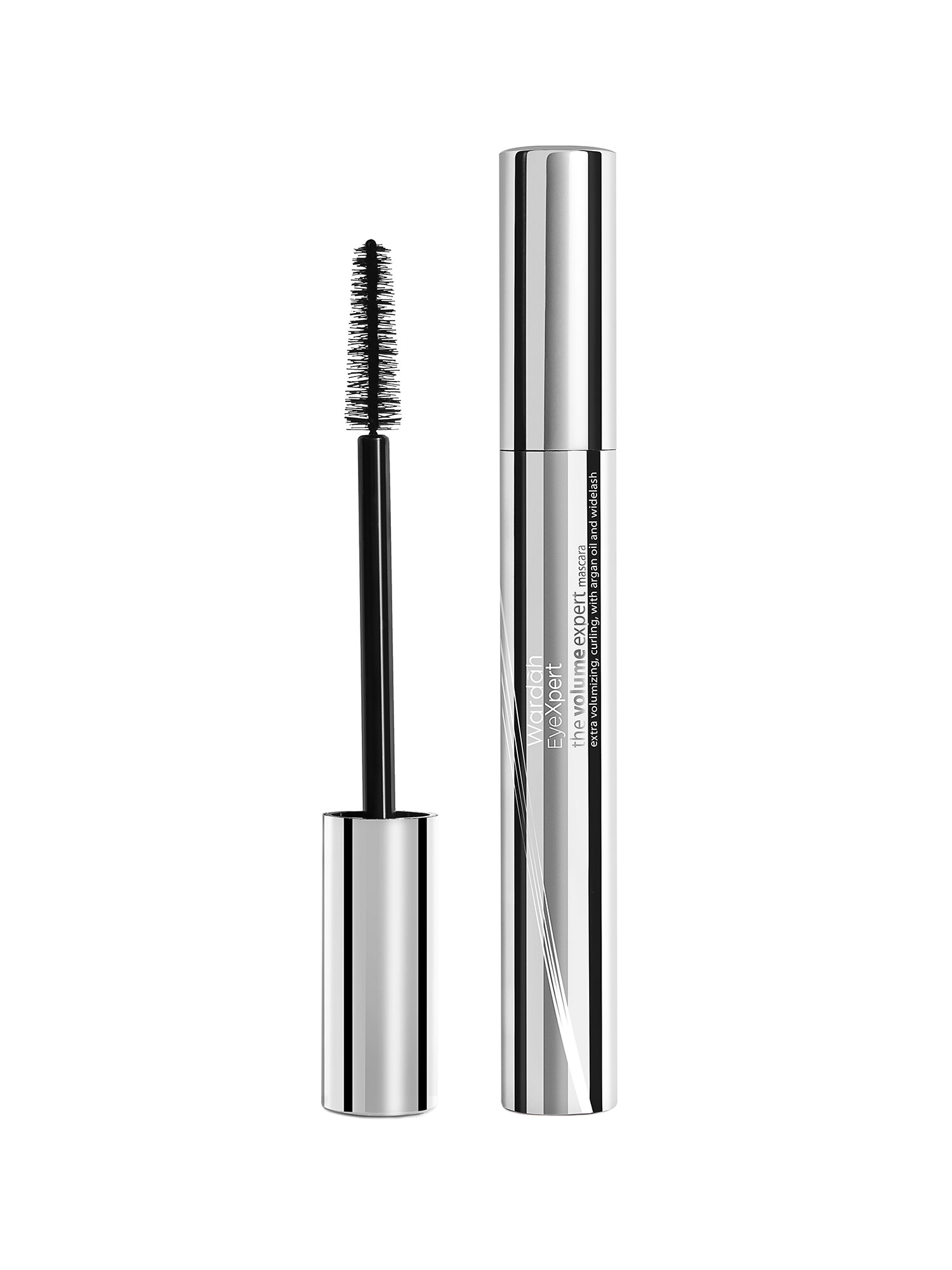 Wardah's EyeXpert is a service provided by Wardah. The Volume Expert Mascara has lash precision brush technology that reaches even the tiniest strands of your lashes. It smoothly separates, curls, and thickens each strand for a finished eye make-up appearance.
Use this mascara to create thick, tapering eyelashes with ease, including the capacity to reach the inner corner lashes. To strengthen and nourish your lashes, this formula contains Intensified Waterproof Pigments, WideLastTM, and Argan Oil.
Price: RM27.60
Where to buy: Watsons
20. Etude House Lash Perm Curl Fix Mascara
The Curl 24Hr Technology in this volumizing and curling mascara provides a dramatic, all-day lift. It comes with the Dual Jelly Brush, which covers and lifts all lashes and keeps them waterproof and sweat-proof. It's available in black, brown, plum burgundy, and pink, and doesn't smear or clump.
Moreover, the frothy mousse quality of the product helps it to easily adhere to and develop on the lashes. The formula must be evened out while it is still wet since after it hardens, it will not budge.
Price: RM52.50
Where to buy: Watsons
---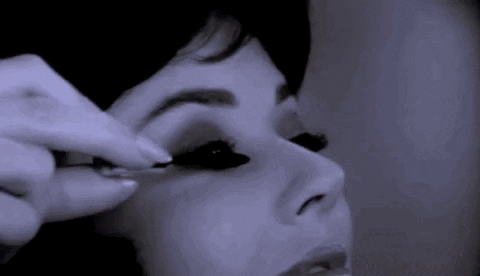 There you go, lovelies! These are the top 20 mascara from the drugstore that we think is worth the money. Go, try them em out now and let us know which one is your favourite!