Finding perfect eye shadow palettes in Malaysia can be very exhausting! From watching makeup review of beauty bloggers on Youtube to scrolling through hundreds of reviews on Sephora deciding which palettes are worth spending your money on can be so overwhelming. We know because we went through that seriously confusing phase too, sis! Plus, just like every other makeup product, eye shadow palettes are also very personal means what works on others might not work on you! Every eye colour and skin tone has different needs when it comes to what kinds of shades and formulas work.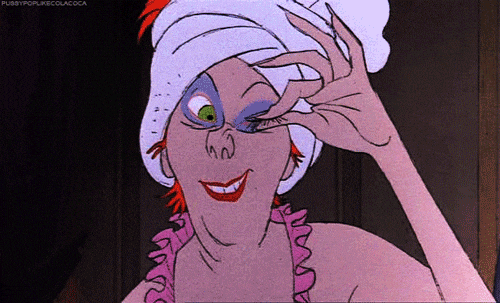 Eyeshadow palettes are so versatile and can express your mood better than any other product. Open them up and depending on how you're feeling, you can go natural, neutral, shimmery, striking or festive and glam. You can even be feeling all of it and go for a crazy eye that gets all head turned around. That what makes eye shadow palettes so fun, you get to play with, mix- match basically takes us back to our childhood days of painting with watercolour! Eye shadow also comes in different shapes and sizes. The most common ones are the rectangle-shaped one but there also some unique shapes like oval, star and more available. Some are three-layered thick, while some a streamlined compact that you can slip in your handbag.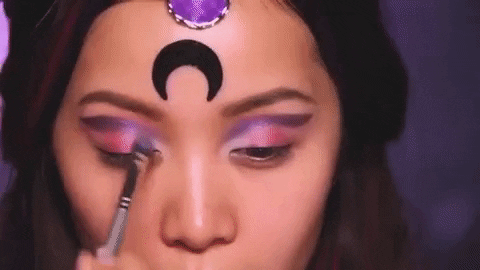 So how to pick a winner? Hmm, when it comes to selecting their right palette for you, it's best to pick one that offers basic colours like brown and pink which you can use daily, as well as shades that will vamp up your look come evening like gold and black. Below, we've listed the best eye shadow palettes in Malaysia that we just loved some much. From the drugstore Maybelline palette to Urban Decay classics, we know these boxes will give you the shiniest finish of em all!

1. Urban Decay Born to Run Eyeshadow Palette

This 21-Pan Urban Decay Eyeshadow Palette has a solid mix of neutrals and deep shades with more autumnal-vibes. According to Urban Decay, 17 of the 21 colours in the Born to Run palette is new, though, the orange and reddish-brown look just the same as to Naked Heat and the Petite version. And the metallic magenta, green and purple reminded us of Distortion and Trouble Maker palettes. The peach and golden very similar to shades from Daydream. So, basically, the Born to Run palette is reminiscent from the past with new twists. All the shades are very pigmented, so you don't need to layer em! The only downside of the eye shadow palette is, it is a bit too chunky to be carried around when travelling but it does have an attached mirror.

For more information about the product, click here.

2. Fenty Beauty Moroccan Spice Eyeshadow Palette

Besides the beautiful packaging, The Fenty Beauty Moroccan Spice Palette is one of the most popular eye shadow palettes in Malaysia. Unlike their previous eyeshadows, these 16-pan eyeshadows are more pigmented and longer-lasting. The colours are certainly fun each shade results in sheerer coverage especially the dusty shades tend to sheer out or look more faded. Hence, this eyeshadow is better used over a primer, it will hold the colours without getting them smudged and blended together. The packaging makes it pretty easy to slip in your bag so you can def carry them around while travelling. It is slightly on the pricer end but the unique shades and packaging make it worth the cash.

For more information about the product, click here.
3. Huda Beauty Desert Dusk Eyeshadow Palette

Inspired by the magnificent Arabian sunsets and sands, The Huda Beauty Desert Dusk palette is one of the best selling eye shadow palettes in Malaysia. It contains 18 shades, where 8 of the shades are matte, 6 are more shimmery and velvety, 3 are layered over eyeshadow and 1 pure glitter. Every shade on all types of skin tones and we felt the palette looked the most vibrant on tanned skin. The pigment of all colours are great and the bright, visible from far! The best part of the palette is the versatility it has to offer. You can basically create natural to smokey. The packaging is still the same as to their old one, the 'cardboardy' texture but this one looks and feels more opulent, for sure and it also contains a mirror, making it very travel- friendly.

For more information about the product, click here.
4. NYX Professional Makeup Ultimate Eyeshadow Palette

If you are someone who prefers subtle warm shades then this NYX Eyeshadow palette should be a staple in your makeup routine. This 16-pan palette offers a nice range of autumny shades with a good mixture of matte, dark, soft and shimmery eyeshadows. The pigmentation of these eyeshadows is good, but the light colours don't really stand out well. The palette also has few transition shades which you can use to build up the colours for more intense looks. The shadows go on well without any primer but look more prominent with a primer. It lasts quite long a majority of the shadows have a good colour payoff. The downfall of this palette is definitely the packaging. The shadows come in a square black plastic packaging, which makes it slightly heavy to carry there is no mirror.

For more information about the product, click here.
5. Maybelline The Lemonade Craze Eyeshadow Palette

The Maybelline Lemonade Craze Eyeshadow is one of the most affordable eye shadow palettes in Malaysia. The 12-pan citrus-scented eyeshadow palette inspired by the different shades of lemonade on a hot day. The shades aren't really suitable for your go-to everyday look but certainly, you will a slightly edgier and show-stopping finish. The bold shades of yellow, fuchsia and metallic copper are beautiful and also fun. The scents of the shadows are not overpowering and really lemony but not like the sickening kinda one. All the 12 shades work well on all skin tone and type, the 'sugar-coated' shade is our favourite! On the back of the palette, there are three get-the-look guides you can try using this palette. The packaging is well designed and not heavy, would be better if there was a mirror but it nicely designed and presented palette.

For more information about the product, click here.
6.Too Faced The Chocolate Bar Eyeshadow Palette

This Too Faced 16-pan palette, is not just shaped like a sweet chocolate bar but also smells like one. You will get the chocolate experience as soon as you open the palette where the smell of chocolate will definitely get you going. The wide selections of colour are pretty for all occasions. The shades range from neutral to golden where each shade has good pigmentation, texture and lasting power. The bronze and golden shades are our favourites as they can go well with basically any outfit and look. It is slightly on the pricier side but offers a nice colour selection and you can do a lot of different makeup looks with it. Some may find the packaging to be is a bit too kitsch but it is unique and incredibly cute to carry around.

For more information about the product, click here.
7. Chanel Les Beiges Healthy Glow Natural Eyeshadow Palette

If you love Chanel and neutrals shades, this one is the best to buy for you. The Healthy Glow Natural Eyeshadow Palette has five shades ranging from neutral mattes to shimmers and is part of the summer Chanel Les Beiges collection. The case cover has the Les Beiges beige instead of the traditional black for most Chanel. Chanel suggested you to not just use the shades on the eyes but can also be used as a face highlighter. Overall. It's a basic, good and easy to carry palette It's very day appropriate and you also can smoke it up with the black for a killer night out look. The nudes, however, need a deeper application to be visible. The shimmery shade more pigmented than the mattes so it can overpower the softer matte shades. So, try balancing them out evenly for a cohesive finish.

For more information about the product, click here.

8. Karl Lagerfeld X L'Oréal Paris Eyeshadow Palette
This was one of the last projects of Karl Lagerfeld the creative director of Chanel for more than 3 decades. This timeless collaboration palette encompasses nine bold and bright shades. The colour selections are great because the shades work perfectly together and can create many looks with it. The matte shades are really thick and blend well with the other shades so are really a good base for any look. The shimmers are stunning too! The packaging is a classic and it's super travel-friendly! It's so chic and luxurious for a drugstore product. The only issue is, the colour fades fast, so better to apply on top of a primer, these eyeshadows last about 8 hours before fading.

For more information about the product, click here.
9. Charlotte Tilbury Luxury Palette in Pillow Talk
Charlotte Tilbury's famous Pillow Talk Lipstick now comes in eyeshadow and blush form! The 4-pan palette has a soft feminine touch to it that we just adore. It features 4 shades of pink for the entire face and we love the idea of a soft monochromatic look. This palette comes in Charlotte Tilbury's classic burgundy and rose gold details. It is made of lightweight plastic and is compact but has a feeling of luxury thanks to the design and details. We know pinks can be tough for some skin tones to pull off but these pinks have a very neutral brown tone to them, which makes them extremely wearable and well-fitting for all skin tones. The only thing is you can really only create one kind of look, the classic feminine look with this one.

For more information about the product, click here.

10. ColourPop California Love Eyeshadow Palette
Given that ColourPop is a California-based company, we find it super cute that they've decided to debut a collection in honour of their home state. The palette has 12 shades consist of neutral, nude, matte brown to shimmering gold. This really is the ultimate everyday eye palette, with a few super-shimmery and deep-dark shades to help amp up your look for a night out. The ColourPop California Love collection is all about all warm summery toned that will give you a beachy goodness look. The texture of the shades are soft though slightly powdery but blendable well without being prone to fallout. Each colour is rich and can last up to eight hours before fading visibly.

For more information about the product, click here.