Have you heard of cica cream before? It seems like that's what every skincare enthusiast is on about right now. Cica cream products are piling up on skincare shelves in stores as well, so its impossible for many of us to miss. Do you know what the hype's about? Are you thinking of trying it out? Here's all you need to know about cica cream and we've gone ahead and compiled the best ones in the market.
What is the Cica Cream?
Cica cream is known to be a great ingredient for those who have sensitive skin. It has the ability to relieve minor burns, help heal up scars and soothe skin problems including psoriasis. It is suitable for all skin types but are particularly great for those who have sensitive skin. It's great to have it in hand especially because of its anti-inflammatory quality. Lather it onto your skin after a chemical peel, IPL treatment, waxing or after applying retinol when your skin might be feeling a little inflammed.
Cica cream could be a great addition to your daily skincare routine as a moisturiser, or additional serum to sooth dry and sensitive skin. It also has the ability to boost collagen production which means its works as an anti-aging product. Beauty Insider has compiled the best ones in the market for you to try out, keep reading to know what they are!
Best Cica Cream Products You Can Find in Malaysia
COSRX Cica Cream
This product by COSRX is a hypoallergenic moisturiser containing cica, D-Panthenol and madecassoside. It provides multiple goodness including restoring the skin's barrier and intensively moisturising your skin. It is known to work great as a daily moisturiser.
COSRX Cica Cream retails on Threebs Malaysia for RM110.00 for 50ml.
VT Cosmetics Cica Cream
If you have oily to combination cream, this product by VT Cosmetics might be the perfect one for you. It comes in gel form which doesn't leave your skin sticky or oily while giving you all the benefits from cica that your skin needs. This gel cream contains cicaliao and it calms, moisturises and hydrates your skin effectively without leaving any greasiness in the process.
VT Cosmetics Cica Cream retails on Threebs Malaysia for RM69.00 for 50ml.
HEIMISH Cica Live Repair Cream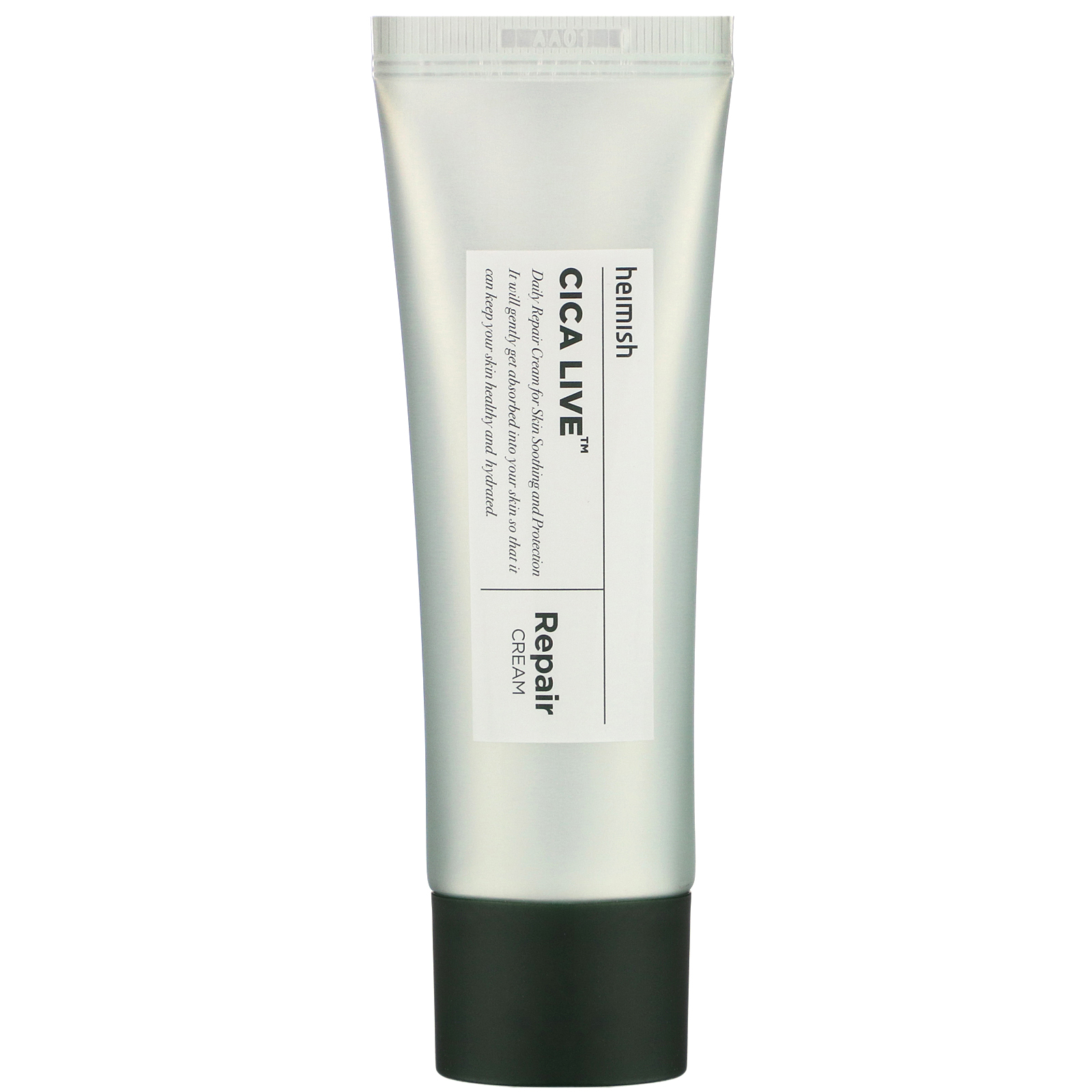 This product by Heimish works as a daily repair cream. It soothes and protects the skin from pollutants and irritants. This product will gently absorb into your skin to ensure its health and hydration throughout your day. It contains centella asiatica leaf extract that is effective in soothing sensitive skin. On top of that, it also has green ceramide and moringa oil which makes it a great daily moisturiser.
The Heimish Cica Live Repair Cream retails for RM90.70 for 50ml on iHerb Malaysia.
COSRX Cica Serum
This COSRX Cica serum contains cica and pinus bark extract. These ingredients work with each other to help the skin recover from redness, irritation, or inflammation. Additionally, this serum also helps strengthen weakened and delicate skin.
COSRX Cica Serum retails for RM105.00 for 30ml on Threebs Malaysia.
PHILOSOPHY Nature in A Jar Cica Complex Recovery Moisturiser
This moisturiser is a rich, restoring and nourishing product that helps soothe dryness, restore skin's moisture barrier and reinforces its natural resilience. It improves the skin's texture and tone without feeling too thick or heavy on the skin. Results will be visible as your skin will look and feel recovered and revived after diligent use. The moisturiser will instantly sooth, hydrate, and improve your skin's natural moisture barrier in just two weeks.
Philosophy's Nature in A Jar Cica Complex Recovery Moisturiser retails on Sephora Malaysia for RM242.00 for 60ml.
MEDIHEAL T3 Biome Blemish Cica Cream This cream from Mediheal is a skin treatment that is calming and moisturising on the skin. It feels fresh upon application and has a pH value of pH 5.1+/-0.5. It soothes the skin gently while keeping its moisture intact. This cream is long lasting despite it feeling thin and light.
Mediheal T3 Biome Blemish Cica Cream retails for RM89.90 for 100ml at Guardian Malaysia.
SNP Cicaronic Soothing Cream
This cream by SNP has a deep moisturising effect on the skin. It provides essential nutrients while calming and providing care for your sensitive skin. The cream helps your skin relax while its powerful ingredients including the hydrating hyaluronic acid works its magic to calm, soothe, and moisturise irritated skin.
SNP Cicaronic Soothing Cream retails at Guardian Malaysia for RM79.90 for 50ml.
VT COSMETICS Cica Skin
This product by VT Cosmetics is a toner that is lightweight and calming on the skin. Containing centella asiatica extract and green tea propolis, the toner helps remove debris, dirt, and impurities on the skin. It boost the skin's energy while leaving it soothed after a long day.
VT Cosmetics Cica Skin retails at Threebs Malaysia for RM99.00 for 200ml.
That's the end of the list! If you try any of these products, let us know by tagging us on our Facebook page or Instagram and let us know how they've worked for you. Happy trying!