While many of us would like to see a streamlined profile when we look in the mirror, some of us have excess fat that creates a double chin, also called submental fullness. A double chin can result from a variety of causes, including hereditary factors, weight, anatomy and airway positioning. If you have a double chin you're unsatisfied with, you're not alone but don't worry, plastic surgeons use a variety of procedures to remove a double chin. Plastic surgeons may recommend neck liposuction, neck lift surgery, or a combination of both. There's no one specific double chin surgery, but instead a combination of approaches that can remove excess fat and tighten neck skin to create a firmer, more defined chin and neck area.

What Are The Procedures To Remove Double Chin?
Another type of double chin surgery is, Face- Lift. This surgery allows doctors to remove fat and loose, saggy skin around the chin and neck, removing a double chin. Most surgeons use general anaesthesia, though it is possible to do with a local anaesthetic. The third one is, Neck-lift: Different types of neck-lift procedures aim to remove extra skin or tighten neck muscles (platysmaplasty) to improve the contours of the neck and chin. Surgeons often combine a traditional face-lift with this procedure, which may cause a tight feeling in the neck for several months.

After any of these procedures, you can expect to experience about 10 to 14 days of bruising and swelling. The general anaesthesia used for some double chin surgeries poses serious risks for some people with serious health conditions. Smokers and people taking anti-clotting drugs, such as warfarin, may also face increased bleeding risk during any surgical procedure. So, it is important to have a realistic expectation of your results and recovery. You can do this by consulting a certified doctor who has experience in double chin surgery.

Is Double Chin Surgery Painless and Safe?

If you go to a certified clinic with professional doctors then double chin surgery will be a painless, safe and pleasant journey. But that being said, you will feel slight discomfort and honestly if any instruments are inserted into the skin, there are risks and few side effects. Make sure to discuss with your doctor and inform them about your allergies and medical histories. It is crucially important to discuss these before the procedure to ensure you have all the correct information before proceeding.

Some of the most common side effects of double chin surgery are bleeding, nausea and dizziness from the anaesthesia, scarring and swelling. The neck and chin may also feel very tight due to swelling and bruising. If you have facial drains to reduce blood and fluid buildup in your neck, a doctor will usually remove these after a day or two. We recommend if you face any of these effects above, to immediately go seek your doctor and you can also apply antibiotic ointment to any incision areas. It is best to avoid direct contact with the sun or getting excessive amounts of water on the face and chin for a few days after the surgery. Give it some time to heal!

The recovery time depends on your body immunity and it differs for everyone. For chin liposuction, usually, it takes about a week and for a neck lift it may take up to two weeks. It is also possible that you may not achieve the results you're hoping for after surgery. That's why it's important to talk to your doctor about your goals for your appearance post-surgery to ensure they're realistic.

What Are The Best Clinics in Malaysia For Double Chin Surgery?

If you are really keen on getting a double chin surgery in Malaysia, check out the clinics we have listed below. Not just do they offer double chin surgery all the treatments and medical professionals at this healthcare facilities are top-notch and will ensure you get our desired look.
1. Beverly Wilshire Medical Centre (Kuala Lumpur)

Located in the heart of Kuala Lumpur, Beverly Wilshire Medical Centre is an integrated beauty medical centre that sets the standards in cosmetic surgery, aesthetic medicine, non-surgical and laser treatments and healthy ageing. The clinic is licensed by the Ministry of Health Malaysia and offers an extensive menu of cosmetic procedures, aesthetic treatments, and health services such as the double chin surgery to enable you to attain your desired perfection. With a team of experts and specialists, supported by the industry's leading technologies and world-class facilities, you can be assured of professional guidance and customized treatments towards the desired outcome. So, if you are seeking for a fat- fee chin, then look no further.

To book an appointment with Beverly Wilshire Medical Centre, here.

2. Clique Clinic
As an international award-winning clinic in Klang Valley, Clique Clinic provide evidence-based medical aesthetic treatments using state-of-the-art medical equipment. Boasting many latest aesthetic treatments and studies, Clique Clinic is the leader in several medical aesthetic fields, especially in Asian Face & Body Aesthetics. Clique Clinic consists of three main components: Aesthetic Medicine, Regenerative Medicine and Primary Health Care. Clique Clinic's double chin treatment includes CoolMini and SculpSure. Both are an effective non-surgical treatment that removes the excess fats at your chin permanently. At Clique, you can expect the most pleasant experience.

To book an appointment with Clique Clinic, click here.

3. Nexus Clinic

At Nexus Clinic, they view aesthetics as both an art and science. Founded in 2001, Nexus Clinic is a top-notch aesthetic centre sited in the heart of Kuala Lumpur's Golden Triangle, providing a comprehensive range of non-surgical aesthetic procedures and advanced laser treatments. For double- chin, Nexus Clinic offers Mesolipo Fat Melting Injections, it is a fat-melting injection that can be done briefly during your clinic visits or right after your doctor's consultation. It is much preferable than liposuction due to its less invasive procedure and great outcome. With highly experienced doctors and expert medical staffs, Nexus Clinic will make sure you feel confident and satisfied with the results you seek.

To book an appointment with Nexus Clinic, click here.

4. RJ Clinic

Established in 2004, RJ Clinic is a medical aesthetics clinic in Damansara for its modest prices and incredible services. This healthcare clinic is a partner of Erufu Care Community Medical Support Network. Some of the services they provide include signature treatments like Eyebrow Lifting, Breast Augmentation, Double Eyelid Treatment, Eye Bag Treatment and Eye Bag Removal. RJ Clinic also provides amenities for their client's comfort, this includes their disabled-friendly interior, wheelchair-accessible area, a waiting area/lounge, changing room, Wi-Fi, a VIP area, and locker room to ensure the safety of personal belongings.

To book an appointment with RJ Clinic, click here.

5. Revival Clinic

Tucked away in Kota Kemuning, Revival Clinic is a medical aesthetic, anti-ageing, regenerative, and therapeutic clinic that provide services and treatments for all ages and genders. Here they care about you, and will ensure that they will regenerate you towards your healthy lifestyle! The clinic puts a strong emphasis on evidence-based medicine hence all our their treatments and safe and show result within weeks. All the doctors and staff here are professional and friendly as they want you to also have fun and enjoy the fruitful and amazing parts of aesthetic, dermatology and regenerative medicine!

To book an appointment with Revival Clinic, click here.

6. ARC Medical Group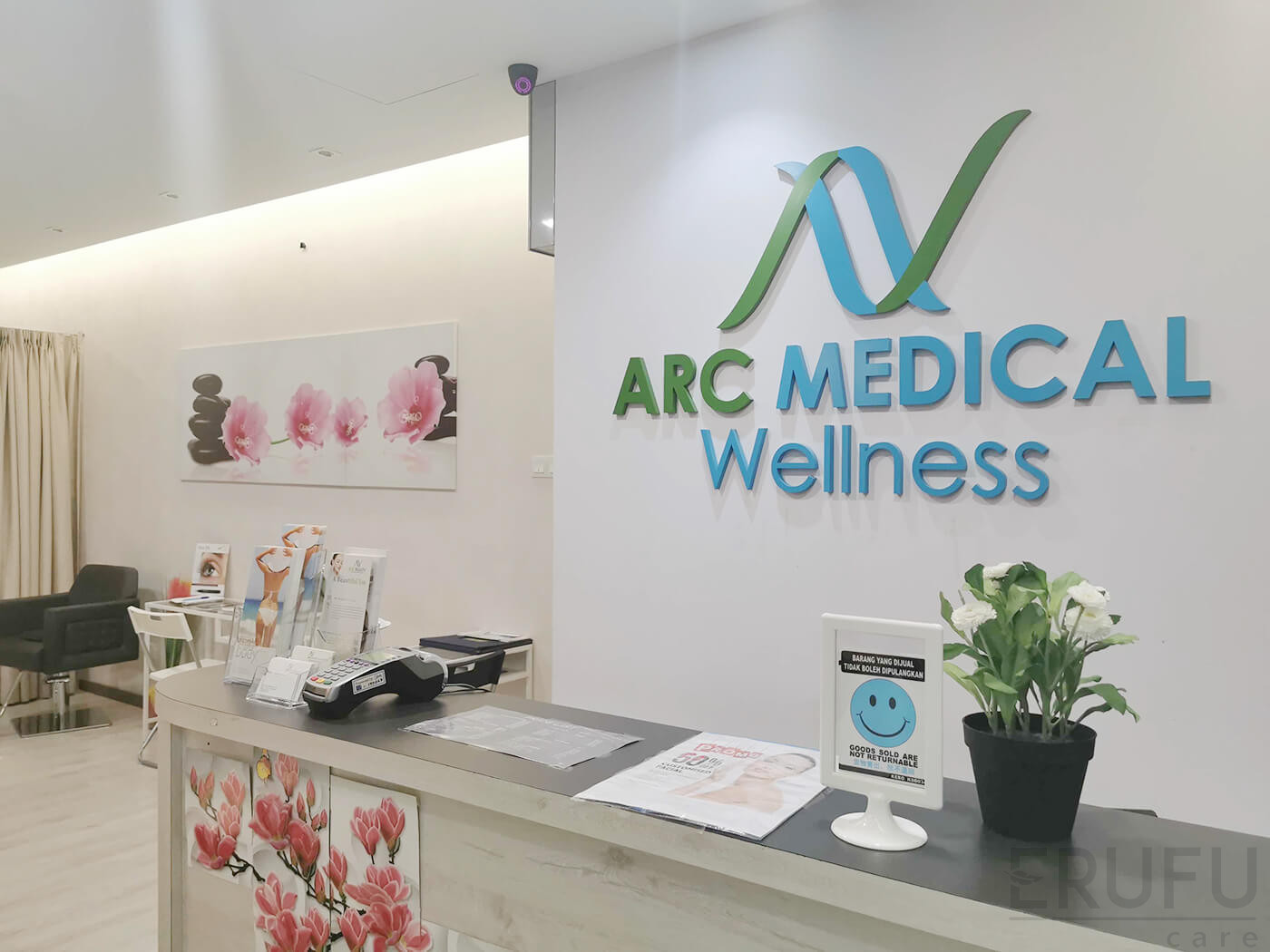 Situated in the megamall, Mid Valley, ARC Medical Group offer one of the best medical aesthetics, wellness and anti-ageing treatment in town. Through a comprehensive and multi-disciplinary approach, they will help to beautify your life. They have a comprehensive list of services, including Aesthetic Laser Machine treatments, Cosmetic Surgery, Hormone Replacement Therapy, Regenerative Medicine, Hair Removal, Facials, Massages and Body Treatments such as their Signature Slimming Treatment. As for double chin removal, they offer liposuction treatment. ​Prior to the treatment, AR Medical Group offers free first consultation service to help you discuss your concerns with the doctor and for the doctor to help recommend the best possible options.

To book an appointment with ARC Medical Group, click here.

7. Cleo Clinic


Cleo Clinic at Desa Sri Hartamas, emphasizes personalized experience where no two treatment plans that they provide are the same. They approach each patient holistically, and always dedicatedly focused on bringing the best out of you. They aim to provide subtle enhancements and tweaks using only the best medically proven products over a number of sessions, this allows time for you to enjoy steady and natural-looking results and encourages longevity. Every procedure is customized and tailored entirely to accentuate your best features. They believe in boosting your natural beauty, instilling your confidence in yourself, and most importantly enjoying every step of your treatment journey. Cleo Clinic prides itself for being having certified and experienced doctors and staff, affordability for you without sacrificing quality, a comprehensive range of aesthetic and dermatology services.

To book an appointment with Cleo Clinic, click here.
Is Double Chin Surgery Worth The Money?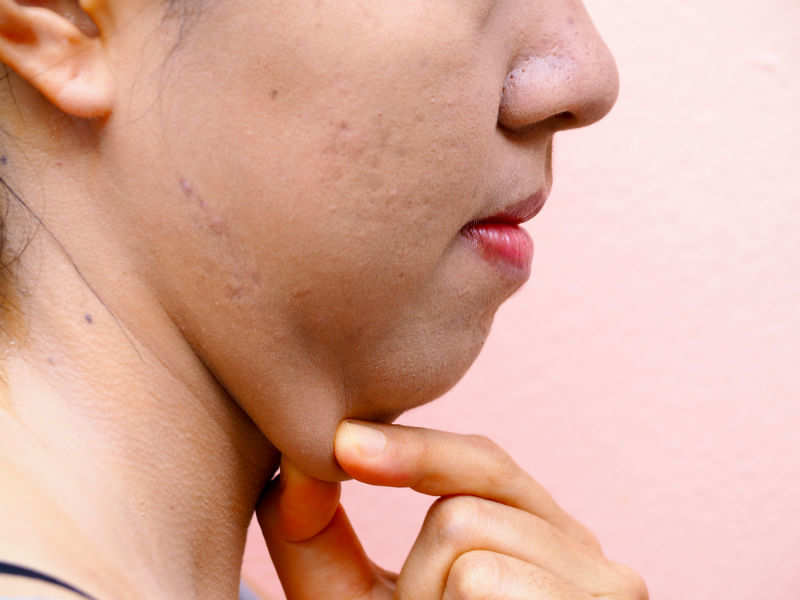 Double chin surgery is recommended for those who really really want to get rid of it and also for those who have more elastic skin. People have more elastic skin can benefit more from neck liposuction. This procedure removes excess fat, but it won't improve skin quality. Neck lift surgery can correct a double chin, as well as sagging or loose skin on the neck.
Submentoplasty is a surgical approach that's somewhere in the middle of these two and involves liposuction and small incisions under the chin. Some doctors call it a "mini" neck lift. Sometimes, doctors perform neck liposuction and a neck lift together. They may also suggest these procedures along with a facelift or chin augmentation. Overall, it is the best treatment for those suffering from double chin issues. Get it corrected and get your confidence back on!