Majority of us are extremely bored during this quarantine period, hence we turn social media platforms like TikTok for constant entertainment. The video-sharing social networking site is pretty popular as people use it to create short dance, lip-sync and comedy. Tiktok is known for coming up with cool and trending challenges like the #SavageChallenge and  #Don'tRushChallenge! But its latest #Mughshot challenge is at the heart of major controversies and backlashes! 

With over 176 million views on TikTok, the #Mugshot Challenge is the most viral makeup trend on the internet at the moment! But for all the bad reasons! Many people have disregarded the challenge as inconsiderate disturbing. Most of the participants of the challenge are young people and teenagers who are creating iterations of real mugshot-inspired looks using makeup to achieve a heavily-bruised or battered look.

The Women's Aid Organisation (WAO) and many other human rights organisation, however, have appealed to users on social media to stop doing the viral #Mugshot challenge! WAO has described the challenge as "harmful" and "massively problematic". Big beauty influencers like James Charles received harsh criticism for taking part in the challenge. As fans and critics label it as  "irresponsible" and "triggering" to victims of domestic abuse. 

What is the Tiktok #Mugshot Challenge?

It is the current makeup "trend" you have to create iterations of real mugshot-inspired looks. This includes bruises, smeared mascara, bandages, messy hair, and bloody noses. Then, you've to snap a photo of yourself mimicking a police lineup. The idea originated after users started posting compilations of actual mugshots and calling out the ones they deemed attractive. Eventually, it led people to stage their own.

Why is The #Mugshot Challenge a Big No-No?

According to WAO, participating in this challenge is insensitive and ignorant. This is because it is a form of discrimination toward communities that are already a victim of double standards, violence and brutality. Glamorising that injustice even in the name of 'entertainment' is wrong. WAO also went on to say that the challenge is also detrimental to those who are facing actual domestic violence.

Plus, they also said that the challenge is deteriorating the attempt of creating awareness on domestic violence, as this challenge mocks survivors instead. Many of the victims of domestic violence go through real experiences and life-threatening situations where they experience mental health-related diseases like anixety, depression, post-traumatic stress disorder and even suicidal thoughts!

So, Please Don't  Do the #Mughsot Challenge!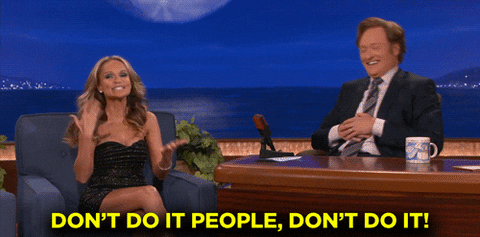 Despite the popularity, the #Mugshot Challenge undeniably sends out the wrong message. And just because everyone is doing it, does not make it all right. Whether or not, if it is your intention to merely do it for the sake of fun or not but regardless just don't do it! Participating in a situation that glamourises incarceration, which disproportionately affects a community is insensitive and ignorant.

In fact, domestic violence has become a major issue for women during this Movement Control Order (MCO). WAO said it has received over 264 calls and WhatsApp enquiries through its domestic service hotline in the first half of April alone, citing a 111.2% increase compared to a 14-day period in February with 125. Beauty Insider Malaysia urges public to get involve and help the authorities to put a stop to domestic violence now.

What Can You Do to Stop Domestic Violence?

Prevention is better than cure so if you or anyone that you know is suffering from domestic violence and abuse, report the case immediately! Don't be quiet and take actions now. WAO services are available virtually even during the MCO period, so don't think you are alone!

You can contact WAO 24 hours at:

+603 7956 3488 (Hotline number)
+6018 988 8058 (SMS/WhatsApp TINA)