Korean women are legit queens of nailing the subtle art of naturally glowing skin! But, what do they do to achieve that look (certainly not makeup!) To answer that ultimate question, our Beauty Insider Malaysia's Senior Beauty Editor reached out to the founder of Ksisters, Jungmin Lee to share a few Korean beauty tips that we bet can transform you from blahhh to AMAZING!!!! Now, before we get into sharing the top-level Korean beauty tips, let's first get clear that it isn't easy to achieve that crystal clear Korean skin.
Different skin has different reactions to different regimes and products. So, what works from Jungmin doesn't necessarily work for you!
However, with that said in general, Korean beauty isn't just about the products you use as it lies more towards how to eat, wash, and care for your skin. It's just part of Korean beauty culture, where products aren't at the core, instead, it is the skin-preserving methods and techniques that matter. That is why Koreans don't use expensive makeup or skincare products instead they focus more on how to prep the skin.
So, without further ado, below we present the top 10 Korean beauty tips from the pro herself. We truly hope these tips can help you achieve radiant, dewy, and fresh as a daisy skin!

1. Hydration is the Core of Everything!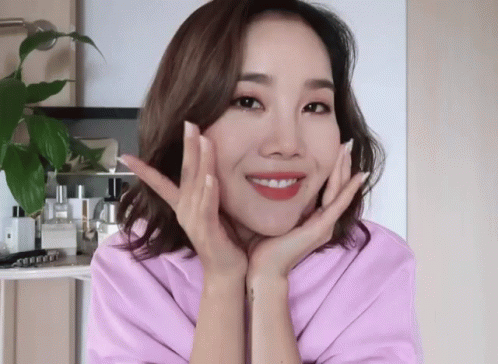 Ask any K-beauty experts and we bet they would agree that hydration is the heart of Korean skincare and beauty. You need to keep your skin hydrated even if you have oily skin. Many people don't moisturise their skin enough because we live in a hot and tropical country where moisturisers would melt and turn sticky. But, that's a big no-no. In fact, in a hot tropical country like Malaysia, you should moisturise in the morning and at night. Apply several layers of moisturiser until your skin feels supple and soft.

2. Make Your Own Toner Beauty Pads

Here is one of those unknown but highly effective Korean beauty tips, making your own toner pads.In general, toners are like the most important part of skincare routine. Using a toner pad, can moisturise your skin while regulating its PH balance because face wash can throw off your skin's PH, so toning is like pressing the reset button after cleansing. It also shrinks your pores and gives you a dewy glow from fully hydrated skin.

How to Make a DIY Toner Pad?

Add your toner into a glass container
Then, stack cotton pads into that glass container.
Let the cotton pads soak into them for few minutes
Lastly, swipe the saturated pad over clean skin
Leave it on for 5-10 minutes then apply moisturizer.
3. Stock Up on Korean Sheet Masks

Sheet masks are a major part of Korean skincare routine so if you are tryna get the Korean glowy skin, make sure to start using sheet masks! Good news is almost every drugstore store in Malaysia sells them in bulk and they are available for all skin types. Many Korean models and actresses also swear by these hydrating wonders and they use them as often as they can to moisturize and brighten their skin. So, get yourself some Korean sheet masks and use them 2-3 times a week to quench the thirst of dehydrated skin.

Here are our Favs Sheet Masks in Malaysia That Can Aid In Various Skin Problems!

4. Apply Eye Cream Using Your Ring Finger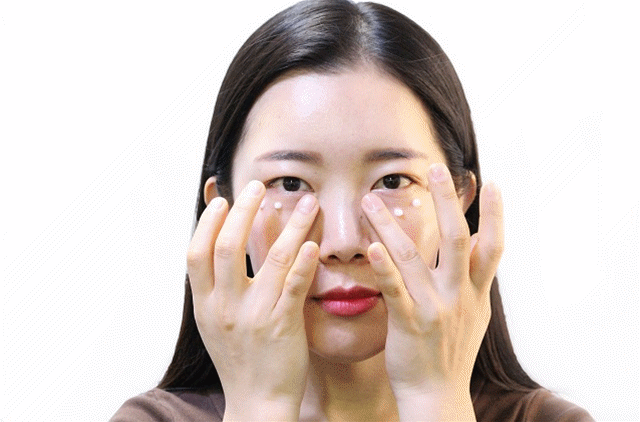 One of the best kept Korean beauty tips is applying eye cream using your ring finger. Jungmin said, when it comes to applying eye cream around your eyes we should use our ring finger as it is the weakest finger on our hands. The area around our eyes is more sensitive and often displays wrinkles first than other parts therefore, we need to be gentle when applying beauty products to the area. To avoid being too harsh, it's best to use the ring finger.

These Are The Top 12 Eye Creams In Malaysia For Dark Circles, Eye Bags and Puffiness!

5. Always Double Cleanse Your Face

One of the most popular Korean beauty tips that we bet you've most heard from many is double cleansing your face. Cleansing your face, in general, is the most important step of every skincare routine. And Korean women always double cleanse their face as it can completely get rid of all the junk like residues and oils that can block pores.

So, How to Double Cleanse Your Face?

First, start off with using an oil-based cleanser to get rid of all the makeup.
Then, wash your face again with foam or soap to deeply clean your pores and remove any residue.
After cleansing, get on to toning with like 4-5 layers of toner!
Lastly, moisturise your face!
6. Start Using An Overnight Sleeping Mask
Overnight sleeping masks are very popular in Korea and we can bet all of your favourite K-pop stars include overnight sleeping masks in their night skincare regime. Overnight masks are extremely easy to use and they are super effective. All you gotta do is just throw them on before bed, sleep and wake up with radiant skin in the morning. Especially in hot countries like Malaysia, it is essential to hydrate your skin at night, and a sleeping mask can do just that!

Our favourite Korean sleeping mask is the Laneige Cica Sleeping Mask. Focused on repairing and rejuvenating your skin as you sleep, this mask has been such a hit product across the world since its release in 2002!

7. Skip the Towel and Let Your Skin Air Dry

Another one of the strangest but highly effective Korean beauty tips is to skip your towel. But why? Because our towel is filled with many bacteria and dirt that can be very damaging on the skin. Even after washing and drying them, these bacterias can still be there. Plus, the harsh chemicals in detergents that you washed your towel with can also harm our skin. That's why Korean like to simply air dry their faces after cleansing. Also, make sure your skin is completely dry before applying all your skincare products.

8. Incorporate More 'Cica' Based Skincare Products

Cica is actually a nickname for Centella Asiatica, a leafy green herb that has been used for centuries in Korea to treat wounds. The skin benefits of cica are about as numerous as no matter what your skin type or biggest concerns are, cica could probably assist you in some way. It can soothe and repair irritated skin while also can treat acne and calm sensitive skin. Trust us, that's just a small fraction of how cica could boost your skin-care routine.

These Are 11 Best Cica Skin-Care Products to Soothe Redness and Irritation.

9. Use A Bright Pink Blush and Layer It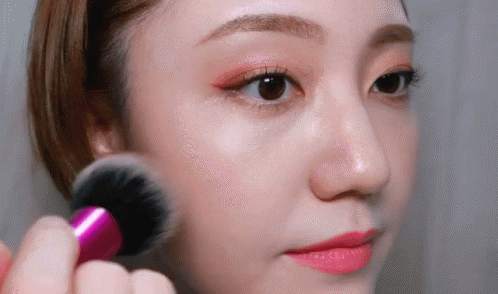 y now we bet it is obvious enough that Korean beauty is all about less is more. But that is not all true in all the cases of applying blush. Korean beauty and makeup focus all its attention on the cheeks. That is why if you notice most Korean artists, singers, influencers and women in general (even the males) have bright pinkish cheeks. To achieve this look, you have to first get yourself a bright blush. Apply 2-3 layers of the blush on your cheeks while keeping the rest of your makeup very minimal. Try this look now and you'll be looking 5 years younger!

Our go-to bright pink blush is the Nars Orgasm Liquid Blush. Available in five different shades, the iconic blush can deliver the perfect amount of long-lasting colour for sheer to high-impact looks.

10. Use Your Fingers To Dab and Blend Lipstick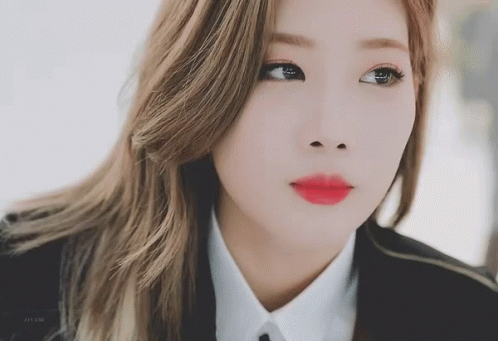 Last but not least in our top Korean beauty tips list is use your fingers to apply your lipstick. Koreans are known for their plump lips and that's thanks to this cool makeup trick. Just apply your lipstick to the centre of your lips and brush it outward so it is blurred at the edges. By doing this, your lips will look naturally plumper and you don't have to fuss over lip liner or meticulously blending colours into a gradient lip. For more intense colours, you can try applying it on your finger and dabbing it into your lip.
---
Watch our full interview session with Jungmin Lee, below!
Also, make sure to follow Ksisters Malaysia on Instagram for the best handpicked and curated Korean beauty products in the market. All of the products featured in their site are tested within their team and consumer testers before launching to make sure it works for women of all skin types!