Nothing can ever feel more soothing than a good face cleansing section after a long day of being out and about with full face makeup on. A good facial cleanser should leave your skin feeling soft, clean, and hydrated without stripping away your skin's natural oil and moisture. However, most facial cleansers in the market are loaded with parabens, phthalates, or fragrances (sadly) which can be very harming on the skin. But don't lose hope yet because you can always go for organic facial cleansers that'll leave with you the same results, without the harmful chemicals and irritants. And the good news is that there are plenty of organic facial cleansers in Malaysia!

---
But, Firstly What Does 'Organic' Mean in the Beauty World?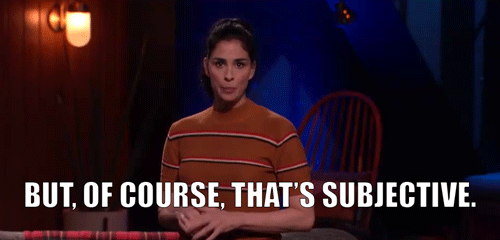 Before we hop onto our list of top organic facial cleansers in Malaysia, it's important to know what 'organic' means in the beauty world. In general, the word 'organic' in beauty products indicates that the product is free from pesticides, synthetic fertilisers and more. Organic products are considered a safer bet because they contain little to no harsh chemicals. However, there is no one industry-agreed meaning for 'organic'. Some companies claim their products to be organic if an ingredient comes from a natural source which overlooks the fact that they chemically modify it to make it work the way they want it.

---
So Are Organic Facial Cleansers Better Than Their Counterparts?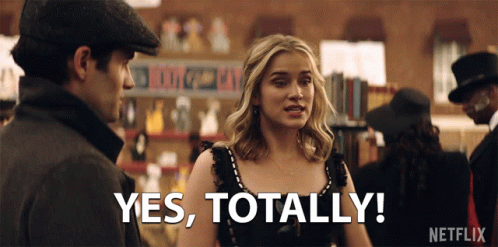 Well, better is a subjective claim to say as different skin reacts differently to different products. But what we can tell you is that organic skincare products are definitely safer than other options. Non-organic skincare contains harsh chemicals that in long term use can cause skin irritation, hormone imbalance, organ toxicity, and even skin cancer. Organic skincare products, on the other hand, are derived from plants and other naturally occurring ingredients that aren't harmful. Plus, organic skincare products are more suitable for all skin types as they are less likely to cause allergic reactions, inflammations or irritations.

---
Now, What Are The Best Organic Facial Cleansers in Malaysia?

Our editor from Beauty Insider Malaysia did the research for you and found 12 of the best natural and organic facial cleansers in Malaysia that we bet will leave you feeling refreshed, relaxed, and ready for whatever comes your way. We can assure you that all of these cleansers are safe to use and suitable for all skin types. So, let's cut to the chase and get onboard on the mission of finding good organic facial cleansers in Malaysia, shall we? Trust us on this, once you go green and organic there's no turning back and your skin will thank you.

1. KORA Organics Gentle Cleanser
One of the most popular organic facial cleansers in Malaysia, this cleanser by Miranda Kerr is in it to win it. Its rich, soap-free creamy texture feels super gentle and soothing on the skin while it can also effectively cleanse even the most delicate skin. Packed with certified organic noni fruit, chamomile, calendula extracts and avocado oil, it can soothe and calm your skin, leaving it feeling fresh and soft. It can also effectively remove makeup, relieves redness, and keeps skin hydrated all day long.

Price: RM123.00

Where to Buy: Zalora Malaysia

2. Lips Carpenter Rose Series Calming Brightening Facial Cleanser – Natural & Gentle
This locally made cleanser is as pretty as it is effective! It contains a mix of Organic Rose Powder, Rosehip Powder, and Organic Oat Flour that gently cleanses the skin to reveal a soft, radiant, and soothed skin after! It's packed with vitamins and nutrients to keep the complexion revitalized. One of our favorite things about this cleanser is that you can reuse the jar that comes with it and refill it once you run out of this cleanser.
Price: starts at RM25
Shop Now
3. Claire Organics Bamboo Charcoal Anti-Acne Soap
Want to switch to facial bar soaps? Best for those with acne-prone skin, this bamboo charcoal soap from Claire Organics packs a punch when it comes to keeping the skin healthy and clear! Its main ingredients, Bamboo Charcoal, is naturally antimicrobial, antibacterial, anti-fungal, and anti-odor – so it's effective when it comes to cleansing and detoxifying the skin. Aside from battling acne, it also has anti-ageing properties to keep the skin supple. You can cleanse under the sensitive skin of the eyes without being harsh on it as well!
Price: RM21
Shop Now
4. Mad Hippie Cream Cleanser
When it comes to vegan indie beauty brands, Mad Hippie is one of the brands you definitely can't miss! Their Cream Cleanser is made with organic plant extracts such as Macademia Oil, Jojoba Oil, Orchid, and Green Tea, to gently soothingly refine the skin. Best for normal to dry skin types, it will effectively remove dirt, impurities, and leftover makeup on your skin!
Price: RM89
Shop Now
5. 100% Pure Coconut Oil Cleansing Milk
Do you have extremely dry skin and need a holy grail product that can quench the thirst of your skin? Well, 100% Pure Coconut Oil Cleansing Milk can do just that. Loaded with all things coconuts (from coconut milk to coconut oil to coconut water) this cleanser has everything you will ever need from the tropical fruit. It can gently cleanse and soften your skin without stripping away its natural oils. You'll also smell like a walking coconut tree which isn't a bad thing at all!

Price: RM229.00

Where to Buy: 100% Pure Malaysia

6. The MineRaw  Refresh Face Cleanser 
Affordable and high in quality, TheMineraw Refresh Face Cleanser is a dream come true for ladies with combination skin types. With 5-star ratings, this is one of the best selling organic facial cleansers in Malaysia. A standout point of this cleanser is that it is foam-free and it comes in a powder form. All you got to do is mix your preferred amount of powder with water and wash your face with it. You can also turn it into a mask as well. Now, how amazing is that?! Also, this cleanser has a longer shelf life as products, in general, can last much longer in dry form.

Price: RM40.00

Where to Buy: The MineRaw Malaysia

7. Neal's Yard Remedies Frankincense Intense Cleansing Melt
This two-in-one cleanser by Neals's Yard Remedies is the ultimate cure-all for stressed and ageing skin. Formulated with a luxurious blend of organic sunflower, sweet almond and refined coconut oils this cleanser can help melt away all impurities, residues and makeup on your skin. It also gives you a deeply relaxing experience thanks to the aroma of frankincense essential oil. Try it once and we bet you too will fall for its therapeutic magic. This cleanser is suitable for those fighting ageing signs as it can release stress from the skin and make it more supple and renewed.

Price: RM269.00

Where to Buy: Neal's Yard Remedies Malaysia

8. The Soap Cellar Tea Tree Organic Foaming Facial Wash 
Can't seem to find any organic facial cleansers in Malaysia for acne-prone skin? Fret not, the Tea Tree Organic Foaming Facial Wash by The Soap Cellar is here to rescue. This foaming facial cleanser features a number of skin-loving ingredients but the star ingredient is the ever-popular, tea tree oil. Known for its antibacterial properties, tea tree oil can effectively help combat acne breakouts. The other ingredients like shea butter and coconut oil can further provide you with ample amounts of hydration which can speed up the recovery process of acne and scars.

Price: RM35.00

Where to Buy: The Soap Cellar

9. Herbivore Bamboo Charcoal Cleansing Bar Soap
Herbivore Botanicals is a vegan and cruelty-free beauty brand that is taking the industry by storm. If you are not convinced with their fame, let this detoxifying bar soap prove you wrong. You can use this multipurpose soap bar on the face and the rest of your body, Packed with a blend of potent ingredients like activated bamboo charcoal and tea tree essential oil, this cleanser can effectively remove dirt and oil from your pores while calming and purifying your skin. Suitable for all skin types especially oily, combination and blemish-prone skin. Now you get why this soap bar has highly raves!

Price: RM54.00

Where to Buy: Sephora Malaysia

10.   AEVÉOP Plant Based Vegan Cleanser
You know they say one product can fit all, well that's not the case with the Aevéop Plant Based Vegan Cleanser. This award-winning cleanser can calm and soothe your skin by forming a protective barrier. It can also give the skin more resistant to grasping nutrients. Plus it can also help retain and restore moisture into your skin for a healthy translucent complexion. Despite being on the pricier end of the spectrum, this facial cleanser is totally worth the splurge.

Price: RM141.00

Where to Buy: All Young Malaysia

11. Drunk Elephant Beste™ No. 9 Jelly Cleanser

Despite being one of the most expensive organic facial cleansers in Malaysia, this jelly cleanser by Drunk Elephant is worth it. It can remove all traces of makeup, excess oil, pollution and any other grime from the day. In just one use, you can feel your skin cleaner and softer. This cleanser is suitable for all skin types as it is free of SLS, fragrance and essential oils. To add to that, it is also cruelty-free! All you need to do now is squeeze some cleanser into your palm and gently massage over wet or dry skin.

Price: RM138.00

Where to Buy: Sephora Malaysia

12. Antipodes Grace Gentle Cream Cleanser & Makeup Remover
For those with sensitive skin know the struggle of finding a product that doesn't turn their face into a red nightmare. To the aid, is the Antipodes Grace Gentle Cream Cleanser & Makeup Remover. Serving both as a makeup remover and facial cleanser, this product is dermatologically approved to suit all skin types. It's made exclusively with super-antioxidant ingredients like noir grape which can protect you from free radicals and give you a brighter, more even complexion. To add to that, the cleanser also has nutrient-rich avocado oil which can dissolve all your makeup while cleansing your skin all in one go!

Price: RM87.00

Where to Buy: CosmeticsNow Malaysia
13. Kiehl's Calendula Deep Cleansing Foaming Face Wash

Last but not least, in our best organic facial cleansers in Malaysia is Kiehl's Calendula Deep Cleansing Foaming Face Wash. This award-winning facial cleanser can gently lift away impurities, dirt, and oil without stripping skin. It is super gentle on the skin which makes it a safe play for even sensitive skin. The creamy gel formula activates with water to create a rich foam. With regular use, your skin will look more refreshed and revitalized.

Price: RM132.00

Where to Buy: Kiehl's Malaysia

---
Lastly, Which Of These Facial Cleansers is The Best for My Skin Type?

Okay, now we have come to the end of the class. So far, we have looked into what is 'organic', why you should pot for organic products and some of the best organic facial cleansers in Malaysia. The last step of the process is picking out the best one for your skin types. Though, all the products above are suitable for all skin types but certain works better for one type of skin than the other.

Our editor's top picks for each skin type:

Dry Skin: 100% Pure Coconut Oil Cleansing Milk
Oily Skin: Drunk Elephant Beste™ No. 9 Jelly Cleanser
Combination Skin: The MineRaw Refresh Face Cleanser
Acne-Prone Skin: The Soap Cellar Tea Tree Organic Foaming Facial Wash
Ageing Skin: Neal's Yard Remedies Frankincense Intense Cleansing Melt
Overall Best: KORA Organics Gentle Cleanser
Above are our recommendations for each skin type but feel free to try the one that you think suits your skin better. Do bear in mind that these products are organic and made with natural ingredients which no one is sure whether it would skin or not without trying. If at all, any of these cleansers cause you any discomfort, stop using immediately and seek immediate medical attention. Lastly, we hope this guide will help you land the best organic facial cleanser of your dream and do share with us your experience with organic skincare!