Nail Salons
French Manicure: Simple Steps and Cool Ideas for a Modern Twist on This Classic
Among many of the nail art designs, one very simple, classic and chic nail design that would suit any and every outfit and occasion is the French manicure. Getting a Frenchies, in general, has become a common necessity these days, not only among ladies but also men. This is because your nails are a feature […]
By: Beauty Insider Journalist / February 14, 2020
Among many of the nail art designs, one very simple, classic and chic nail design that would suit any and every outfit and occasion is the French manicure. Getting a Frenchies, in general, has become a common necessity these days, not only among ladies but also men.
This is because your nails are a feature that most people notice and it gives you a professional outlook and also a positive first impression. Also, well-groomed nails make your hand look gorgeous and healthy.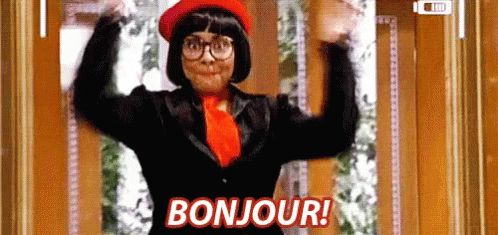 Apart from that, having perfectly polished french nails will also uplift your confidence. For example, you can be in your sweats, with no makeup and your hair up in a messy bun, but with those french nails, you'd be feeling a whole lot fabulous.
Not only that, another reason you should get your nails done is that you deserve it! Yes, you heard us right. You. Deserve. It. With all the workload and stress, you deserve a self-rewarding mani session at a salon, where you could just switch off your phone and just unwind.

What is a French Manicure?

Although the name of this timeless nail art is "French" manicure, to your surprise it did not originate from France nor was it created by a French national. In actual fact, this classic nail art is an American invention developed by Jeff Pink, the founder of Orly Nailcare.
Though there are some stories that say this nail art originates back in the 1930s where many classic Hollywood stars were seen also sporting it. While others say the french manicure design was first seen even earlier during the late 1800s.

Be that as it may, the French manicure only became a global hit in the 70s after Pink invented the first DIY French manicure kit for Hollywood actresses. The kit helped actresses save time on changing their nail colours at the same time had a simple feminine appeal, which complements all their outfit elegantly.
After the success in Hollywood, Pink brought the manicure design to Paris fashion shows. Ever since then, the nail design was called the "French manicure," in honour of Paris and the runway models who donned the look.

Until today, the French design is still a favourite among many nail art lovers around the world. Yes, we know you are most probably thinking french nails are so last decade, but this classic french nail art is making its big comeback this 2020!
From Kim Kardashian to Bella Hadid many Hollywood A-listers are spotted giving this classic a contemporary twist. So, don't worry about being outdated cuz the 2020 French manicure versions are way cooler than it's ever been before!
Continue reading for contemporary nails ideas that will give this classic a new look. Also, be sure to just follow our simple steps on how you can do the manicure yourself!

---
6 Simple Steps To Nail The Perfect French Manicure.
So, to help you out, we've got a super simple DIY in six easy steps. Follow the steps and with lots of practice and patience, you will know how to do French manicure in no time for just a fraction of the cost. In fact, the entire process only takes approximately 60 – 90 minutes.
1. Remove the Current Nail Polish
Before painting your nail you have to first remove the current nail polish (if there is any). Make sure your nails are clean and there is no nail polish residue. Once removing the nail polish then soak your hands in lukewarm for a spotless finish.

2. Shape Your Nails

For true salon-like french nails, make sure to shape your nails. Pick a nail shape that you prefer and cut your nails accordingly. Some of the usual nail shapes are round, square, almond, or stiletto. Oh, don't overdo it! You wouldn't want to end up with odd-shaped nails.

3. Buff Your Nails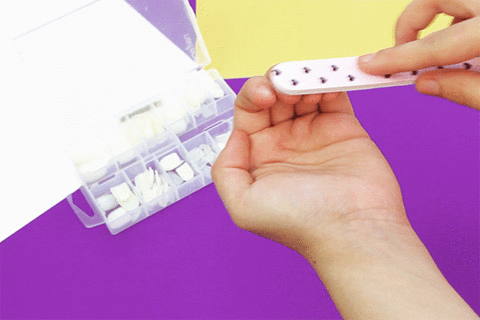 Buffing is another important for the perfect finish. Buffing your nails will smoothen and prep them for the nail polish coating layer. Plus, buffing can also give more finesse and shine to your nails.

4. Apply the Base Coat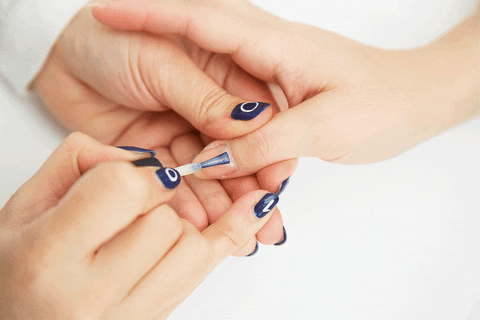 Base coats help protect your nails from the damaging effects of nail polish. It prevents your nails from staining and peeling. Plus, it will give your polished nails a more even texture. Usually, base coats are colourless or a milky-white.

5. Start Off With the Base Colour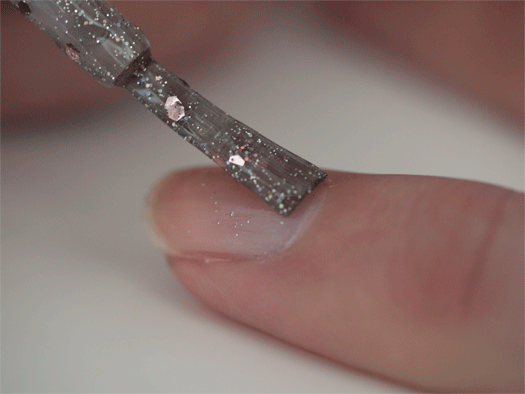 French manicure design compromises of two colours. The base colour is a generally a nude shade or a light pink shade whereas the colour used on the tips is often white. So, first, start off with the base colour and let it dry for a few minutes. If you want your base colour that pops out then coat your nails twice!

5. Go On To Paint the Tip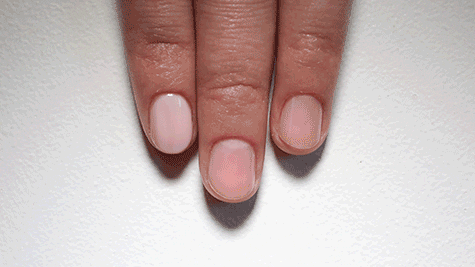 Before you move to this step make sure your base colour is completely dry. Then use tape or sticker to ensure the paint doesn't go out. The size of the stripe usually varies depending on the size and length of your nail.

6. Finish It Off With a Top Coat

After that has dried, then apply a top coat. You can use the same nail polish to you used for the base as the top coat. A top coat can protect the design and also clean up the rough edges. Lastly, apply some cuticle oil for a super shine finish!

---
Here Are 12 Chic French Manicure Ideas to Rock This 2020!

This classic nail trend of early 2000 is making a major comeback in the coolest way possible! Yes, we are talking more colours, glitters, metallic and really fun shapes. Below are, 12 modern ideas that'll have you more than ready to hop back on the trend.

1. Pastel Base French Manicure
Step up your French manicure game by giving it a chic twist. Opt for a sweet pastel colour as your base. Nude shades are a great start.

2. Two-Toned French Manicure

There's no better way to step up your french nail than pairing two unexpected colours. Like these pastel blue and neon yellow polishes. It will give a unique finish and will def look good on your Insta feed!

3. Gold French Manicure

We are in love with this! Perhaps, the best way to level up the cool factor of your French manicure is by covering the tips with an edgy gold or silver polish. You can take it a notch higher by going for actual gold foil! Cuz you know 2020 is all about self-love!

4. Gradient French Manicure

Why just stop with layering two shades, when you can go for a gradient? Like this eye-catching look is truly a beauty that complements the queen in you!

5. The Up Side French Manicure

2020 is all about changes, so why not change the structure of the whole French manicure design?! Just inverse French manicure at bases of your nails instead of the tips like seen above.

6. Rainbow French Manicure

They say add some colours to your life and they are hella right! Go all colourful this 2020 and throw in the whole prism of the rainbow to your nails. This has our hearts skipping a beat.

7. Heart-Shaped French Manicure

Can we all just take a moment to agree to how cute is this French nail is! This french manicure design is totally for your inner child! It is indeed the most fun way to elevate the classic French manicure. Top the design off with some cool embellishments!

8. Metallic French Manicure

An edgy metallic coat is indeed a cool and edgy twist to the plain feminine French manicure. Not just will it give you the killer badass look but it will also make you look ready to take over the world.

9. Black and White French Manicure

This black and white French nail combo got all our attention. It is indeed a checkmate for us! What do you think?!

10. Animal Print French Manicure

All you animal lovers, bring the love to your nails! We just cannot get enough of this animal print Frenchies. It is a beautiful way to cater to your wild heart!

11. Embellished French Manicure

Another way to give this classic nail design a step up is to throw in some embellishments to it. Have fun and play around with stickers, pearls, studs basically anything that you feel like adding to your French nails!

12. Glitter French Manicure

As the name plainly states is a Glitter French manicure is nails with glitter. You can play around and use glitter as a base or have a simple base with a glitter tip. Either way, adding sparkle to your nails is the glow up it needs!