Aesthetics Clinics
Acne Scars Treatment: 14 Clinics In Malaysia To Help Get Rid Of Them For Good
Where to get the best acne scar treatment in Malaysia?
By: Farah Khan / May 10, 2023
It's such a hassle to get rid of acne. First, we have to deal with the bump on our face for a few days and once it pops it'll leave a nasty scar for weeks at times! We hate it as much as you do. That's why we've compiled a list of clinics that can provide you with an acne scar treatment in Malaysia. Thus, if you're looking to part ways with those stubborn acne scars, keep reading to find out which clinic and acne scar treatment is best for you.
Types of Acne Scars
Ice-pick scars – Ice-pick scars are deep, narrow, pitted scars. These type of scars are more severe than boxcar, atrophic, or other minor acne scars. Due to its severity, this type of scars make it hard to treat on your own at home.
Rolling scars – These type of scars appear with broad depressions with a sloping edge. They will make your skin appear wavy with an uneven texture.
Boxcar scars – Boxcar scars are scars that are with broad depressions and sharply defined edges. They do fade overtime however they do not completely disappear on their own. It is a common type of scar that can be treated by a professional.
Atrophic scars – Also known as anetoderma, atrophic scars are flat, thin scars or depressed scars. It forms when the skin is unable to regenerate tissue causing imbalanced scaring.
10 Acne Scar Treatments in Malaysia
1. Da Vinci Medical Clinic
At Da Vinci Medical, they serve as an ally to progressive women and men who are ready to go the extra mile to bring out their best look with aesthetic treatments. They provide acne scar treatments for all types of acne scars from deep acne scars to box scars.
More on their treatments here.
book now with
2. Nexus Aesthetic Clinic
At Nexus Clinic, they view "Aesthetics" as both an art and science. Formerly known as Mediviron UOA, they provide a variety of treatments for your body, face, and hair, including acne scars as well as active acne. What's more is that you can enjoy a consultation at their clinic for free! Therefore, they'll help you make an informed decision without you needing to pay anything to choose a treatment that will best suit your needs.
book now with
3. ME Clinic
ME Clinic is managed by a team of dedicated Medical Aesthetic practitioners trained and experienced in non-invasive and lightly invasive techniques. They are fully equipped with modern technologies designed for total facial rejuvenation and enhancements.
To book an a appointment, click here.
book now with
4. Revival Clinic
Founded by Dr. Jeff Khoo, Revival Clinic is an aesthetic clinic that provides medical solutions to various beauty and wellness problems. They have an abundance of treatments for various problems including hair loss, laser treatment, scar treatment, and stem cell therapy, among others. Their medical technology in regenerative medicine assists in the treatment They also have established in Singapore and are set to bring the same professional aesthetic services to Malaysian clients.
book now with
5. Dr. Kent Clinic
Dr Kent Clinic offers aesthetic treatments such as skin, aesthetics, anti-ageing, slimming, and wellness centre for all. They believe that the ability to understand a patient's physical and mental well-being in detail is key in any form of therapy of advanced equipment, skincare, medicine, and qualifications. All treatments are done by Dr. Kent.
For more information on their popular acne scar treatment, click here.
Address:
51C, Jalan SS 21/37, Damansara Utama, Petaling Jaya | 47, Jalan Puteri 1/8, Bandar Puteri, 47100 Puchong
Operating Hours:
Monday to Friday: 10am-7pm
Saturday: 10am-6pm
Sunday: Closed
Contact Details:
Dr. Kent Clinic
Call 03-7497 8788
6. MJ Medical Aesthetic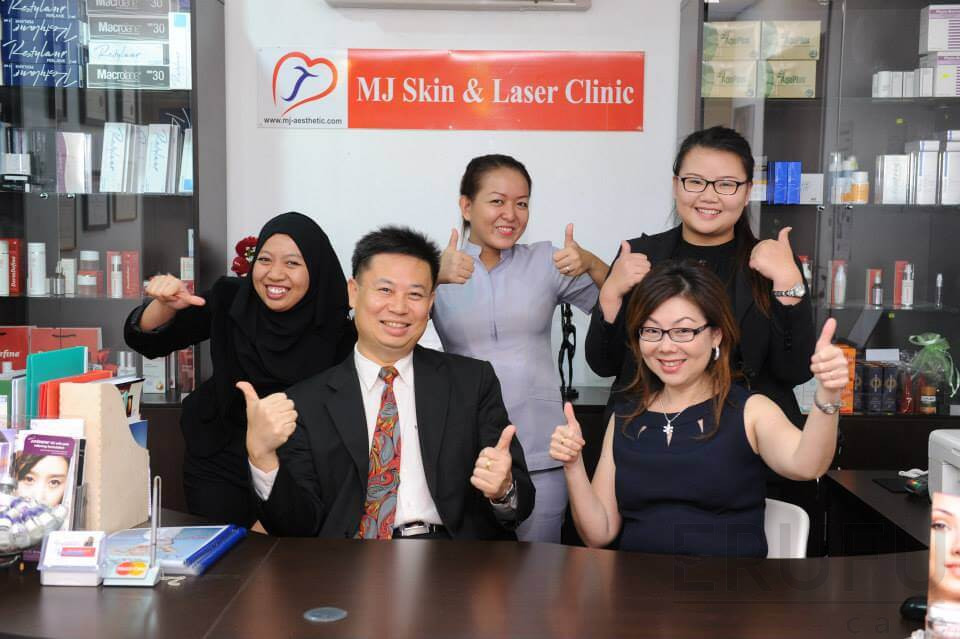 From hair removal to rejuvenation, MJ Aesthetic has it all! With the doctors and trained staff, they try to provide you with treatments for your needs. They are a comprehensive, result-driven Aesthetic Clinic that offers you a physician-based, specialised approach to beauty and wellness.
Address:
No.12-A, 1st Floor, Jalan Singa D20/D, Seksyen 20, 40300 Shah Alam
Operating Hours:
Monday to Friday: 10am-6pm
Saturday: 9am-2pm
Sunday: Closed
Contact Details:
MJ Medical Aesthetic | Instagram
book now with
7. My Bliss Clinic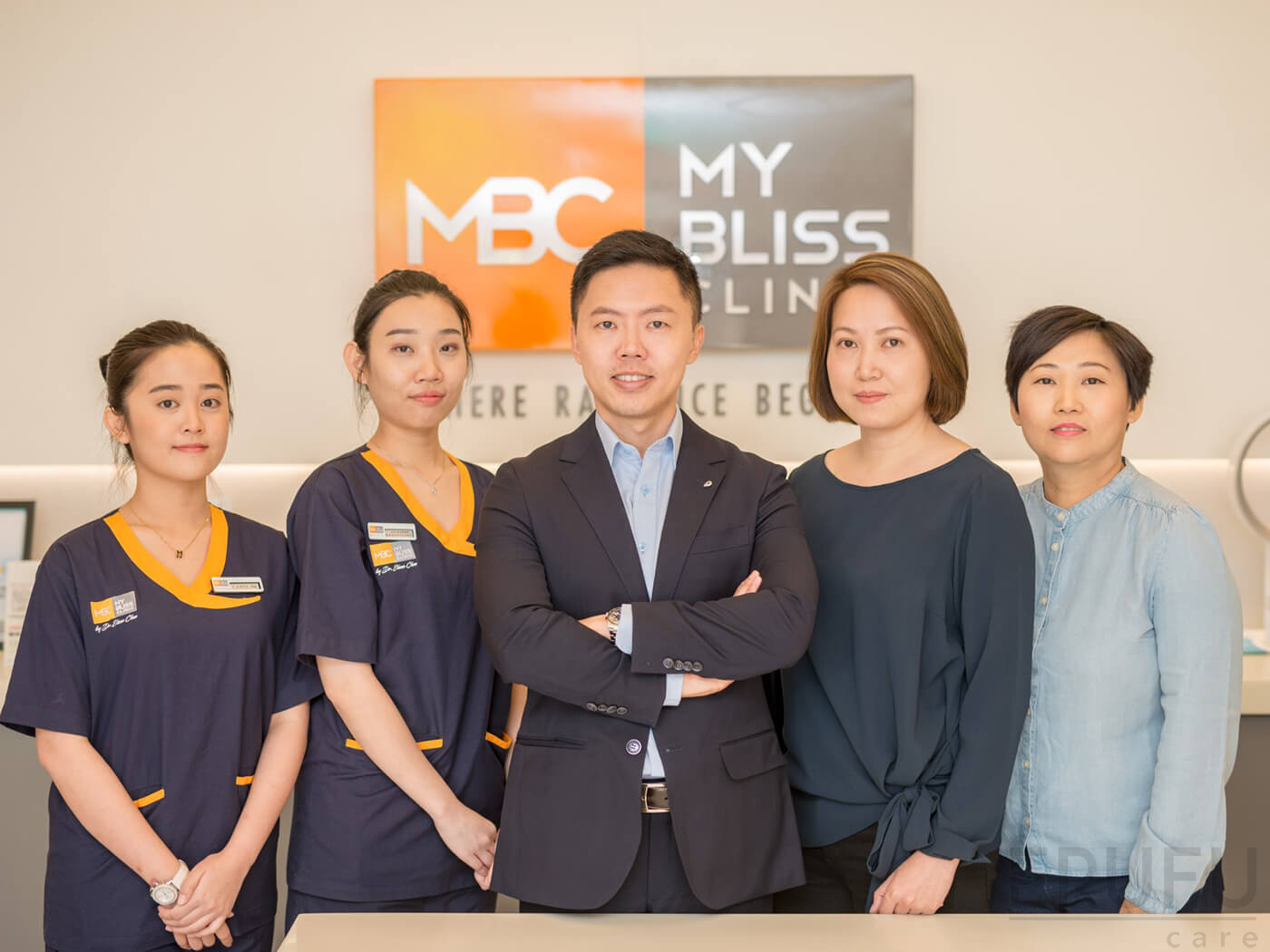 My Bliss specialises in mostly non-surgical medical aesthetic treatments that are created to solve all your aesthetic needs. They aim to bring out your youthfulness, brightness, and healthiness from within. Show off your most beautiful self to the world with My Bliss Clinic, here.
Address:
Lot 1&2, Level G2, Publika, Solaris Dutamas, Jalan Dutamas 1, 50480 Kuala Lumpur
Operating Hours:
Monday to Saturday: 11am-6pm
Sunday: Closed
Contact Details:
My Bliss
Call 03-2300 0268
book now with
8. Beau & Hans
At Beau & Hans, they help to improve your dermatological concerns, including Acne, Acne scars, Skin pigmentation general skin whitening and fairness, skin allergies. Their moto is for you to Look Good on the Outside, and Feel Good on the Inside! For more on their acne scar treatment, click here.
book now with
9. Peters Radiant Clinic
At Peter's Radiant, they are a believer in natural aesthetic treatment as these procedures are safe, and effective, and give our patients renewed self-confidence. They provide their clients with modern aesthetic treatment in Shah Alam and procedures from the latest scientific discovery in the industry. Give them a call today for a free consultation with their professional and experienced doctor.
Address:
No 13-1 Jalan Anggerik Vanilla BE 31/BE,Kota Kemuning Seksyen 31 Shah Alam
Operating Hours:
Monday to Friday: 9am-9pm
Saturday: 9am-7pm
Sunday: 9am-1pm
Contact Details:
Peter's Radiant | Facebook | Instagram
Call 03-5131 1909
book now with
10. Hana Aesthetic Clinic
Hana Aesthetic brings to you customised solutions backed by medical science. They firmly believe in thoroughly discussing our findings and treatment options with you before recommending appropriate solutions. They use only products and equipment that focus on delivering visible results and keeping downtime to an absolute minimum.
For enquirers, click here.
book now with
11. Ozhean Clinic (Bangsar)
Ozhean Clinic, which is based in Bangsar, is one of the clinics in Malaysia that provides comprehensive acne treatments. The medical aesthetics clinic offers individualised treatments for a range of skin issues, including acne. Their skilled medical professionals use modern equipment and techniques to produce consistent outcomes. Make the first step towards clearer skin by getting in touch with Ozhean Clinic right now to learn more about their specialised services.
| | |
| --- | --- |
| Address | 156, Jalan Maarof, Bangsar, 59000 Kuala Lumpur, Wilayah Persekutuan Kuala Lumpur |
| Operating Hours | 10am – 7pm |
| Contact details | +60126688034 |
book now with
12. Dr.Ruban's Skin, Hair & Laser Centre
Looking for the best treatments for acne? Look no further to cure any acne problems, Dr.Ruban's Skin, Hair & Laser Centre. Their trained therapists offer very effective remedies for a range of acne troubles using their knowledge and the latest technology. It is one of the nation's medical facilities that provides various procedures to cure difficult outbreaks and lessen acne scarring. To meet your unique needs, their team will create a personalised treatment that is suited best to your issue and skin.
| | |
| --- | --- |
| Address | Level 2, Menara Uoa Bangsar, 5, Jalan Bangsar Utama 1, Bangsar, 59000 Kuala Lumpur, Wilayah Persekutuan Kuala Lumpur |
| Operating Hours | 9am – 5pm |
| Contact details | +60322840557 |
book now with
13. Sliq Clinic KL
Sliq Clinic KL offers a range of non-surgical aesthetic treatments to help clients achieve their desired look. The clinic's experienced doctors and staff use state-of-the-art equipment and techniques to provide personalised treatment plans for clients. Services offered include facial rejuvenation treatments, body sculpting, hair restoration, and more.
| | |
| --- | --- |
| Address | L1-13 Kompleks Perniagaan, No. 3, Jalan Bangsar, 59200 KL ECO CITY, Wilayah Persekutuan Kuala Lumpur |
| Operating hours | 10am – 7pm |
| Contact details | +60172775580 |
book now with
14. Glo Laser Centres (Bangsar Village II)
Glo Laser Centres (Bangsar Village II) is a prominent aesthetic clinic in Malaysia known for its extensive range of treatments, which includes efficient acne treatments that work like a charm! The clinic's doctor-in-charge, Dr. Lin, oversees the clinic's acne treatment programmes and offers individualised and perceptive care for each client. To address numerous acne difficulties, including breakouts and scars, the committed team at Glo Laser Centres combines cutting-edge technologies and specialised techniques to give the treatments needed. Furthernore they provide expert services to assist clients in achieving clearer and healthier skin with an emphasis on providing results and client happiness.
| | |
| --- | --- |
| Address | Lot UGF-10, Upper Ground Floor, Bangsar Village II Shopping Centre, Jalan Telawi 1, 59100 Kuala Lumpur |
| Operating Hours | 10am – 8pm |
| Contact details | +60125057446 |
book now with
For more beauty infos, make sure to follow us on Instagram and Facebook. Also, visit our Insider Mall to shop and get rewarded!