Our face is the most important feature in our body. Whether you are man or woman keeping your face clean should be on top of your skincare regime. What's more important than washing your face regularly is using the right type of face wash for your skin. In fact, fash wash should be an essential item in your grooming kit! We know most men are guilty of using normal body soap and female facial cleanser to wash your face. Though there is no harm in you need a proper face wash that is meant for skin and face. Luckily for you, there are plenty of good men face washes in Malaysia!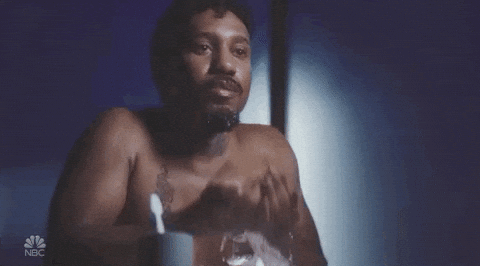 Like we said earlier, you can use your everyday soap and water as it can do the job to an extent, but they aren't as effective as a proper men face wash. Unlike your basic soap, men fash wash can add extra polish to your face while deeply cleansing your face. A face wash can also help to gently exfoliate your skin without drying out your face. Now you get why it is worth the money to invest in a proper face wash? Well, if you are on a hunt for men face washes in Malaysia then we are here to help you! Below, Beauty Insider Malaysia has gathered the best 15!

1. Clinique For Men Charcoal Face Wash
Infused with pure charcoal gel, this face wash by Clinique is one of the most popular men face wash in Malaysia (all for the good reasons, of course!!!) It can effectively wash away dirt and all sort of grime while controlling shines by removing excess oil. This face wash is also great for those with acne-prone and sensitive skin as it can prevent breakouts and seriously soothe those blackheads, blemishes and pimples.

Price: RM118.00

Where to Buy: Clinique Malaysia

2. ClarinsMen Active Face Wash

The Clarins Active Face Wash is an energising face wash that can soothe and deeply refresh your skin. Specifically designed for men's skin, this gentle facial cleanser can reduce impurities and skin blemishes, while deep cleaning your face and toning the skin's texture. It can also clear out all the oil and dirt on your skin that clog pores and leave the skin looking grey and dull. To add to that, it can also keep your skin well hydrated and moisturised throughout the day.

Price: RM99.00

Where to Buy: Clarins Malaysia

3. Keihl Facial Fuel Energizing Face Wash

Efficient and energizing, this Kiehl's facial cleanser should definitely be in your grooming arsenal. It can thoroughly remove dirt, surface oil, and impurities without an over-drying effect. Formulated with active ingredients like caffeine, vitamins, and invigorating citrus extracts, this facial cleanser can keep your skin looking refresh and waken. You can also, this cleanser as a pre-shave cream as it can prepare your skin for a less irritating, more comfortable shave.

Price: RM96.00

Where to Buy: Kiehl Malaysia

4. Jack Black Pure Clean Daily Facial Cleanser

One of the highly raved men face washes in Malaysia, this daily facial cleanser for men by Jack Black is one worth investing. Packed with all-natural ingredients like oat, sage leaf extract, chamomile extract, this gentle cleanser lathers well and also has a subtle refreshing scent and does not dry out the skin. Just use a small amount to create a lather, then apply to the face and then rinse. Use this cleanser daily and watch your skin transform in just a week!

Price: RM 255.40

Where to Buy: Lazada Malaysia

5. Lab Series Skincare Multi-Action Face Wash
The foam-based face wash by Lab Series does justify to the "multi-action" in its name. The action-packed formula can unclog pores and scrubs away dead skin cells on all types of skin. You can also use it as shaving cream and it can set a smooth canvas for your razor to glide. Suitable for all skin types, this cleanser can deeply clean your pores while removing excess oil and impurities. Use it daily as it can scrub away dead skin cells and leave your skin feeling fresh and smooth.

Price: RM110.00

Where to Buy: Sephora Malaysia

6. Brickell Men's Purifying Charcoal Face Wash
The Brickell Men's Purifying Charcoal Face Wash is an award-winning face wash that is loved by men all around the world! Suitable for men of all ages this purifying face wash by Brickell can do wonders on your skin. With a blend of all-natural moisturising extracts, vitamins, and charcoal, this men's face wash can deeply clean your skin while leaving a fresh, minty scent! To add to that, because of its organic formula this face wash wouldn't cause any irritation or dryness on the skin.

Price: RM201.00

Where to Buy: Shopee Malaysia

7. Anthony Glycolic Cleanser
A top seller in Malaysia for ten years running, this active cleanser is perfect for guys on the go. Gentle on the skin, it can remove dead skin cells, and can soften your skin too! Apart from that, you can also use this cleanser to style and shape your beard hairs. To add to that, the cleanser also works extra hard to prevent ingrown hairs and razor bumps which give you space for cleaner and precise cuts.

Price: RM46. 95

Where to Buy: Fruugo Malaysia

8. L'Oreal Men Expert Hydra Power Foam

Another budget-friendly option, this face wash for men from L'Oreal is one of the best in the market!. Infused with essential oils and all-natural ingredients like Menthol this revitalising face wash is super effective in removing impurities, dirt and pollution stains. Its non-sticky formula will leave your skin feeling comfortable without any sense of tightness. Use this every day and your skin will feel intensely refreshed, hydrated and looks suppler and softer.

Price: RM21.09

Where to Buy: Watsons Malaysia

9. Bulldog Natural Skincare Original Face Wash
We can't go off a list of best men face washes in Malaysia without mentioning this one from Bulldog. Packed with the wholesome goodness of essential oils and all-natural ingredients, this men facial wash ticks every box of your skincare needs! This face wash is suitable for all skin types especially for men with oily skin as it can control excess oil production and keeps your natural sebum intact, Expect nothing but soft and clean skin once you've started using this product!

Price: RM 29.62

Where to Buy: iHerb Malaysia

10. Bad Lab Cooling & Pore Minimising Facial Cleanser
The Bad Lab skincare line is specially designed for men in Malaysia and this face wash is without a doubt a cult favourite among Malaysian men. Its enriching formula is tailormade to combat Malaysian heat so expect no traces of dirt and oil! Infused with cucumber extracts this popular face wash can also help minimise your pores and brighten your complexion.

Price: RM14.30

Where to Buy: Watsons Malaysia
11. Nivea Men Deep Clean Face Wash
The Nivea Men Originals Refreshing Wash Gel is one of the most affordable men face washes in Malaysia. A super budget-friendly option, this cleanser can refresh and cleanse your skin. Thanks to Vitamin E and menthol it can also unclog pores and help prevent breakouts without drying out the skin. Dermatologically approved, this cleanser is without a doubt a must-have!

Price: RM16. 90

Where to Buy: Watsons Malaysia

12. SheaMoisture Men Facial Wash & Scrub
The SeahMoisuture African Black Soap & Shea Butter Facial Wash & Scrub is a premium quality facial cleanser that can cater all your skin needs. Using only natural and organic ingredients, this face wash can help moisturize your skin and keep it hydrated all day long. It can also soothe razor burn and bumps while keeping minor nicks clean. Apart from that, it can also eliminate excess oil without leaving skin overly dry.

Price: RM37.99

Where to Buy: iHerb Malaysia

13. Garnier Men Turbolight Oil Control Cooling Foam
The Turbolight Oil Control Cooling Foam is our most favourite from Garnier's extensive list of men face wash collection! Well simply because it is the best one yet! Specially meant for Malaysian men who have extremely oily skin! This foamy cleanser can help control oil production while deeply nourishing your skin. It can also cleanse and tightens your pores while reducing dryness on the skin.

Price: RM11.56

Where to Buy: Watsons Malaysia

14. Cerave Hydrating Facial Cleanser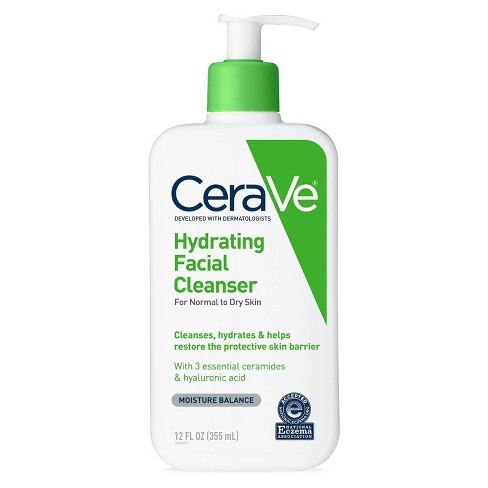 Suitable for both men and women, the Cerave Hydrating Facial Cleanser can get the job done in unfussy and unfettered style. Formulated with hyaluronic acid and other essential ceramides, it helps restore the skin's protective barrier while retaining its natural moisture. Gentle and fragrance-free makes its ideal for men with normal to dry skin. Thanks to its advanced formula, this cleanser can supply the skin with moisture and hydration throughout the day and night.

Price: RM 120.00

Where to Buy: Lazada Malaysia

15. Gatsby Cooling Face Wash Clear Whitening
If you have uneven skin tone or dark patches on your skin then this Gatsby face wash is one for you! Apart from giving you a thorough cleanse, this face wash can also brighten up your skin by reducing melanin production. Packed with skin brightening ingredients like papaya extracts this face wash can make your skin look brighter in no time. Furthermore, it can also reduce the production of skin keratin that causes dull skin in the first place!

Price: RM13.90

Where to Buy: Guardian Malaysia