If you are looking for sturdy hand sanitizers in Malaysia that are packed with antibacterial and antiviral properties, then you've come the right place!

We don't have to tell you how important it is to keep your hand clean! Regularly washing your hands and keeping it clean can help keep viruses, bacteria and germs away. But, just washing your hands is not enough to kill the virus, hence why you'll need a hand sanitizer for that. By applying a powerful hand sanitizer after washing, you don't need to be afraid of viruses like the coronavirus!!! 

---
Why I Must Use a Hand Sanitizer?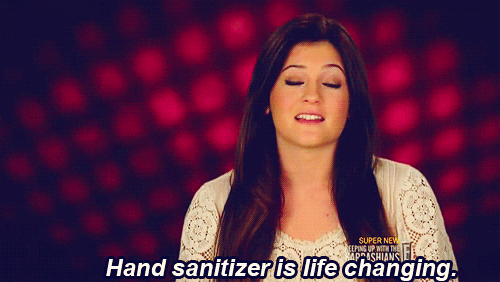 Mainly, because hand sanitizers offer a convenient method to disinfect your hands. Apart from killing bacteria, viruses and harmful germs, they can also prevent us from catching diseases. All you need to do is squeeze a coin-size amount onto your palm and rub it all over your hands. Oh, don't wash your hands with any water or soap after using a hand sanitizer. We know, it feels sticky but will dry off by itself in few seconds!

---
Are Hand Sanitizers Effective?

Yes, they're pretty effective in keeping the coronavirus away if you use them consistently. However, you will need to look for a good one that contains over 70% of alcohol than other ingredients! Alcohol, in general, is used in medical practice to kill or inactivate viruses. Hence, that is why is it recommended to use a sanitizer with high alcohol solutions. If you can, look for one that contains up to 95% of alcohol.

---
When Should I Sanitize My Hands?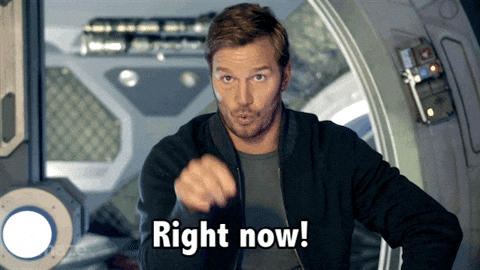 In the context of coronavirus prevention, you should sanitize your hands for 20-30 seconds every time you do the following below.

SANITIZE YOUR HANDS EVERY TIME YOU:

Blow your nose, cough or sneeze
Visit a public space (eg: malls, markets and places of worship)
Touched a surface outside of the home, including money
Before and after eating
After touching or taking care of a sick person
After using the toilet
---
What Are The Best Hand Sanitizers in Malaysia?

We know with so many sanitising products on the market, you'll need to get one that is suitable for you. So, to help you out we've listed below the best hand sanitizers in Malaysia that will help fight the coronavirus. Plus, they're also suitable for all skin type and condition.

1. Dettol Hand Sanitizer Fresh
Dettol Refresh Instant Hand Sanitizer is preferred and recommended hand sanitizer by many top doctors and dermatologist in Malaysia. It can kill 99.9% of germs without water. The sanitizer is enriched with soothing aloe vera, hence it smells and feels like aloe vera too. The bottle is pretty small hence it is convenient and is ideal to keep in your car, bag or pocket.

Highlights:

Kills 99.9% of germs
Rinse free
Halal
Non-sticky
Buy Dettol Hand Sanitizer Fresh 50ml at Watsons for RM 9.90

2. Antabax Hand Sanitizer Spray
This multi-tasker can kill viruses at the same time, hydrates and nourishes your skin. Formulated with aloe vera and other essential vitamins for the skin, this sanitizing spray is perfect for everyone. To add to that, it is also dermatologically tested and certified to be gentle enough for babies, children and adults. Plus, you can also use it to clean any surfaces, and purify the air around your home.

Highlights:

Kill germs 99.9% all surface
Gentle on skin
Provides 24 hours derma protect
Infused with micro moisture serum
Halal
Buy Antabax Hand Sanitizer Spray at Watsons for RM 4.75

3. Au Fairy Instant Hand Sanitizer
The Au Fairy Instant Hand Sanitizer offers up to 24 hours of protection! It is free of harsh chemicals hence for all skin including sensitive skin and all age group including kids! Equipped with hydrating ingredients like vitamin E and aloe vera, this sanitizer offer moisturization to counter the drying effects of alcohol.

Highlights:

70% Alcohol
Acts quickly to kill harmful bacteria
Suitable for all skin types
Enriched with natural moisturizing molecules
Buy Aufairy Hand Sanitizer Liquid 200ml at Guardian for MYR19.90

4. Eages Aloe Vera Hand Sanitizer
Compared to the sanitizers in the list, The Eagles Aloe Vera Hand Sanitizer more affordable and easier to find! Made in Malaysia, the sanitizer comes in 120ml and 500ml bottle for a very reasonable price of RM14.90 or RM44.90 respectively. You can use the hand sanitizer without any water and it doesn't need to be rinsed off as

Highlights:

70% alcohol
Kill up to 99.9% of germs, bacteria, fungus and viruses
Infused with aloe vera for moisturizing
Gentle on your skin
Buy Eages Aloe Vera Hand Sanitizer on Lazada

5. Skin Cottage Hand Sanitizer
The Skin Cottage Hand Sanitizer is one of the most popular options in Malaysia. It has garnered tons of positive reviews online for its effectiveness. It is specially formulated to disinfect and kill germs. Plus, since the formula is pretty mild hence it safe on all skin types. This hand sanitizer is available in the compact 50ml bottle, and you can also opt for the larger 500ml bottle. It will keep the bad guys away as well as moisturize your skin.

Highlights:

Kills 99.9% of germs
Paraben-Free
Suitable for all skin types
Keeps the hands soft and smooth
Buy The Skin Cottage Hand Sanitizer for RM 8.16 on Shopee

6. Melix Hand Sanitizer
The big-sized Melix Hand Sanitizer is perfect for homes and offices. It is super effective in killing germs while keeping your skin hydrated. Despite, the high concentration of alcohol, this sanitizer does not dry or damage your skin, thanks to its moisturizing agents such as aloe vera and vitamin E. However, it is selling out fast so grab yours while stock lasts!

Highlights:

75% alcohol
Kills up to 99.99% of germs
Contains actual aloe vera extracts
Halal
Buy Melix Hand Sanitizer 500ml for RM 58 on Lazada

7. Skygel Hand Sanitizer Gel
After going through many lab-tests, this sanitizer is proven effective against microbial like germs and bacteria. Once it touches your skin, it can instantly kill 99.99% germs and viruses. FYI, this hand sanitizer is also used in many hospitals and clinics in Malaysia.
The Skygel Hand Sanitizer Gel is an excellent option.

Highlights:

Proven to kill 99.99% of germs
Halal
70% alcohol
Microbial tested
Rinse-free and non-sticky

Buy the Skygel Hand Sanitizer Gel 500ml for RM 75

---
The best way to prevent the spread is social distancing. The Malaysian government has imposed a 14-day Movement Control Order from March 18 to 31 nationwide to curb the spread of the Covid-19 infection in Malaysia. Obey the order and stay home! Avoiding going out unless it is necessary.
Plus, you can also avoid shaking hands, hugging or kissing people, sharing food, utensils, cups and towels with others. We know it is sudden and challenging but this move is necessary to prevent the spread of Covid-19 In fact, social distancing is the only way we can prevent more people from being infected by the outbreaks that can destroy lives.

Lastly, we from Beauty Insider Malaysia hope all of you can endure this challenge. Don't panic, don't worry, and stay calm. Together we will be able to block the spread of this outbreak in the near future!