Skin
Niacinamide: Let's Talk About The Most Popular Skincare Ingredient That Oily Skin People LOVE
Niacinamide stands out among a few other outstanding skincare ingredients such as retinol and vitamin C. It's known for its flexibility in treating practically every skin condition and skin type. There are a plethora of benefits to gain, hence, why it's beloved by the beauty community. With that, Beauty Insider is here to chit chat […]
By: Beauty Insider Journalist / November 18, 2021
Niacinamide stands out among a few other outstanding skincare ingredients such as retinol and vitamin C. It's known for its flexibility in treating practically every skin condition and skin type. There are a plethora of benefits to gain, hence, why it's beloved by the beauty community. With that, Beauty Insider is here to chit chat about all the wonders of Niacinamide and all the wonders it can do for your skin!
What Is Niacinamide?
Niacinamide, also known as vitamin B3 or nicotinamide, is a water-soluble vitamin that works with your skin's natural components. It will reduce the appearance of enlarged pores, level out skin tone, smooth fine lines and wrinkles, and fortify a weaker surface. Because of its capacity to enhance skin's barrier, niacinamide also helps skin to heal symptoms of previous damage, reducing the impact of environmental damage. This sort of everyday assault, if left uncontrolled, causes the skin to seem older, duller, and less vibrant.
Benefits Of Niacinamide
Reduce the appearance of enlarged pores
The exact mechanism by which this B vitamin works its pore-reducing magic is unknown, however, it appears that niacinamide has a normalising effect on the pore lining. This impact then plays a part in preventing oil and debris from being clogged, resulting in blockages and rough, bumpy skin. The pores expand to compensate as the blockage accumulates and worsens, resulting in larger pores. Niacinamide helps pores recover to their original size when used on a regular basis.
Discolouration
Both of these issues are caused by excess melanin on the skin's surface. Niacinamide, at concentrations of 5% or above, operates through many mechanisms to prevent new discolourations from forming. At the same time, it aids in the reduction of existing discolourations, resulting in a more even skin tone. Niacinamide and tranexamic acid have been demonstrated to function exceptionally well together in studies, and they can also be used with other discolouration-reducing substances, as described above.
Heals acne
On your face, neck, upper chest, and back, sebaceous glands generate sebum or oil. Topical niacinamide at a concentration of 2% has been shown to reduce sebum production in the skin. Because excess oil can cause acne, niacinamide's ability to control oil production may aid in the prevention and treatment of breakouts, particularly in persons with oily skin.
Reduce wrinkles and fine lines
Ageing and UV exposure causes fine lines and wrinkles. Oxidative stress and inflammation are the most common causes. When applied topically, this type of vitamin B3 may have anti-ageing qualities due to its antioxidant and anti-inflammatory characteristics, which may help reduce the appearance of fine lines and wrinkles. This substance may also boost collagen formation and skin suppleness, reducing the appearance of wrinkles even further.
As a result, you may encounter niacinamide serums or cosmetics that mix niacinamide with retinol or vitamin C, as all of these ingredients have anti-ageing properties.
How Long To See Results?
Depending on the severity of your skin troubles and how concentrated they are, you should start to see benefits after 2-4 weeks of twice-daily use. For continuous progress, you must utilise it on a regular basis. The results will increase with time, but don't expect your skin to be perfect right away. It is impossible for any skincare product to do this.
Pores that appear smaller, skin tone that appears more even, significantly decreased fine lines and wrinkles, and an overall healthier glow are what you may anticipate.
Best Products With Niacinamide In Malaysia
1. The Ordinary Niacinamide 10% + Zinc 1%
We can't talk about niacinamide and give recommendations without mentioning this absolute cult favourite. This 10% niacinamide serum with zinc, unlike other harsh acne-fighting creams like salicylic acid or benzoyl peroxide, won't dry out your face or cause redness or peeling. It significantly lowers oil production, clears clogged pores, and minimises irritation.
Why we love it:
Effectively reduces pore sizes
Balances out sebum production
Price: RM69.00
Where to buy: Shopee
2. Glow Recipe Watermelon Glow Niacinamide Dew Drops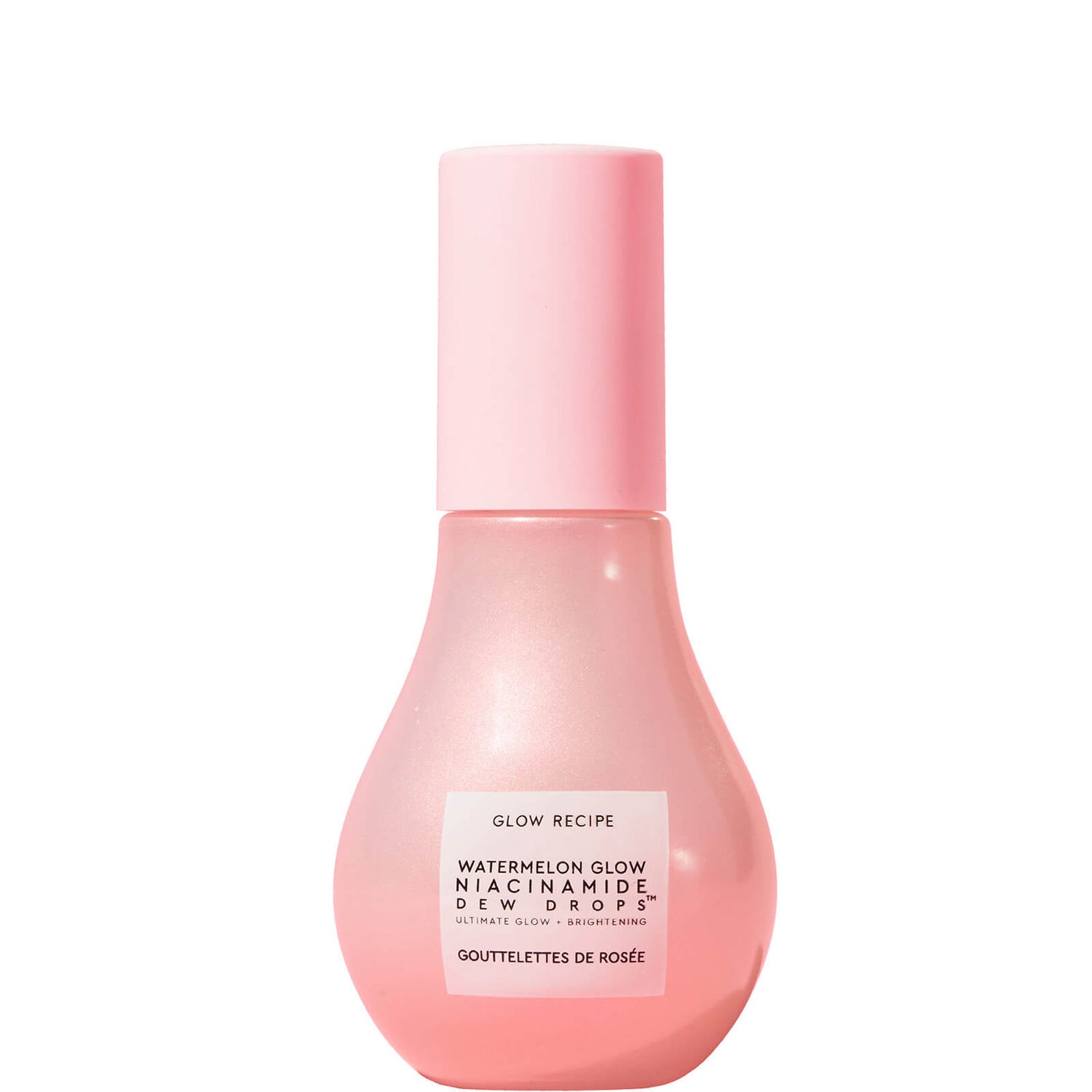 These niacinamide-infused dew drops, which are half highlighter and part serum, give your skin a healthy shine. Apply a few pumps to your face's high points to quickly hydrate, plump, and reflect light for a glassy complexion. Regular usage may even aid in the reduction of hyperpigmentation.
Why we love it:
Smooths skin texture
Can be worn on its own
Price: RM160.00
Where to buy: Sephora
3. The Inkey List Niacinamide
If you're looking for a personal favourite, we recommend Niacinamide from The Inkey List. This mattifying niacinamide serum controls your skin's sebum production, ensuring that you don't seem oily or shiny. Additionally, fewer blackheads and breakouts may result from controlled oil production.
Why we love it:
Affordable yet potent
Reduces whiteheads
Price: RM35.00
Where to buy: Sephora
4. Sunday Riley Clean Rinse Clarifying Scalp Serum
Did you think niacinamide was only in skin care products? Niacinamide isn't only good for your skin; it's also good for your hair. In this clarifying scalp serum, the substance is blended with exfoliating AHAs and BHAs to eliminate flakes, dryness, and product build-up, as well as reduce excess oil production over time.
Why we love it:
Great for those with oily skin
Eliminates dandruff
Price: RM220.00
Where to buy: Sunday Riley
5. It Cosmetics Bye Bye Dark Spots Niacinamide Serum
Do you have sun spots, post-inflammatory hyperpigmentation, or acne scars from previous breakouts? This is the niacinamide serum you've been looking for. It mixes 4% niacinamide and 1% ethyl vitamin C to erase existing spots while also preventing new ones from emerging. This brightening serum is ideal for age spots, melasma, and other forms of discolouration and is suitable for all skin types, including the most sensitive.
Why we love it:
Lightweight formula
Contains vitamin C
Price: RM122.00
Where to buy: IT Cosmetics