Looking for a good body mist in Malaysia that not just smells harmonious but can also last through all the hustle-bustle of the day? Well, then you have come to the right spot! With a wide range of body mists options in Malaysia to choose from, it can be easy to let new good ones pass you by.
You might even say: "I already have a perfume. What do I need a body mist for?" Hence, we are here to help you answer that question. Plus, to cut short your shopping time, Beauty Insider Malaysia has pulled out a list of the body mists in Malaysia to keep all bad odours at bay.
Read more about it here:10 Of The Best Scents For Women That Will Surely Turn Heads Wherever You Go
What Is A Body Mist?
Body mists are a crucial component of fragrance layering. But, again they are NOT a replacement for perfumes!! In fact, they are rather a complementary scent that is bound to elicit compliment to the sweet subtle scent of your perfume. Especially for those who want a significantly less expensive option than perfumes, body mists are indispensable. Also, they give you a fresh-from-the-shower delicate smell rather than a strong overpowering smell. You should apply your body mist directly to the skin for the best result.
Related article: The Best Hugo Boss Fragrances For Men That'll Leave Her Obsessed
What Are The Benefits of Using a Body Mist?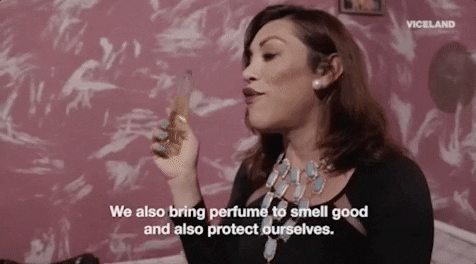 A body mist is super hydrating on the skin especially if you apply it right after a shower, it will leave your skin feeling clean and supple. Plus, with their light and pleasing aroma, they are a great way to smell great around the house. So, you can also apply your body mist shortly before bed. The light and airy smell will leave you sleeping soundly like a baby. Thanks to their light and quick-drying nature, you can also use body mists to refresh your outfits that have been stuck in your wardrobe for long!
What Are the Differences Between Body Mist and Perfume?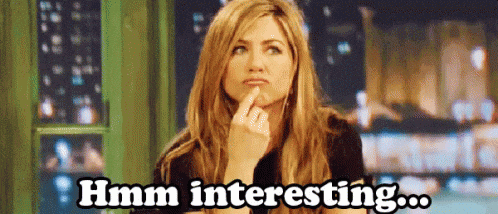 Despite doing kinda the same job (which is to make you smell good), body mists and perfumes are not the same at all. In terms of fragrance content, body mists are ways down the totem pole. They are much tamer, softer, and lighter compared to the scent of your exquisite perfumes. Hence they will give you an overall pleasant scent without making a statement announcement of your presence the same way as perfume will. Also, body mists are not as strong as perfumes, because they don't have a ton of fragrant oil in there.
To add to that, body mists are also not particularly as long-lasting as perfumes. So, your luxury perfume may just need one puff but with a body mist, you'll need to re-apply 2-3 time throughout the day to maintain that all-over scent. On the bright side, body mists are way way way cheaper than perfumes! Though you can just stick to body mists as your only weapon in your fragrance arsenal, it is better to use them as complementary scents. It'll add light and breezy touch to work in unison with your signature scent.
Try Body Oils Instead?
If body mists aren't made for you, you can always go for body oils. Find a body oil that contains the right balance of oil and water, so you don't have to worry about those sticky liquid running through your sleeve. Make sure to quickly apply body oils right after you hop out of the shower. You just gotta coat that liquid while your skin is still slightly-damp. Exposing too much of your skin to cold weather can peel off and dry your skin, so make sure to protect them with a slab of oils.
Read more about body oils here: Here Are The Best Body Oils To Help Treat Your ''Reptilian'' Skin Problems
What Are The Best Body Mists in Malaysia?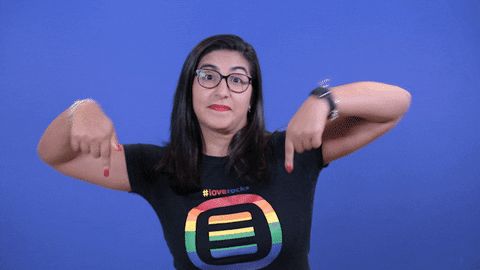 Now, that you know everything about body mists, the next step is getting on for yourself. The choices for body mists in Malaysia are abundant and it is easy to get lost in choices. Not ranked in any particular order, below we have gathered the best 11 body mists in Malaysia that are affordable, long-lasting and smells super divine too!
Related article: Wait, Does Perfume Expire? Here's How To Know It's Time To Say Goodbye
1. The Body Shop White Musk Smoky Rose Fragrance Mist
This Body Shop body mist is one of the best selling body mists in Malaysia, Its intriguing musky sweet scent will definitely drag you towards its direction! To add to that, the of black smoky rose and tobacco flower does it give a nice balance to sweet rosy smell!. Also, this body mist is a perfect choice for those who want a cruelty-free yet classy option.
Price: RM 84
Where to buy: Body Shop Malaysia

2. La Maison Du Savon De Marseille Refreshing Body Spray – Cherry blossom
If you love subtle and fruity scents, this Cherry Blossom scented body spray from La Maison Du Savon De Marseille is a delightful addition to your collection. Aside from smelling delicately sweet, the scent is sure to stick on to your skin the whole day while also leaving your skin soft and shiny.
Price: RM79 on Insider Mall
Add to Cart
3. Sephora Collection Scented Body Mist
This light and refreshing body mist by Sephora can truly pamper your skin! Available in seven different scents, each one from the collection has a rejuvenating subtle smell. Just spray your favourite flavour right after shower and the smell is gonna stay the whole day. Plus, the tube is super small and cute so you can take it anywhere and everywhere. Dermatologically tested, you can also use this mist for your hair.
Price: RM 41
Where to buy: Sephora Malaysia
4. Bath & Body Works Waikiki Beach Coconut Body Mist
The newest addition to Bath & Body body mist collection, this one is a tropical dream! Inspired by the coconut groves of Hawaii, Waikiki Beach Coconut Body Mist will instantly transport you to the sunny and exotic Hawaiian Islands. Formulated with beach coconut, pink passionflower, saltwater breeze, fresh bamboo and sun-bleached woods this mist can nourish your skin with pure bliss.
Price: RM90
Where to buy: Shopee Malaysia
5. Elianto Perfumed Berries Body Mist
The whole Elianto's Perfumed Mist collection is to die for. Affordable and high in quality, this body mist is def one of the body mists in Malaysia! There are a total of 12 body mists altogether in this collection and our favourite is the berries mist! Fruity and floral, this charming mist combines a good mix of crisp greens and citrus topped off by a musky and woody undertone. Trust us on this, with just a spritz you will feel empowered instantly!
Price: RM 23
Where to buy: Shopee Malaysia
6. Enchanteur Paris Deodorant Body Mist Bell Amour
A drugstore friendly option, this body mist by Enchanteur Paris is a classic favourite among many Malaysian women. It can provide you with a full 24 hours protection against all bad odours and will keep you fresh throughout the day. Its captivating rosy floral smell, will add youthful love to your day as well as make your heart flutter. Whatcha waiting for? Steal hearts with this delightful scent now.
Price: RM 11
Where to buy: Guardian Malaysia
7. Nicole Miller Blueberry Orchid Body Mist
The Nicole Miller Blueberry Orchid Body Mist has a nice luxurious fruity floral scent to it. Perfect for all women, its rich formula consists of milky, soft sandalwood and cosy musk. The moment you spritz it, you will a bursting sweet blueberry tart smell (no joke!) The berry tart -like smell is then joined by a creamy caramel, juicy peach and lush, sensuous plum. Of course the hero of the show, Orchid brings a classy floral note to it. Perfect for all occasions, you need to add this mist to your perfume collection now!
Price: RM 32
Where to buy: Perfume.com
8. Curve Perfume By Liz Claiborne Body Mist

Released back in 1996, The Curve Perfume by Liz Claiborne Body Mist is without a doubt one of the best body mists in Malaysia. The fresh, flowery body mist is romantic, sultry and classy. Upon the first spray, you will get a tangy mandarin orange smell which will then lead to a subtle feminine lily and finished off by a strong piney sandalwood aroma. Joyful and crisp, this body mist is just what you need to get through your day.
Price: RM 29
Where to buy: FranganceX.com
9. Alia Fruity Scented Body Mist – Paradise
A jolly fruity splash, that what this body mist by Alia is. Infused with Habbatus Sauda and Jeju Green Tea Extract, this mist will take you to a paradise with colourful fruits! This exclusive formula and ingredients of the mist will help soothe your skin and offer you some rich antioxidant benefits too. On par to many luxury body mists, you can find the Alia Fruity Scented Body Mist across all drugstore shelves in Malaysia.
Price: RM 16
Where to buy: Watsons Malaysia
10. Philosophy Amazing Grace Body Spritz
Formulated with bergamot, muguet and musk, this lightweight body mist provides you with a number of moisturizing and antioxidant benefits! Not just it can keep you feeling heavenly clean and feminine but it can also nourish and soften your skin. You can use this mist alone as a perfume or also use it as a base to enhance other scents. Either way, this body mist by Philosophy will give a touch of classic beauty and elegance.
Price: RM 148
Where to buy: iHerb
11. Ahava Prickly Pear & Moringa Dry Oil Body Mist
This luxurious body mist by Ahava is formulated with jojoba oil, vitamin E, and Dunaliella algae to leave your skin feeling soft, supple and moisturized. Its lightweight texture makes it suitable for day and night time use. Plus, the unique blend of moringa and prickly pear, add more benefits to your skin as both the ingredients are known to replenish and rejuvenate the skin. Apart from that, this body mist can protect your skin from radical damage and restore back youth into the skin too! Now, isn't that worth the money?!
Price: RM 169
Where to buy: Looksfantastic Singapore
12. Diptyque Do Son Body Mist
If you weren't a fan of the pungent sweetness of previous body mists, try a whiff of this grown-up, seaside-inspired option. Do Son Body Mist by Diptyque is a light smell with a powdery finish. The aroma was inspired by the coasts of Vietnam's Ha Long Bay, where the powerful and spicy scent of tuberose can often be found.
Price: RM 269.00
Where to buy: KENS Apothecary
13. Ariana Grande Cloud Body Spray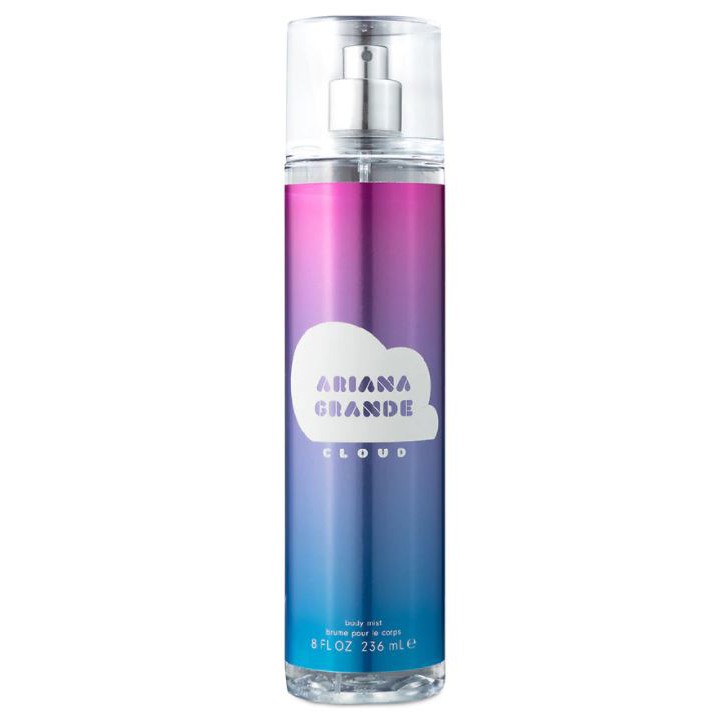 We're all psyched for Ariana Grande's new makeup line, r.e.m. beauty, to launch soon. But, while we wait for its release in Malaysia, we'll be spritzing on this light mist version of her original scent. Ariana Grande's Cloud Body Spray, like her perfume, includes airy touches of lavender bloom, pear, praline, and musk.
Price: RM 165.00
Where to buy: Zalora
14. Jurlique Rosewater Balancing Mist
Their most recognisable product has just become better. This well-loved Rosewater Balancing mist has been reformulated with the new, specially-grown Jurlique Rose extract, which has been shown to enhance skin barrier function and moisture. The Jurlique Rose essences preserve the skin and restore its natural radiance, leaving it feeling instantly moisturised, soothed, and well-balanced—not to mention a gorgeous aroma you won't find anywhere else.
Price: RM 135.00
Where to buy: Jurlique
For more beauty infos, make sure to follow us on Instagram and Facebook! Also, check out our Insider Mall to Shop & Get Rewarded!