For Him
15 Best Men Perfumes in Malaysia To Gift Your Dad This Father's Day!
Best men's perfume to get your dad!
By: Beauty Insider Journalist / October 13, 2022
Father's day is just around the corner, are you wondering what to gift your best man? Well, how about perfumes? Perfumes aren't just a perfect way to treat the world's best dad but it is also an ideal gift for men as men, in general, have higher testosterone levels that can trigger androstenol production, which is one of the leading causes of body odour. So, it is advisable for men to wear fragrances to eliminate these issues. The good news is, there is currently a dazzling array of good men's perfumes in Malaysia that we know will put a big smile on your father's face!

Now, we know you are busy and don't really have the time to scroll through all the men's perfumes in Malaysia and pick one for your dad. That's almost like finding a needle in hay (IMPOSSIBLE) To help you out, Beauty Insider Malaysia did the research and found a bunch of amazing men's perfumes in Malaysia that smell heavenly and luxurious! Each of the perfumes on our list enrobes in a unique cocktail scent that can give your dad a distinctive image that we bet he totally needs. So, without further ado, below are the 15 best men's perfumes in Malaysia! 

1. Y by Yves Saint Laurent
One of the most expensive men perfumes in Malaysia, the Y Men Eau De Parfum is a tribute piece to legendary YSL designer. It carries everything you imagine about YSL that includes sophisticated notes of bergamot, ginger and sage are sharpened by an apple accord. It is a perfume that at its base embodies boldness and man's unique strength which is perfect for your superhero father. While the perfume does nod to millennials, it does celebrate men of all generations with a trailblazing spirit and audacity. 
Price: RM490.00
Where to Buy: YSL Malaysia
2. Men Eau de Toilette – REBEL
Nothing like a statement scent to keep you energized throughout the day! Ideal for daily use, La Maison Du Savon De Marseille's Eu De Toilette – REBEL will definitely appeal to those who are looking for a fresh, lively, and masculine scent. Its base notes contain a zesty mandarin, in the middle mixed with sea scents, and with a background of patchouli.
Price: RM199
Shop Now
3. Calvin Klein CK Be Eau De Toilette
Bold in black the CK Be Eau de Toilette is designed to make a distinctive statement which is "Be yourself. Be bold. This unisex perfume has a very clean and punchy scent that we bet would fit not just your dad but also your personality! Staying true to the core of Calvin Klein this fragrance also includes an inviting aromatic musk completed with a simple blend of herbs, citruses, and florals. The smell gradually progresses where it opens with fresh bergamot, juniper berry, and warm lavender and slowly unfolds into layers of white spices and magnolia, and lastly dries with warming notes of sandalwood and tonka bean. The smell is certainly a very uplifting fragrance and is designed to be worn across genders!
Price: RM195.20
Where to Buy: Zalora Malaysia
4. La Maison Du Savon De Marseille Men Eau de Toilette – MONSIEUR
Here's another one from La Maison Du Savon De Marseille that your dad will definitely love! This french perfume is perfect for those looking for a mix of sporty and elegant fragrances. At the first whiff, you'll get citrus top notes mixed properly with mint heart and its woody base. A scent that will last throughout the day – giving you a refreshing and invigorating smell.
Price: RM199
Shop Now
5. Bvlgari Man In Black Essence Perfume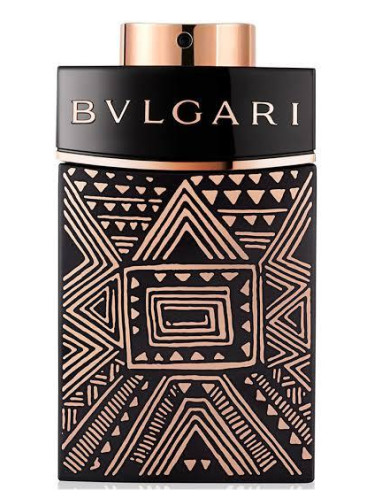 Another one fo the high-end men's perfumes in Malaysia, the Bvlgari Man In Black Essence Perfume is perfect for men who love the smell of sandalwood. Formulated with guaiac sandalwood resin, musk and flowers, as well as rum and spices this perfume has a subtle yet masculine scent. Plus, it also comes in a limited edition bottle designed by the famous Nigerian artist, Laulo. It is definitely a unique scent for your sophisticated father.
Price: RM415.00
Where to Buy: Sephora Malaysia
6. Hugo Boss Men's Bottled Tonic EDT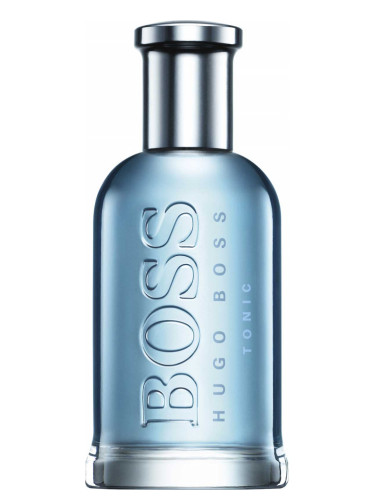 The Hugo Boss Men's Bottled Tonic EDT is an ultimate all-around fragrance that is suitable for men all of ages. Your dad can use this for both day and night time. Made up of strong citrus accents with slight notes of masculine ginger, cinnamon and clove with a dash of vetiver this perfume will give your father a sophisticated edge among others. Plus, it is also relatively affordable for a high-end perfume No wonder, the Hugo Boss Men's Bottled Tonic EDT is one of the best-selling men's perfumes in Malaysia.
Price: RM368.00
Where to Buy: Zalora Malaysia
7. Bad Intense by Diese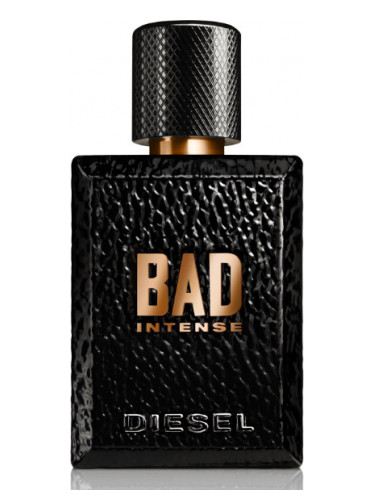 The good old' Diesel's notorious bad boy has made a return this year in a more intense, more sensual, more captivating and more addictive iteration than previous editions! This is the perfect perfume for your father who is still young at heart. The perfume has notes of bergamot and cardamom, lifted with notes of saffron, nutmeg, and cinnamon, and with a caviar accord. The base notes bring a tobacco accord, matched with vanilla, labdanum and benzoin notes. We can bet this perfume is gonna remind your dad of all his wild teen days! 
Price: RM152.31
Where to Buy: FrangranceX
8. Polo Blue Eau De Parfum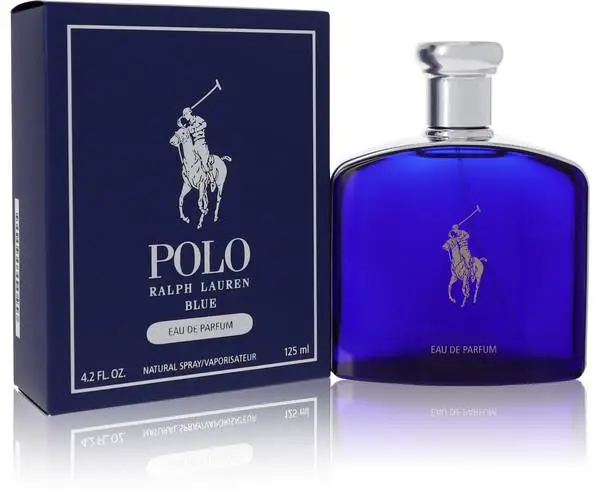 The Polo Blue Eau De Parfum is one of the most affordable men's perfumes in Malaysia. It is made up of a combination of fresh bergamot and rich vetiver that can exude a distinct yet manly scent. Not just it is affordable, but it is also long-lasting and is an excellent gift choice for your father. Though Ralph Lauren first introduced the collector's edition bottle back in 2017,  this silver bottle is only available for a limited time so make sure to grab it while stocks last.
Price: RM108.94
Where to Buy: HouseofBeautyWorld
9. Dior Sauvage Eau De Toilette
One of the most popular men perfumes in Malaysia, the Dior Sauvage has a radically fresh and dignified composition. Packed with handpicked natural ingredients selected with extreme care, this luxurious perfume has a radiant top note that just burst into a juicy freshness. The perfume was inspired by wide-open spaces and an ozone-blue sky sprawled above a rocky landscape, white-hot beneath the desert sun. And that's exactly what you get from the perfume. If you are looking to spoil your father on his special day, then this is the best treatment for him.
Price: RM310.00
Where to Buy: Sephora Malaysia
10. Versace Eros Pour Homme Eau de Toilette
The Versace Eros Pour Homme Eau de Toilette has been a staple on the best lists of men perfumes in Malaysia and is favourite among many local and international male celebrities all for the good reasons of course. The fragrance is made up of subtle masculine, woody marine notes. This blend will last the whole day, making it perfect to wear to the office. Id your dad is a fan of strong fragrance that interprets sublime masculinity through a luminous aura, this one is for him. 
Price: RM366.00
Where to Buy: Sephora Malaysia
11. Issey Miyake L'Eau D'Issey
L'Eau d'Issey Oceanic Expedition was first launched in Malaysia back in 2015. It has since garnered lots of attention and has made a name for itself as one of the best men's perfumes in Malaysia. This much-acclaimed perfume has a combination of grapefruit, bergamot, petitgrain, neroli, ginger, white musk and sea notes. The fragrance is truly refreshing and calming, making it suitable to be worn for casual occasions. Your dad can also wear this on his date night outs with your mom, as many women have voted this as their favourite men's perfume. 
Price: RM152.71
Where to Buy: FrangranceX
12. Paco Rabanne 1 Million Eau De Toilette
Last but certainly not least on our best men's perfume in Malaysia list is this Paco Rabanne perfume. Def a one in a  million, this perfume is what success smells like. Going for gold because decadence is thrilling and it is also elegant and impertinent in equal measure! The perfume has an intoxicating, powerful blend that starts out fresh and moves onto a spicy leather accord. An arresting alchemy of full-on masculine accord. 
Price: RM360.00
Where to Buy: Zalora Malaysia
13. Gucci Guilty Pour Homme
Combining a woodsy and aromatic floral scent is the Gucci Guilty Pour Homme EDT. Unlike your typical fragrance, it features 1 singular bouquet, but with different aromas infused to create a robust and refreshing fragrance. This is the perfect perfume for men attending a black-tie or casual event. It has pink pepper and lemon top notes, neroli, French lavender and orange blossom middle notes, paired with cedar, vanilla and patchouli base notes.
Price: RM490.00
Where to buy: Cosmetics Now
14. Acqua Di Gio by Giorgio Armani
If the beach is where your heart is, then you will enjoy this men's perfume, Acqua Di Gio by Giorgio Armani. Featuring an aquatic fragrance, this perfume has a formula containing sea notes that resembles the ocean breeze. On top, you have jasmine, lemon and bergamot, while the base features spicier scents like patchouli, cedar and amber. 
Price: RM380.00
Where to buy: Sephora
15. Hugo Boss The Scent
The Hugo Boss The Scent is perfect for day and night. It was created to have a perfect balance between mildness and confidence. Furthermore, it is also the best men's perfume to wear into the office. Thanks to its alluring yet professional scent, you'll be turning heads with just a whiff. The top notes contain bergamot, mandarin orange and ginger, while the middle has lavender and Maninka fruit, and the base has wood and leather. 
Price: RM421.00
Where to buy: Sephora