Wellness
Best Postnatal Massage Treatments In KL For The Ultimate Relaxing Experience
Give yourself a must-deserved pampering session!
By: Pooja Rajkumar / August 3, 2022
Postnatal care is crucial for every mother who has just delivered their baby. After an arduous childbirth process and experiencing excruciating pain, it's imperative that mothers get some much-needed pampering with a good old massage and spa treatment.
Pregnancy can be an overwhelming experience, mainly for the mother. Their womb stretches to a size bigger than a watermelon to accommodate a growing human in her. As the baby grows bigger, the mother's body goes through immense changes, from fluctuating hormones to larger body size.
In this journey to motherhood, you will experience pain that you never felt before, your back might feel like it could break apart if you walk or stand for a prolonged period of time, and your organs literally rearrange themselves to make space for the baby. Imagine that. If imagining the transformation a woman goes through during pregnancy is overwhelming, going through it is next level.
Postnatal Massage Carries Many Significant Benefits to the Mother
Aiding In Uterus Recovery
The uterus gets enlarged during pregnancy and it's vital to shrink it back to shape. Postnatal massage also helps to bring the uterus back to its original size with a uterine massage.
Gets your body back in shape
Every woman gains weight during pregnancy to accommodate the growing baby. After delivery, the best and quickest method to get your body back in 'reset' is by wrapping the abdomen with a bengkung, or belly wrap. It helps with the uterus contraction and tucks the belly in.
Lowers stress levels
No doubt that pregnancy and childbirth can be a life-changing and challenging time for the mother. The changes in hormones, increased anxiety levels, unanticipated mood swings and immense pain, can be stressful to the mother. Hence, postnatal massage is touted in bringing down stress level – leaving the mother in a much better state.
Promotes and improves circulation
Throughout pregnancy, the mum-to-be already carries significantly higher weight on her, which translates to pain at certain parts of the body – mainly hips, back and shoulders. After delivery, a postnatal massage will help to improve blood circulation and ease tension in the body. The massage also helps to lower blood pressure and other associated health risks.
Natural remedy to relieve pain
The body goes to so much strain during delivery, be it a natural or C-Section. Your body is bound to undergo pain, discomforts and aches throughout the nine months pregnancy and delivery. The best way to help with the recovery process is by getting a good massage by a trained masseuse. If you're looking for a holistic approach for pain recovery, postnatal massage is the way to go.
How soon can you get a postnatal massage?
If you had a natural birth, then you may start anytime you feel ready. If you had a C-section delivery, it's best to give it at least 10 days before getting a massage done. However, it's highly recommended that you consult your doctor first before attempting to get a massage done.
Now that we know the benefits of the postnatal massage, it's time to get yourself pampered by scheduling a relaxed postnatal massage at these bespoke maternity spas that offer prenatal and postnatal massages in KL.
Postnatal Massage In KL
Tanamera Postnatal Massage
To enjoy the ultimate healing and calming experience, treat yourself to Tanamera Postnatal traditional massage. Their highly skilled and experienced masseuse will give you a therapeutic massage, eliminating any stress, worries or pain that you carry. Experience an uplifting postnatal massage, herbal bath, abdomen wrap, hot stone treatment and other herbaceous concoctions. It's sure to speed up your recovery while keeping your mind and body relaxed.
Click here for more information or to book an appointment.
Subang Jaya
Address:
12B-01, Jalan SS15/4D, 47500 Subang Jaya, Selangor
Opening Hours:
Mon – Sun, 10am – 7pm
Contact:
03-5611 3205
TTDI
Address:
Level 2, Podium Block Plaza VADS, 1, Jalan Tun Mohd Fuad, TTDI, 60000 KL
Opening Hours:
Tue – Sun, 10am – 7pm
Contact:
+012 765 6521
Ozmosis Spa
This Bangsar-based spa offers both, prenatal and postnatal massages. The prenatal massaged is curated for mothers who are in their second or third trimester. If you're looking to get a comprehensive postnatal massage done, Ozmosis Spa's Relaxing Signature Massage is what you need. The massage includes a herbal ball as well as traditional toning and soothing bengkung treatment.
Click here for more information or to book an appointment.
Address:
No. 16-1, Jalan Telawi 2,
Bangsar Baru,
59100 Kuala Lumpur, Malaysia
Opening Hours:
Monday – Sunday (10 AM – 7 PM )
Contact:
012-384 6122
Urban Retreat Spa
If time is of essence for you, then get yourself a quick relief at Urban Retreat Spa. This modern sanctuary offers two types of postpartum massages for mothers – the lymph detox massage, which uses ginger oil to dispel wind water retention, and Siam herbal healing which uses warm compressions to ease muscle tension, aches and pains.
Click here for more information or to book an appointment.
1 Mont Kiara
Address:
L2-15, 1, Jalan Kiara, Mont Kiara, 50480 KL
Opening Hours:
Daily, 11am – 8pm
Contact:
017-881 3299
The Curve
Address:
L1-157, 6, Jalan PJU 7/3, Mutiara Damansara, 47800 PJ, Selangor
Opening Hours:
Daily, 11am – 8pm
Contact:
+012 221 7213
STAY Beauty Postpartum Massage Treatment
For a door-to-door postnatal massage treatment, look no further than STAY Beauty. The healing hands behind this service is Carmen, a skilled massage therapist who will leave you feeling rejuvenated and ready to take on motherly tasks effortlessly with the regained energy. Her warm and attentive service, coupled with her highly effective massages, has endeared her to many of her happy customers. Carmen can also share her knowledge on breastfeeding or lactation if you have any questions. She's definitely reassuring to first-time mothers who need a boost of motivation.
Click here for more information or to book an appointment.
Bayu Postnatal Home Massage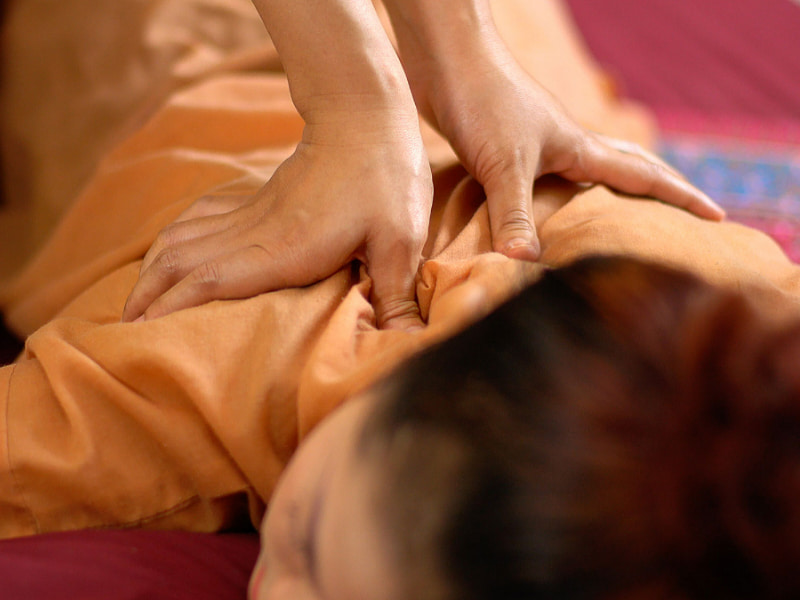 If you're home-bound during confinement and need a postnatal masseuse at your doorstep, then Bayu Home Massage is the right choice for you. Puan Lily Azlan, a certified masseuse, can tailor the massage according to your needs and even sets up the perfect ambiance to ensure you're in ultimate relaxation. Bid farewell to your aches and muscle knots as her firm but gentle touch will knead them away. You'll definitely finish every session feeling refreshed and rejuvenated.
Click here for more information or to book an appointment.
| | |
| --- | --- |
| Address: | Kasturi Idaman Condominium, Jalan Pekaka 8/6, Kota Damansara, 47810 PJ, Selangor |
| Opening hours: | Mon – Sat, by appointment only |
| Contact: | +019 201 0125 |
Bondahaven
This facility is all set to reverse your tried and aching body, to a highly energetic and healthier one. Their offer a wide range of postnatal services for moms who need their fatigue fixed. If you need guidance to your nursing conundrums, Bondahaven provides in-house lactation consultations to ease your worries. Their massage combines both, traditional and modern massage techniques which will leave you reinvigorated to take on motherly duties.
Click here for more information or to book an appointment.
| | |
| --- | --- |
| Address: | No 2-3, 3rd Floor, Jalan Puteri 2A/2, Bandar Puteri Bangi, 43000 Kajang, Selangor |
| Opening hours: | Thu – Tue, 10am – 6pm |
| Contact: | 03-89122221 |
CKbidan Postnatal And Wellness
For moms looking for 100% traditional Malay massage, this will be your perfect choice. Their flexible postnatal massage service covers most of West Malaysia and Singapore so that you don't have to leave the comfort of your home. Their packages are straight forward which comprises of essential postnatal and breast massages, bengkung wrap, uterine fumigation, hot compression and more if you sign up for longer packages.
Click here for more information or to book an appointment.
| | |
| --- | --- |
| Address: | No 3-5, Jalan Perniagaan 1, Pusat Perniagaan Kg Tengah, 84000 Muar, Johor |
| Contact: | +012 715 9596 |
Adruja Spa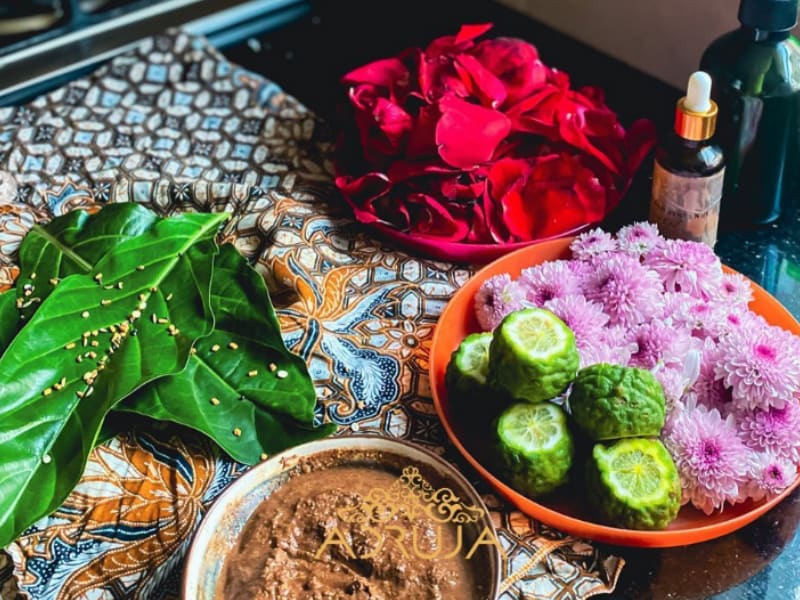 If you're looking for an unconventional type of postnatal massage, then its time to book your massage sessions at Adruja Spa. This facility proudly specializes in Kelantanese postnatal treatments and remedies to speed up your recovery process. Their massage is sure to reenact your energy and body condition so that you can perform your duties without hesitation. You can choose between their basic and comprehensive packages, all depending on your needs. The latter offers a wholesome experience with complimentary baby massages and showers.
Click here for more information or to book an appointment.
| | |
| --- | --- |
| Address: | 35, Jalan Elektron U16/D, Section U16 Denai Alam, 40160 Shah Alam, Selangor |
| Opening hours: | Mon – Sat, by appointment only |
| Contact: | +011 655 31688 |
Recovery is an essential post childbirth. After all the hard work and pain you have endured throughout this journey, it's about time you give your body all the pampering it needs. Head on to any of these spas and book yourself a well-deserved relaxing postnatal massage! Say adieu to pains and aches, and bonjour to the newly revived you!
Make sure to follow Glitz on Facebook and Instagram for the latest update.