For Him
Get Your Men Perms Done At These Renowned Hair Salons in Malaysia
Get that Gong Yoo perm!
By: Beauty Insider Journalist / December 10, 2019
Who said hair perms are only for women? The men perm is making a comeback, Woo-hoo! Well, don't cut us off, straight. Though it is not something conventional for men, incorporating few perms to your natural hair will add more style and texture to give an on-trend result. Plus, men perms have been gaining good traction around the globe. Global celebrities like Johnny Depp, Zayn Malik in Asia, many Asian male celebrities like Lee Tae-hwan, Baekhyun, even the BTS Boys are seen donning this look. If you do not know what men perms are and looking to experiment something new and cool with your hair, then you've come to this right. Below, we've broken down everything from the styles to the caring processes- that you need to know about this popular 80s look.
Ermm, What is Men Perm Actually?
Just like for women, men perm work by using certain chemicals to change the hair texture by adding either waves or curls. In the older days, stylists will wrap the hair in rods before putting perm lotion on to set the curl. After letting the lotion sit, they will then rinse it out, and using a neutralizer they will halt the perming process. Today, with technological advancements, instead of using rods, stylists use thermal energy and chemicals to help you catch the perfect wave. The process starts off typically with an application of a chemical solution to break down the structural bonds in your hair and follow that with a neutralizer. The stylist will then coil the hair around a curling tool while the first solution sinks. After a couple of hours, when the hair has absorbed all the chemical, you get your gorgeous perms. So, if you think getting a perm gonna make you look as if you straight jumped off the Michael Jackson's concert, you are wrong (tho I would be to jump off MJ's concert!). Today's perm styles aren't anything like that '80s reminiscent that you expected.
---
Let's Look A Some Cool Modern Day Perm Styles For Men.
As we said, everyone has moved on from the tight curly perms of yester-years. Today, most men opt for either Western, Korean or Japanese perm styles. Now, let's look at each of these styles closely.
The Western Perm
Are you a fan of Game of Thrones? If so then the floppy yet masculine-looking perm of Jon Snow should be yours. The Western Perm are small but thick curls that give you an overall bad boy look. It may not be ideal for our hot and humid weather but does look really good on men!
The Japanese Perm
Japanese Perm is actually a perm style that tries to replicate the natural curls of Japanese men. It is more wavy and softer than the Western one and would suit best for men with thick and coarse hair. The Japanese perm will give you a slightly more shaggy look that adds more personality.
The Korean Perm
Emerging from Korea, the Korean Perms are infinitely cooler because it is layered more at the top for the very textured look. It also requires more maintenance than the other two types of curls. You have to use the right products and blow-dry your hair right to achieve the K-Poplook you are going for.
These are the three most common perms style for men but your hair does not have to belong to one style of perm. You can mix and match and opt for different size curls to create your own distinctive perm looks. Talk to your stylist go wild with the curls!
---
Where to Get My Hair Permed in Malaysia?
1. Leekaja Hair Salon
Leekaja is a premium Korean hair salon with over 200 branches worldwide and one in the heart of Kuala Lumpur. The salon has its distinctive tropical vibe that would really attract Instagrammers. The moment you walk in the salon, you'll feel immediately welcomed by the staffs there and you'll be assisted by a professional hairstylist to accommodate you accordingly. Leekaja offers a wide range of hair and beauty services for both men and women using some of the best products in the market. In terms of perms, you can either get C-Curls or S-Curls and go on and add some colours to your newly done hair. Leekaja can make magic happen despite being on the pricer end!
To book a visit, click here.
2. Aube International Hair Salon
Known for their good skill, high-quality hair products and state-of-the-art equipment, Aube is one of Japan's most popular hair salon chains and have recently opened their flagship outlet in Bangsar and has become one of the most loved hair salon in Bangsar since then! They work on a one-to-one basis so a Japanese stylist will attend to you from start to finish and will not flutter in between customers so you get the exclusive attention. Positively surprised, despite the grandeur status, the prices here are lower especially for perms compared to other salons. Overall, we recommend this salon for budget-conscious guys who want pretty curls.
To book a visit, click here.
3. Yoo Jean Hair Salon
Yoo Jean is undeniably the best spot to cater the K- Pop fanboy in you. They offer a variety of great hair services like rebonding, recovery treatments, hair colouring and of course perming that will turn those tangled jaws of frizz to smooth bouncy curls. Their salon is so cute and is perfect for those who admire Girl's Generation. But don't get us wrong, sophisticated mature looks are available too. So, if your planning to get a K-pop star kinda perm that would turn heads, then Yoo Jean in Sri Hartamas is perfect for you.
To book a visit, click here.
4. Jeff Lee- The Hair Company
Having multiple stores around Klang Valley, Jeff Lee The Hair Company is an upscale hair salon that offers high-quality professional hair care and service, in a friendly and family-oriented environment. The salons strike with the contrast of black and white that we love! They are known for using scientific approaches to create a totally natural-looking hair makeover so, if you're looking to repair your tresses, with some sexy natural curls then do give Jeff Lee a visit! You too will feel comfortable and satisfied with this full-service hair salon.
To book a visit, click here.
5. Oh Jun Hair Salon
A neighbourhood friendly hair with a blend of fusion arts, technology and talented technicians, that would be the best way to describe Oh Jun Hair Salon skill. The boss of this Korean salon is Oh Jun, a very friendly and polite man. The comfy chairs, low lights and soft music will definitely soothe your mind and allow your relax while the Korean perm masters are unlocking the magical curls. The salon is pretty busy cramped up with Koreans because Ampang is like KL's little Korea but the staffs are pretty fast and efficient so don't worry! The price is average and we would say the experience is worth the price.
To book a visit, click here.
6. A- Saloon
With a whopping 20 outlets around Malaysia, A-Saloon is a major player of the hair game in Malaysia. They know exactly what people want, (free internet) and that's what you get at all their salons! They provide free internet access, either via wifi, desktop computers or iPads, one to each station so you don't need to spend your data to post your new hair-do on Instagram. They offer a wide range of service for both men and women at a very affordable price. So, whether tiny thick curls or big bouncing curls, just tell them and they got you covered!
To book a visit, click here.
---
How To Maintain The Perms?
Let's be honest, your perms aren't going to last forever, they will eventually lose the shape and go back to the hair's natural stage but with proper care and maintenance, you can keep the perms intact for a much longer time. The following for maintenance of hair after a perm for men:
Perm hair still requires styling as it will not be a set look every morning. However, the perm hair makes it easier to style the hair.
Maintain and shape with the help of styling products.
It is not necessary to perm on every visit thereafter. Usually, a hair cut will suffice for the next salon visit to take advantage of the existing shape of curls.
Now, Is Men Perm Worth A Try?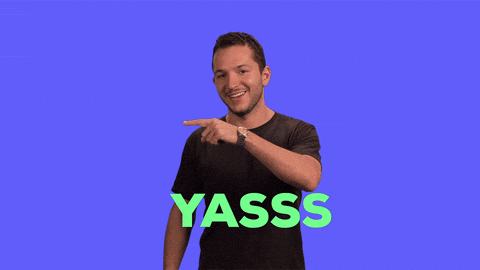 Yes, of course. Malaysian men are often regarded to be a little resistant to trying the latest fashion and beauty trends but let's break the boundaries and bold. Plus, perms are a great way to add more personality and volume to your hair cuz you too will get bored looking at the same old you with the same old hairstyle. Life needs a switch every now and then, perms might be just that it! It certainly is a solution for straight and flat hair, while being on-trend. Well, if you still aren't convinced then a lot of men who have tried perms, do go back to touch up so what you say?! Are you ready to take the plunge and sit for a perm?