Skin
Eucerin Is The Best Thing To Happen To The Skincare World
Eucerin is a skincare brand that can actually be found fairly easy! Even when browsing through the rows and rows of Guardian and Watsons, you'll always notice Eucerin sitting at a shelf nearby. Besides that, you have probably seen many of their advertisements. Either on TV or on Youtube! If you need a reminder, their […]
By: Cherelle Lim / July 2, 2021
Eucerin is a skincare brand that can actually be found fairly easy! Even when browsing through the rows and rows of Guardian and Watsons, you'll always notice Eucerin sitting at a shelf nearby. Besides that, you have probably seen many of their advertisements. Either on TV or on Youtube! If you need a reminder, their advertisements were famously in black and white! Typically the only colour you could see was that of the product that was the star of the advertisement. But you have to admit, it was a memorable technique to present to an audience. Although, not all of their advertisements are in black and white anymore! With that said, Beauty Insider would like to share with everyone the top products from Eucerin and how they have helped those with skin concerns.
Eucerin
Eucerin is a skincare brand that is based on honest skincare science. Recommended by dermatologists, it aims to help restore and sustain your skin's health to give its users the confidence that comes with radiant, healthy skin. With over 100 years of skin science that is innovative, Eucerin uses technological expertise that is advanced, while working hand-in-hand with dermatologists. Thus, Eucerin guarantees its consumers products that are not only innovative, but also extremely effective and reliable. When you hear about Eucerin, you will know that it is synonymous with quality and effectiveness. Why? Because they only choose active ingredients that have been clinically proven to work. Therefore, they are able to produce products that are compatible and tolerable with our skin.
With that said, Eucerin delivers a holistic "dermo-cosmetic" approach with its vast knowledge of skin competence, medical and cosmetics. With Beiersdorf behind them, Eucerin is able to help enhance both our inner serenity, outer beauty and self-confidence. Delivering each consumer with skin that is visibly more radiant and healthy. That is why Eucerin is the only brand that can truly embody the phrase, "MEDICAL SKIN SCIENCE THAT SHOWS".
Eucerin ProACNE Solution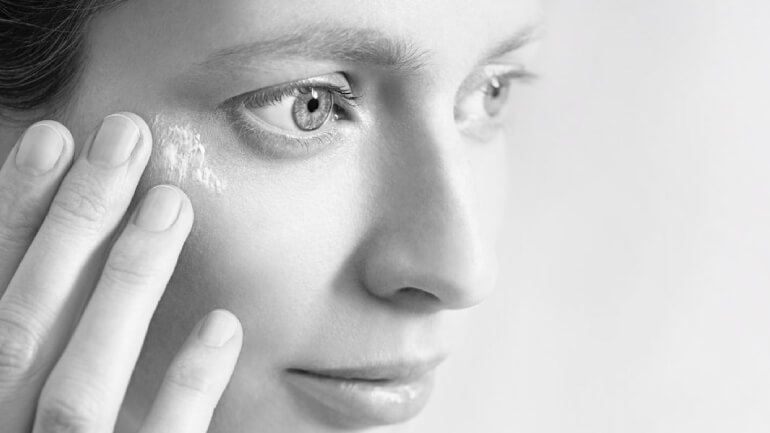 Eucerin's newest line of products is the ProACNE Solution that can help effectively clear up your acne. With a total of 11 products under this line, it has everything from makeup removes to cleansers and serums. Depending on what kind of acne you have – mild, moderate or severe, Eucerin will recommend different products for you. You can even get a consultation from their E-beauty advisor on Whatsapp! Without a doubt, all of Eucerin's products are clinically proven to be effective as they aim to reduce acne marks and acne within 1 week.
Eucerin ProACNE Solution A.I. Clearing Treatment
Under their variety of products in the ProACNE line, the Eucerin ProACNE Solution A.I. Clearing Treatment is great for treating scars and acne. It has the benefit to help reduce acne and fade away acne scars! Besides that, it also helps reduce the size of pores and is anti-bacterial as well. As it helps improve the appearance of your skin, it doesn't clog up your pores either! Its formula contains a combo of peeling agents such as polyhydroxy acid, salicylic acid and glycolic acid. Known to prevent new blemishes from forming, it also helps reduce inflammation with the help of clinically tested Licochalcone A. Although, this product does contain a bit of fragrance. So those with sensitive skin may have to be careful.
Price: RM64.00
Where to buy: Lazada
Eucerin ProACNE Solution Oil Control Toner
If you have oily and acne-prone skin, the Eucerin ProACNE Solution Oil Control Toner is the one you need. This toner is effective at clearing up the oily T-zone and preventing new blemishes from forming. With a formula that consists of anti-bacterial properties, it's also fortified with 2% lactic acid! Thus, it has the ability to help unclog all your pores by stripping and drying it out too much. With continuous use, this toner can help clarify your skin as well as unclog pores. Even if you have oily skin, your skin still needs moisture and hydration. That is what this toner from Eucerine provides and it even doubles as a primer!
Price: RM47.00
Where to buy: Lazada
Eucerin Advanced Repair Cream
For those with sensitive and dry skin, take a chance on the Eucerin Advanced Repair Cream! It has the benefit to provide a moisture boost of up to 48 hours! Not only is it safe to use on sensitive skin, but it also helps smoothen dry skin that flakes. Besides that, it isn't greasy and it doesn't clog pores. The main star of this show is ceramide 3, which has the benefit to help protect your epidermis from external damage. It does this because ceramide 3 is also a natural skin barrier. Thus, it locks in all the moisture to prevent your skin from turning dry and irritated.
Price: RM84.50
Where to buy: Lazada
Eucerin Hyaluron-Filler Night Cream
Night creams are an important step in our nighttime routine. This is because the contents of night products work best to repair our skin when we are sleeping! The Eucerin Hyaluron-Filler Night Cream is a miracle at helping to reduce signs of wrinkles and fine lines. Thus, the older ladies can achieve a much youthful and rejuvenated appearance! The presence of hyaluronic acid within its formula is the main reason wrinkles and fine lines are being decimated. Upon use, it can help plump up your skin and on dry skin, it alleviates. Another surprise is that its formula actually contains 2 types of hyaluronic acid! Along glycine-saponin, it ends up reinforcing the skin's regeneration process overnight.
Price: RM122.50
Where to buy: Lazada
Eucerin Ultrawhite Spotless Double Booster Serum
If you are looking to brighten up your complexion, then the Eucerin Ultrawhile Spotless Double Serum is the ideal product for you. With this serum, you'll be able to achieve skin that is renewed, radiant and smooth. Besides that, the serum is also clinically proven to combat the root cause of hyperpigmentation. As it helps prevent its reappearance, the presence of hyaluronic acid helps trap the moisture in the skin. If you have any dark spots on your skin, this serum can help reduce its appearance too! Although, you would need some patience when using it as it may take some time before results start to show.
Price: RM156.75
Where to buy: Watsons
Eucerin Ultrawhite Spotless Cleansing Foam
As its name suggests, the Eucerin Ultrawhite Spotless Cleansing Foam can clear up your skin for a radiant complexion. This cleansing foam from Eucerin is also free from alcohol and has the benefit to help reduce excess sebum. As for any dullness, dark spots, or hyperpigmentation, this cleansing foam can help brighten them up. Since Malaysia is quite hot for most of the year, it is possible for your skin to develop hyperpigmentation! Thus, this cleansing foam was developed to help solve the root cause of hyperpigmentation. How? By reducing the amount of melanin that is being produced. As with most of Eucerin's products, this cleansing foam is also dermatologically and clinically tested.
Price: RM44.25
Where to buy: Watsons
What do you think about Eucerin? Let us know in the comments! If you own any Eucerin products, snap a selfie and share with us on Instagram and Facebook! Let us know why you love it so much!