Aesthetics Clinics
The 11 Best Tattoo Parlours In Malaysia For Your Next Ink Job
The ink jobs here are exceptional!
By: Beauty Insider Journalist / November 14, 2019
Are you based in Malaysia and a big fan of tattoos or contemplating if you should get one? Well, judging from the fact that you have clicked into this blog post we believe you probably are a tattoo junkie. Good for you because you have come to the right place to know everything about getting a tattoo in Malaysia! In our modern and new age Malaysia, tattoos are no longer taboo.

In fact, it has become a highly aesthetic way to express your individuality. That's good news because there are so many tattoo parlours readily available in Malaysia to give you your dream tattoo. To help you out, Beauty Insider Malaysia has gathered a list of the 13 best tattoo parlours in Malaysia that are legit cool and most importantly, hygienic! Visit these tattoo shops now to get that dream one-of-a-kind tattoo that you want.

---
What is Tattoo and How is it Done in Malaysia?
Before getting to the main topic, let's start off with the simpler ones like what is a tattoo and how it is done here. For thousands of years, tattoos have served people as protection, medicine, punishment, symbols of social status, signs of religious or spiritual beliefs, and assigns of love and devotion. But, do you actually know what a tattoo is? Most of you would have a general idea of tattooing as a form of body art and that it is permanent.

Well, that's true. A tattoo is a permanent kinda body art. In Malaysia, tattoos are made by puncturing a bunch of microneedles into your skin. The needles will inject ink, dyes and pigments into the deep layer of your skin. Basically, a tattoo is a design of your choice that is drawn on whichever body part of your choice using a needle to penetrate inks into your skin that will last forever.

Back in the days, 'Orang Asli', the natives' of Malaysia used a long stick with a needle-like edge to insert the ink into the skin but with technological advancement, today's tattoo artists in Malaysia use motorized needles and brightly coloured inks. Furthermore, there are so many tattoo schools in Malaysia where you can learn and perfect the art.

---
Where Are The Best Parlours in Malaysia?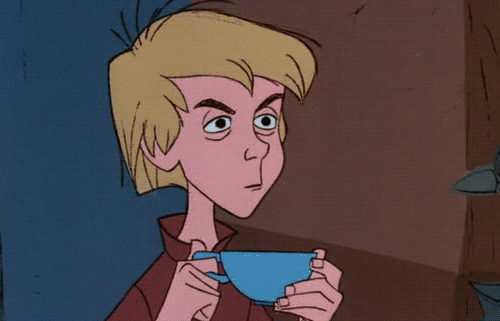 A tattoo is a lifetime commitment hence, get to know the quality of the parlour and artist before getting your tattoo done. A spur-of-the-moment decision will make you regret for the rest of your life. Alternatively, if you are really indecisive on where to get inked, here are our bookmark of the finest tattoo shops in Malaysia for your next ink job!

1. Bloody Ink Tattoo

Bloody Ink Tattoo is one of the most reputed tattoo parlours in Malaysia. Situated in Sungei Wang Plaza mall, this tattoo shop is home to some of the most prominent tattoo artists in town. They're well known for their signature geometric, Japanese and tribal designs. Adding on, they're super serious on hygienic so go in worry-free and enjoy your tattooing experience. Make sure to take a pic of your finished tattoo in their picturesque shop!

Address: Sungei Wang Plaza, 111, Jalan Sultan Ismail, Bukit Bintang, 50250 Kuala Lumpur, Wilayah Persekutuan Kuala Lumpur.

Opening Hours: Mon-Sun (11.30 am – 8:30 pm)

Contact Number: +603 2141 1543

2. Borneo Tattoo

In existence since 1999, Borneo Tattoo is one of the oldest tattoo parlours in Kuala Lumpur. In fact, they are regarded as the pioneer to the Malaysian tattoo industry. Their signature lies in tribal tattoos so if you're looking for tribal-inspired designs on your skin this is your go-to spot. Also, did we mention they have an international award under their belt?! No wonder, till date this parlour has remained as one of the best tattoo spots.
Address: 8-3, 3rd Floor, Jalan 27/70a, Desa Sri Hartamas, 50480 Kuala Lumpur, Wilayah Persekutuan Kuala Lumpur.

Opening Hours: Wed-Sun (11 am – 7 pm)

Contact Number: +603 2300 1151

3. Mao Tattoo Studio

Mao Tattoo Studio is owned and run by one of Malaysia's finest female tattoo artist, Kelly V. Since opening doors in 2010, this tattoo shop has been making a big wave in the field. They're known for their colourful minimalist designs so if you're looking to add some colours to your tattoo or wanna get a customized simple design, this parlour is a great option. Plus, they're one of the few to nail the art of creating black and grey tattoos if that interests you!

Address: Sunway Metro, 4-1, Jalan PJS 11/28, Bandar Sunway, 46150 Petaling Jaya, Selangor.

Opening Hours: Weekdays, Friday closed ( 12- 8 pm), Weekends ( 2-7 pm)
Contact Number: +6012 927 9619

4. Wayang Kulit Tatu

A cult favourite among the local tattoo community, Wayang Kulit Tatu is a cosy tattoo parlour with friendly artists. They're pretty much good at everything tbh! Whether if you're into wild graphics and vibrant colours or classic black line art pieces, they got you covered. Despite being on the slightly pricier side, the result is totally worth it! This parlour is a true gem with a trove of creepy-cool antiques that'll look great on your IG feed!
Address: 28, Jalan SS 15/4, Ss 15, 47500 Subang Jaya, Selangor

Opening Hours: Tues- Sat ( 12- 8 pm)

Contact Number: +603 5888 0432

5. Pink Tattoos

This hippie 50s themed tattoo parlour is the most popular spot in Bangsar. Just like the ambience of the parlour, their designs are pretty and quirky too. If you love tattoos with a touch of vintage vibes, Pink Tattoos is the place to go. Do bear in mind though, Pink Tattoos are pretty strict on hygiene and safety. So they don't do micro tattoos and white tattoos, as those don't heal up well. Plus, they also strictly don't accept underage clients.
Address: 20A, Jalan Telawi, Bangsar, 59100 Kuala Lumpur, Wilayah Persekutuan Kuala Lumpur.

Opening Hours: Tues- Sun (11 am- 7 pm)

Contact Number: +6017 335 5778

6. Ink and Needles Tattoo Studio – Prangin Mall

If you are based in Penang and looking for a good tattoo place, then don't miss Ink and Needles Tattoo Studio in Prangin Mall. In action since 2012, this tattoo shop is a favourite among those living in the northern region. They offer a wide range of tattoo designs and you can be assured that all equipment is sanitized and disposed of accordingly. Hygiene here is never compromised.

Address: 33 – 1 – 95, 1, Jalan Dr Lim Chwee Leong, George Town, 10100 George Town, Penang.

Opening Hours: Mon-Sun (11:30 am– 7 pm)

Contact Number: +6016 428 0933

7. Yang Lee Tattoo

Known for their remarkable Oriental-inspired tattoos, Yang Lee Tattoo is the place to go if you are based around Petaling Jaya. The parlour has three incredibly talented tattoo artists who'll be able to execute any designs with finesse. Plus, they also offer customized designs so go wild and creative with your choice!

Address: 52, Jalan SS 2/55, SS 2, 47300 Petaling Jaya, Selangor.

Opening Hours: Mon- Sun (12- 9pm)

Contact Number: +6012 606 6108
8. Second Sight Tattoo Parlour

Second Sight Tattoo Parlour in Johor is a local favourite tattoo shop that has been in service for over a decade now. All of their artists are very patient and super friendly. If you have any confusion on what design to get the people here will surely take their time to give constructive suggestions. On top of that, their services and cleanliness are top-notch while the prices here are pretty reasonable.

Address: Ms-62, Level 4, Inner city, Jalan Wong Ah Fook, Bandar Johor Bahru, 80000 Johor Bahru, Johor.

Opening Hours: Mon- Sun (10 am- 10 pm)

Contact Number: +607-207 0633

9. Dragonfly Tattoo Malaysia

Dragonfly Tattoo Malaysia has been offering one-stop-all body art service since 1995. With more than 25 years of experience in Malaysia tattoo industry, they have been known to be providing excellent services. Apart from providing exquisite tattoos, they also offer customisable airbrush tattoo services in case you are not looking for something permanent at the moment.

Address: Mid Valley Megamall, 1, Lingkaran Syed Putra, Mid Valley City, 59000 Kuala Lumpur, Wilayah Persekutuan Kuala Lumpur.

Opening Hours: Mon- Sun (10 am- 10 pm)

Contact Number: 03-2201 1802
10. The Tattoo Parlor Malaysia

Founded a couple of years back, The Tattoo Parlor Malaysia is one of the fastest-growing tattoo parlours in Malaysia. They are pretty capable of creating any tattoo styles like Asian, realism, colours, tribal, geometrics and more! Also, if you're into rock music this rock-themed parlour is the place to go. The music and friendly artists are just a great distraction while the pain fest begins.

Address: Zenith Corporate Park, 31-1 Block C, Zenith Corporate Park, Jalan SS 7/26, Ss 3, 47301 Petaling Jaya, Selangor.

Opening Hours: Mon- Sun (11 am- 8 pm)

Contact Number: +6016 353 4340

11. Haiyuan Tattoo Studio

Haiyuan Tattoo Studio is your go-to place if you are looking to get script tattoos. Script tattoos are tattoos with words and fonts. Yes, they may sound pretty basic but the inking process to create fonts are not easy. The artists here are the experts at it and they create their own customisable fonts instead of traditional downloadable versions. Apart from tattoo services, they also provide tattoo courses where you can learn to become an artist too.

Address: 123, Jalan Imbi, Imbi, 55100 Kuala Lumpur, Wilayah Persekutuan Kuala Lumpur.

Opening Hours: Mon- Sun (12- 8pm)

Contact Number: +6010 760 2578

---
Tattoo in Malaysia: Pain, Prices and Aftercare!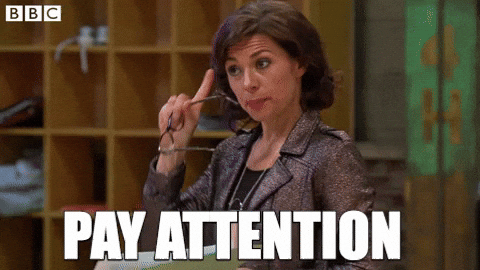 Here is some additional information you should know about getting a tattoo in Malaysia! Hopefully, they'll help you understand tattoos and their process better. Do, consider all these factors and give it some good thoughts before getting a tattoo. Cuz tattoos are permanent and an impulsive hasty decision would cost you big time!

Are Tattoos Painful?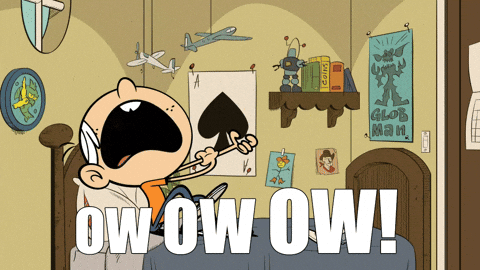 Let's get realistic, getting a tattoo is going to give you a slight stinging feel because of the intense vibration from the needle. Just bear with it for the first few minutes and let your adrenaline kick in. Then your body will adapt to the vibration and slowly the pain will fade away. If at any point the pain becomes unbearable, let your artist know. Most artists will stop and allow you to breathe.

What are Tattoos Prices in Malaysia?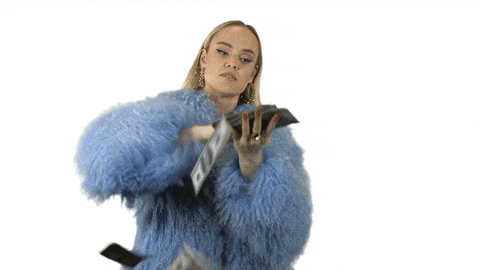 Prices of tattoos in Malaysia can go from RM 200- 50000! It really depends on the parlour and the artist. Some artists charge per hour while some may charge based on the designs. Generally smaller and less intrigued tattoos are cheaper compared to bigger coloured ones. However, don't ever compromise on quality for prices. It is absolutely worth it to splurge slightly more at a certified tattoo parlour than those cheap dodgy ones.

How to Take Care a Newly Done Tattoo?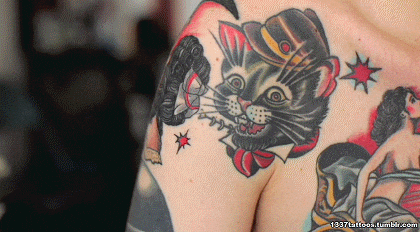 Remember, a tattoo leaves an open wound which hasn't healed. Give it a couple of days to heal and it'll start to dry out a little bit. You will get a few scabs and it will be itchy, but avoid scratching it or the design won't heal correctly. Also, avoid doing intense workouts as sweats can cause irritations. Apply a good sunscreen over the tattoo. Make sure your skin is always moisturized because dry skin can make the tattoo look dull.