Hair Care
Treat Yourself With A New Hairdo At Number 76 Hair Salon This Valentine's.
ContentsReview: Love Is In The 'Hair' At Number 76 Malaysia. About 76 Hair Salon.Ambience At Number 76 Hair Salon.Services At Number 76 Hair Salon.Become A Member At Number 76 Hair Salon.Hair Stylists At Number 76 Hair Salon.Prices At Number 76 Hair Salon.Make An Appointment With 76 Hair Salon Now. Review: Love Is In The 'Hair' At […]
By: Beauty Insider Journalist / February 6, 2020
---
Review: Love Is In The 'Hair' At Number 76 Malaysia.

For some Valentine's Day is an overly hyped celebration while for others it a day to be hopelessly romantic. As for us, it is a pretty shower ourselves with love because ultimately self-love is first love. Though we are firm believers that you don't need just one day a year to celebrate love, Valentine's Day simply becomes another occasion to dress up and glam up. And what better to glam up then giving yourself a gorgeous hair makeover?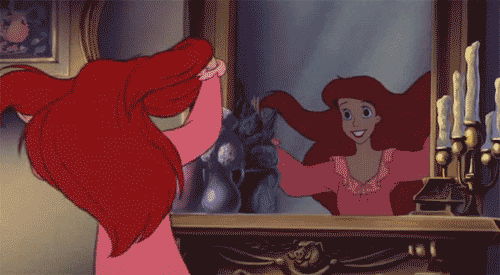 Whether you have a hot date lined up with your significant other or spending the night with some of your gal pals, don't forget to show some love to yourself! Add in some Valentine's Day extravagance to your hair! It is one of the most pampering ways to coddle yourself this year's Day of Love. Give your hair the 'lovely' treatment it deserves at Number 76 Hair Salon.

---
About 76 Hair Salon.
The salon began its roots in Tokyo, Japan in the year 2001. Not long after, the founder, Daisuke Hamaguchi decided to expand the business in Malaysia. The main being is because of it an ideal place of multiculturalism with people of different fashion and culture sense. Deeply intrigued by these factors, he chose Kuala Lumpur as the first spot to launch his successful brand.

Number 76 Hair Salon opened its door in Kuala Lumpur in 2012. The KL branch carries the same concept and principles to its big Japanese brother. In just a few short years, the salon now has a total of five branches within two states across Malaysia. The reason for the massive success is the people at Number76! These people will make you smile and sparkle the brightest not just on Valentine's Day but every day.

That is why we are certain Number 76 is the perfect spot to add some spice to your hair. Made up of a team of highly-experienced staff, the salon delivers the trendiest hair makeovers. The services are personalized for every customer based on private consultations. Lucky us from Beauty Insider Malaysia had a chance to visit the salon! Here are our honest thoughts about the place, service, staff and more.

---
Ambience At Number 76 Hair Salon.

The salon has few branches at various locations around KL like Midvalley, Paradigm Mall Bangsar, Publika and Tribeca. We decided to visit the Bangsar branch since its located closest to our office. Oh, before going to any of their salons make sure to make bookings earlier online. This can help you avoid the long waiting as the salon is pretty busy! The whole booking process is super fast and smooth. You just need to create an account, select the branch you wanna go and waa-laa your appointment is booked!

The Bangsar branch lies in the heart of the bustling Telawi road. The contemporary and cosy atmosphere truly makes the salon a perfect starting point to begin your hair transformation journey. Every corner of the salon is picturesque and is super cool. Did we mention, Number 76 is ranked as one of the top five hair salons in Malaysia?! You can see all of the awards proudly featured on the brick walls of the salon. The salon even won the Harpers Bazaar Malaysia Hair Awards in 2019 for its amazing service!

After a few rounds, we finally manage to find parking in Bangsar! Upon arriving we were greeted by the receptionist. She was super friendly and requested us to have a seat while she went to inform the hairstylist. Few short minutes later, the hairstylist came to us and introduced himself. He chatted with us for a bit before proceeding to the treatment. Oh, did we mention?! We were offered a menu to select drinks and given biscuits for free while we were waiting! That's A+ customer service!

---
Services At Number 76 Hair Salon.

Although Number 76 Hair Salon is best known for its hair colour services, the salon doesn't just rest its laurels. The stylists here keep themselves updated with all the right knowledge and skill to you the best finish ever! Apart from hair colouring, the salon also provides other trendy hair services such as perms, haircuts and even scalp treatment. Scalp treatment, in fact, has always been a major part of Number 76 policy.

We went in for the highest graded hair colour service and haircut. Prior to the treatment, the hairstylist checked the condition of our hair. He suggested us to go for non-bleach hair colour as it won't damage the hair. We took the expert advice and went for subtle natural brown shade and short trim. The whole process took nearly four hours and we can gladly say the stylist did exactly what we wanted. We absolutely love the end result! It is was really worth the time and money.

---
Become A Member At Number 76 Hair Salon.

Also, since our first visit to the salon, we were registered as a member. Being a member of the Number 76 Hair Salon comes with plenty of perks actually! The membership works on a points basis. So, the more points you collect the more benefits you get. In fact, 6% of your totally bill become a point. With more points, you can even get free hair cuts and treatments. Perhaps the best part about the membership is that you get to enjoy free hair treatments during your birthday month. How cool is that?!

---
Hair Stylists At Number 76 Hair Salon.

You can tell for their website that Number76 is really proud of its team of stylists. Each stylist has a dedicated profile and you can all their work on their Instagram as well. The stylists here deserve the recognition tho for the friendly and kind nature. They are also very understanding of your needs and keep you engaged throughout the process. They will remain true to your need and cater you with new ideas and innovations.

Honestly, the best part about the stylists at Number 76 is that they do not steamroll over your needs. They don't have any sort of egos just because of their celebrity status. Instead, all of them take the time to listen to the problems you face with your hair. They try to understand your preferences to deliver something you'll love. You can tell that they are genuinely appreciative of the chance to connect with customers. In our eyes, it is that sincerity that truly makes Number 76 Hair Salon stand out of the rest.

---
Prices At Number 76 Hair Salon.
For a salon of its calibre, the prices here are pretty reasonable. And it is quite similar to most of the hip hair salons around Kuala Lumpur. We can assure you that there is no hard selling at Number 76 Hair Salon. In fact, the people here introduced us to more and more value-added services such as complimentary hair treatments and services. More than the price, the solid service and fashion-forward hairstyles makes Number 76 a must-visit in Malaysia.

For ore details about the prices visit their website.
---
Make An Appointment With 76 Hair Salon Now.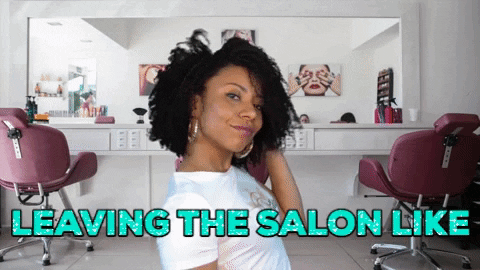 If you ask us, we highly recommend you dropping by Number76 for your hair fix. Valuable prices and quite pampering service really sold it to us.  On top of that, you can pamper yourself to a quick lash session while you are there! Yes, Number 76 also provides eyelash services so you can walk off the salon feeling like a queen. So whatever it is that you are looking, Number 76 has got you covered!
book now with