Falls is here and that can only mean one thing, Sephora Fall '20 August Edition! From a new online-exclusive brand launch to skincare superfoods, below Beauty Insider Malaysia has got everything you need to know about the latest #NewAtSephora launches this month.
---
Virtue Labs Has Finally Arrived at Sephora Malaysia, THANK GOD!!!
Introducing Virtue, a new, prestige hair care brand born from a remarkable scientific discovery: Alpha Keratin 60ku®. Thanks to this first of its kind technology, Virtue products can change the health and quality of your hair for good. Alpha Keratin 60ku is a whole, human protein born from regenerative medicine, and it is the first and only ingredient of its kind.
The hydrolyzed keratin found in most hair care is a fragmented protein sourced from animal by-products like wool, hooves, and feathers. Alpha Keratin 60ku is extracted from ethically-sourced human hair, so it is recognized by the body and is able to fill in areas of damage and repair hair unlike anything else.
This extraordinary technological breakthrough is exclusive to Virtue and is featured in every Virtue product.
Virtue Labs is now available online exclusively at sephora.my
---
Pamper Your Skin With These New Skin-Perfecting Skincare Products!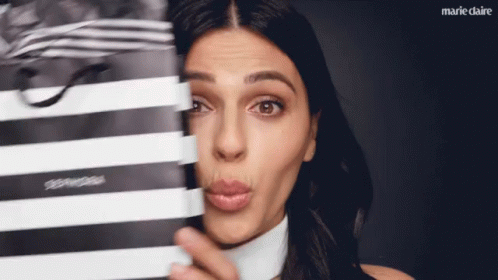 In this season of staying home and protective masks, swap out heavy makeup for complexion-perfecting skincare instead. The latest skin-loving cleansers, mists, and masks all work to get your Instagram-perfect beauty look.
Highlights:

Tatcha The Rice Wash Cleanser, MYR 180
Saturday Skin Pore Clarifying Toner, MYR 130
Huda Beauty Glow Coco Hydrating Mist, MYR 165
Purposeful Skincare by Allies Light Up Vitamin C & E Flash Brightening Mask, MYR 148
Pixi Collagen Lip Gloss, MYR 70
---
Sephora Malaysia Also Has Got Filter-Perfect Makeup Products for Epic Finish!
Achieve a flawless complexion effortlessly by adding a touch of filter to your natural skin for a fresh (and literal) zero-makeup-makeup look.
Highlights:
Becca Zero Base Foundation, MYR 165
Becca Zero Glow Clear Liquid Highlighter, MYR 106
Anastasia Beverly Hills Brow Wiz, MYR 110
Zoeva Authentik Skin Finishing Powder, MYR 110
---
Want more? Sephora Malaysia Beauty Pass is Coming Your Way!
Get ready to stock up on your beauty favourites. The sales are on both online and in-store so grab your beauty bad and stock up with all your needs before they run out of stock.
Below are all the details of the sale:
Sephora Gold Members (1-6 Sept 2020) 20% Off
Sephora Black Members (2-6 Sept 2020) 20% Off
Sephora White Member (2-6 Sept 2020) 15% Off
Well, ladies whatcha waiting for? Happy shopping and thank you for your support and please feel free to reach out if you need anything. P/S, follow u on Instagram @beautyinsider.my for all upcoming beauty promos and discounts!